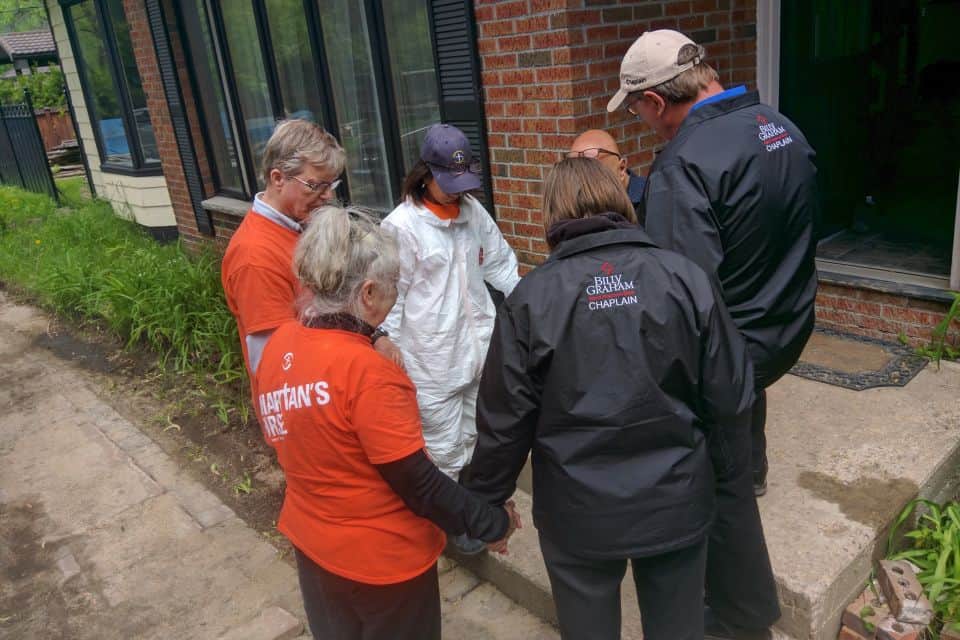 After the Ottawa River and other streams and creeks flooded in late April and early May, crisis-trained Billy Graham Rapid Response Team chaplains, accompanied by Samaritan's Purse volunteers, went to eastern Ontario and western Quebec to offer physical and spiritual aid.
We praise God for the doors He opened to provide hurting flood victims with Christ's love, compassion and offer of salvation. And we praise Him for generous Canadians like you, who made this work possible through your prayers and donations.
In communities such as Rockland, ON, and Rigaud, QC, Samaritan's Purse volunteers cleaned out flooded basements and prepared homes for repair. Meanwhile, chaplains offered a listening ear, a shoulder to cry on and, if appropriate, prayer and the Gospel.
By the time our deployment ended in June, 24 chaplains had prayed with more than 200 residents, first responders and volunteers. A total of seven people responded by dedicating their lives to Christ, who was "pierced for our transgressions" and "crushed for our iniquities" (Isaiah 53:5, ESV).
At one flood-damaged home, chaplains chatted with the homeowner and discovered that while she said she was a Christian, there seemed to be some gaps in her understanding of what Jesus truly accomplished on the cross.
As the conversation continued, the woman came to realize that she could not claim Christ as her Lord and Savior without understanding and believing what Christ did on the cross for her.
She agreed to go through BGEA's Steps to Peace With God booklet and when it came to confessing she was a sinner and needed to repent, she revealed that she had never done so. Now, filled with thankfulness for knowing the truth, she prayed the prayer of salvation.
"It was absolutely beautiful seeing this wonderful lady being reborn right in front of me," one of the chaplains said.
Please continue to partner with us in this vital Kingdom work. God is using your prayers and gifts to change lives for all eternity!
Give To Rapid Response Team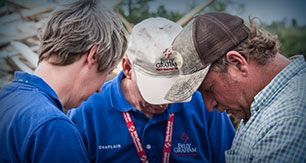 Your gift will provide for the training and deployment of our Rapid Response Team chaplains, who are deployed when natural or man made disasters strike in Canada and abroad. RRT chaplains serve and support hurting people affected by crisis, and share the message of hope found in Jesus.