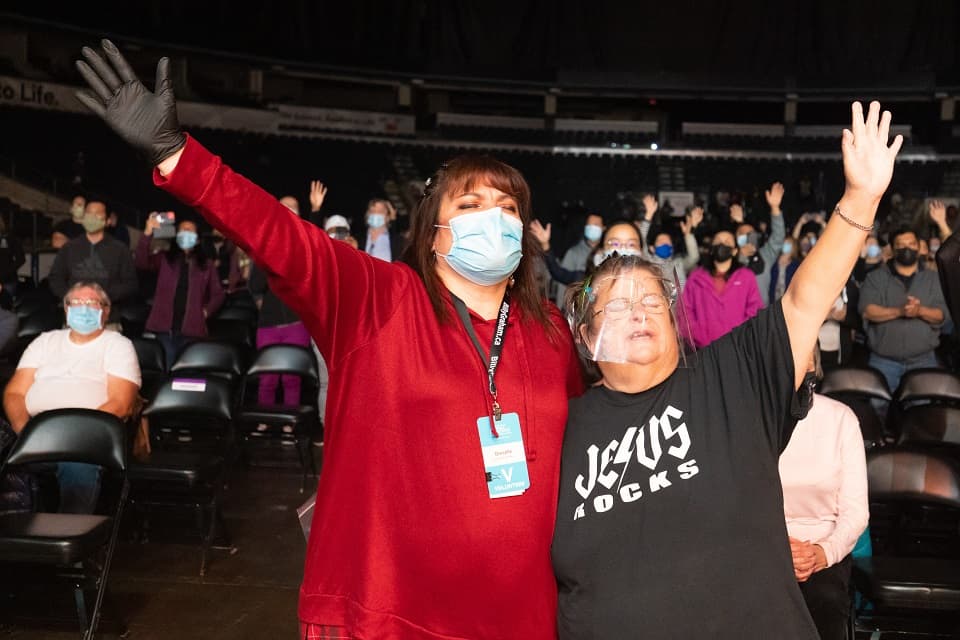 Beset with a multitude of medical issues, Brenda Turner didn't let the need for a walker prevent her from responding to Will Graham's invitation to give her life to Christ during the final night of the Greater London Celebration with Will Graham.
"I wanted to re-affirm my faith," said the 58-year-old London resident, who has rheumatoid arthritis and needed eight surgeries to fully repair inflammatory bowel disease.
"I've been drifting my whole life; I need to get back on the right track."
Brenda was inspired after hearing Will tell the 600 people in attendance at Budweiser Gardens that "You have nothing to lose (by coming to Christ) except guilt, shame and regret. Get rid of it tonight."
Brenda wanted to lose the anger she felt with God after her mother died.
"I'm not mad anymore," she said with relief. "A weight's been lifted."
We praise God for working in the lives of Brenda and more than 50 others who responded to the Gospel on Sunday. Besides Will's message of hope, they heard music and testimonies from Canadian worship singer Brooke Nicholls, Manitoba rockers The Color, and popular U.S. group The Afters.
"I've never met anyone who regretted coming to Christ," Will said. "You get a new start, a fresh beginning. And you only need to surrender your life once."
"It was like my soul lifted out of me," Brenda said, recalling her moment of rededication. "Now, I'm not worried about my medical issues anymore."
Give To Festivals and Celebrations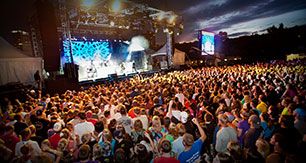 Your support will help us proclaim the Gospel of hope in Jesus through our Festival and Celebration evangelism events, which feature inspiring music from well-known Christian artists, powerful stories of transformation and Gospel messages by Franklin and Will Graham.