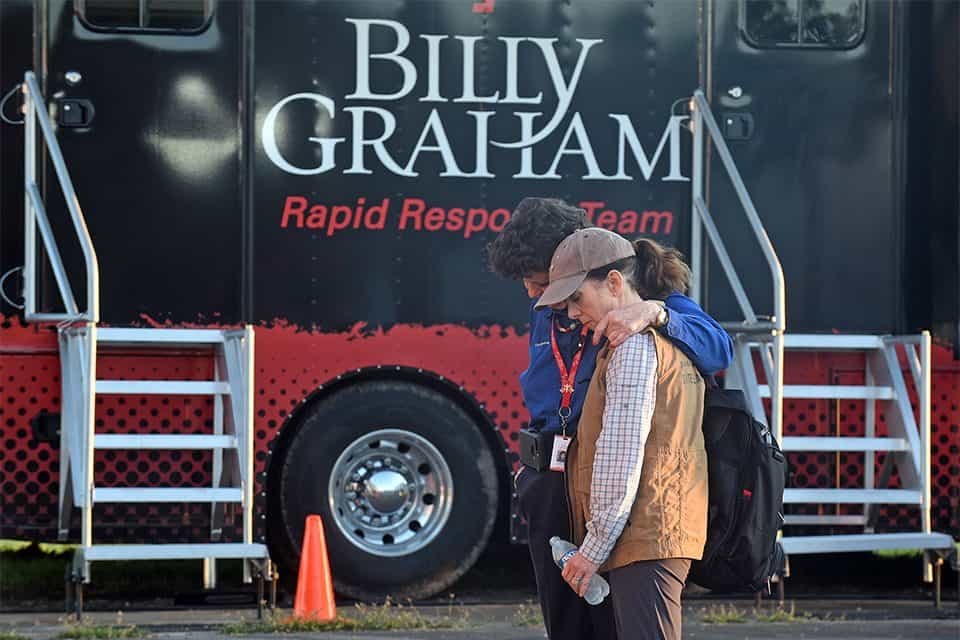 Billy Graham Evangelistic Association of Canada's Rapid Response Team (RRT) chaplains are reaching people of all ages in Prince Edward Island, as shaken residents recover from the damage Hurricane Dorian caused.
In recent days, the crisis-trained volunteer chaplains met with 81-year-old Lana* who had a massive tree fall down in her yard, in the community of Kensington, during the hurricane. The tree—about two meters in diameter—was one of the largest on the entire island, and therefore removing the trunk and all the branches was a big job.
Volunteers from our "sister" organization, Samaritan's Purse Canada, were leading the clean-up efforts. Lana was very grateful, and asked our chaplains for prayer that "life would get back to normal." The chaplains were delighted to pray for the elderly woman and offer spiritual comfort.
A day earlier, Summerside Community Church's children's pastor invited one of our chaplains, Helga Bender, to talk to the church's Sunday school classes about the mission and work of our Rapid Response Team ministry.
Thirty children and three teachers toured the RRT's Mobile Ministry Centre and Samaritan's Purse's Disaster Relief Unit tractor-trailer filled with emergency equipment and supplies. Both specially equipped vehicles are stationed at the church.
"The Holy Spirit's connection"
After everyone returned to the Sunday school, Helga told the children "one way we help people who were shaken up by the trees falling in the hurricane is to find God's peace." Then everyone read the BGEA's Steps to Peace With God booklet, which includes a prayer through which people can commit their lives to Christ.
We asked after if any of the children had prayed the prayer of commitment. Six children raised their hands! Then five-year-old Timothy* climbed onto the RRT chaplain's lap and gave her a prolonged hug.
"The children's pastor said he (Timothy) had never done that before," Helga reported later. "The pastor explained that this was the Holy Spirit's connection because I had built perfectly on what he had taught the week before. What an amazing day of joy!"
The chaplains, with financial support from donors like you, will continue to talk with, pray with, and provide strength and comfort to Hurricane Dorian victims as they recover from the mammoth storm.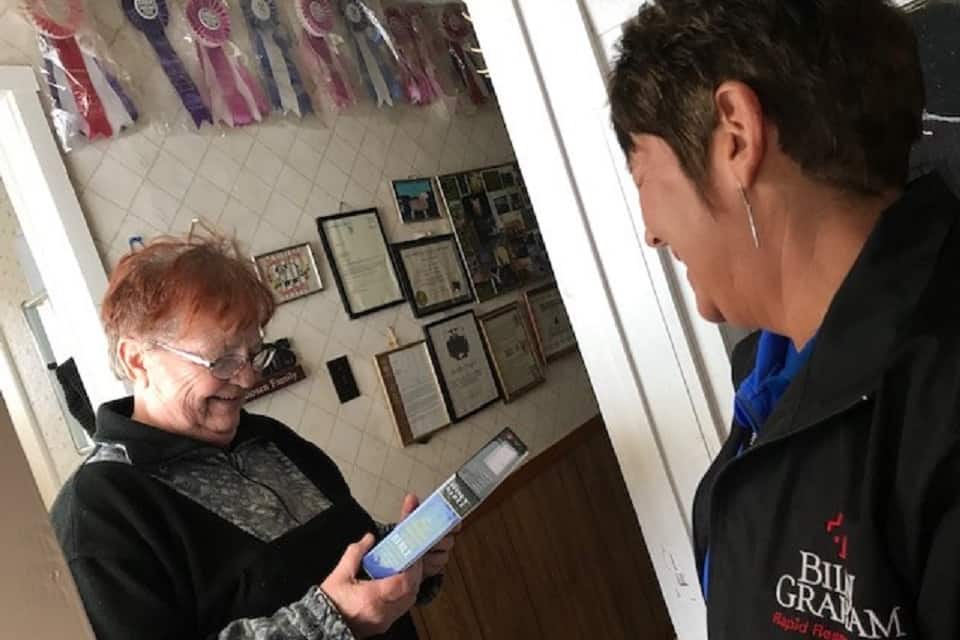 Jesus said in John 13:46: "I have come as a light to shine in this dark world, so that all who put their trust in me will no longer remain in the dark."
Our chaplains are shining that light in PEI. Will you support them through your donations and prayer?
*Name changed to protect the person's privacy
Give To Rapid Response Team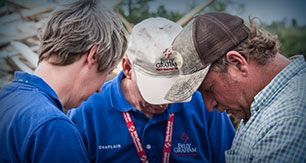 Your gift will provide for the training and deployment of our Rapid Response Team chaplains, who are deployed when natural or man made disasters strike in Canada and abroad. RRT chaplains serve and support hurting people affected by crisis, and share the message of hope found in Jesus.