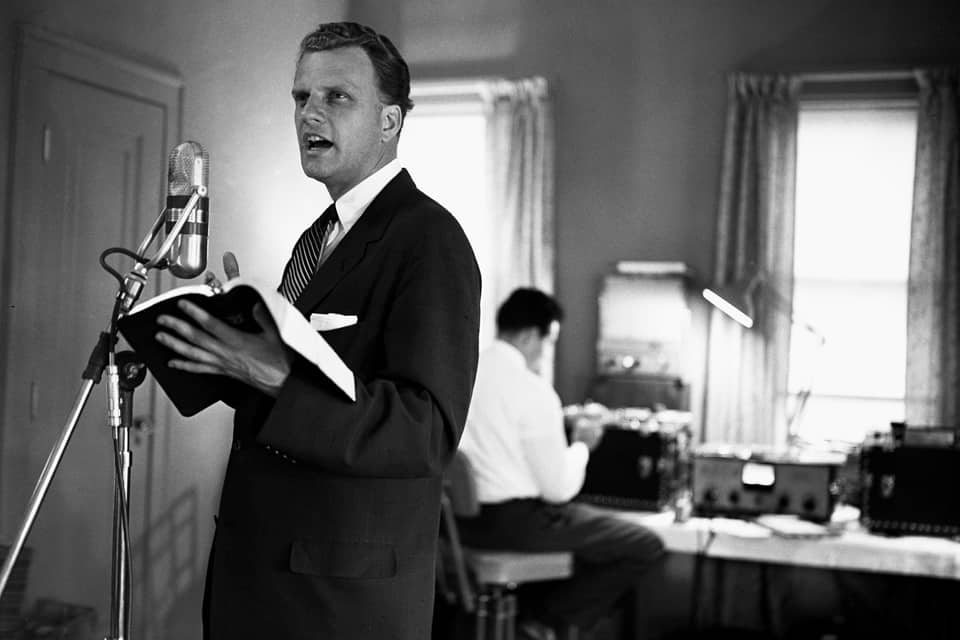 UPDATE – August 20, 2018 – The Billy Graham Channel is now permanent on SiriusXM channel 460. Read more.
The Billy Graham Evangelistic Association in collaboration with SiriusXM announced the launch of "The Billy Graham Tribute Channel," a limited-run channel headlined by the words of the late world-renowned Christian evangelist, Billy Graham. SiriusXM listeners will have access to the preacher's timeless messages from his seven decades of ministry.
Launching to honor the late preacher's life, "The Billy Graham Tribute Channel" debuted on Wednesday, Feb. 21, at 12 p.m. ET and runs through Sunday, March 4, on SiriusXM channel 145 on satellite and via streaming. With Easter only a few weeks away, the BGEA and SiriusXM are also preparing upcoming messages to be presented on channel 145, focusing on the resurrection of Christ.
"As we celebrate the life of Billy Graham we, along with SiriusXM, offer a channel featuring some of Mr. Graham's most memorable messages. The timeless messages found on 'The Billy Graham Tribute Channel' will do what Mr. Graham has done with such passion throughout his career; help point others to the hope found in Jesus Christ," said Jim Kirkland, executive director of Audio Media at the Billy Graham Evangelistic Association.
"SiriusXM is proud to celebrate the legacy of 'America's Pastor' by presenting 'The Billy Graham Tribute Channel,'" said Dave Gorab, Vice President and General Manager of Talk Programming, SiriusXM. "Now through March 4, SiriusXM listeners can reflect on the remarkable life and work of Billy Graham with a special channel dedicated to his seven decades of ministry."
In addition to the catalog of Graham's inspirational messages and sermons, "The Billy Graham Tribute Channel" also includes personal reflections on the pastor's remarkable life from Billy Graham's son, Franklin Graham, along with other family members, music artists, ministry leaders, and former U.S. presidents. SiriusXM channel 145 will also carry Graham's memorial service live from the grounds of the Billy Graham Library in Charlotte, North Carolina, at 12 p.m. ET on Friday, March 2.
You can also listen to BGEA audio messages on our website, including weekly GPS: God. People. Stories podcasts that each feature an inspiring story of how God has worked in someone's life, and Decision Minute, a one-minute feature that airs on more than 600 radio stations.
Listen to the most recent GPS episode: Billy Graham on Death, Heaven, and Eternity
Give To