A London psychologist once told Billy Graham that 70 percent of people in mental hospitals in England could be released if they could find forgiveness. Their problem was a bad conscience and they could gain no relief from the guilt and pressure under which they lived.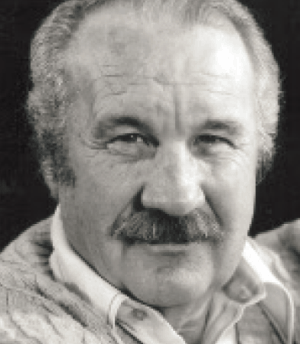 RAY STEDMAN (1917-1992) was a longtime pastor of Peninsula Bible Church in Palo Alto, Calif., and author of several books.
I read once of a man who wrote a letter to the Bureau of Internal Revenue saying, "I haven't been able to sleep because last year, when I filled out my income tax report, I deliberately misrepresented my income. I am enclosing a check for $150, and if I still can't sleep, I'll send you the rest." That is one way of handling a bad conscience, but I can predict that it will not work. The only way that works is the way set forth in Psalm 51.
This is one of the few psalms where we are given the historical background from which it arose. The inscription reads, "A Psalm of David when Nathan the prophet came to him, after he had gone in to Bathsheba."
The psalm pertained to David's double sin of adultery and murder while he was king. He had walked with God for many years, had gained a reputation as a prophet, and had established himself as the longtime spiritual leader of his people. Then suddenly, toward the end of his reign, he plunged into this terrible double sin.
The interesting thing is that David himself records this sin for us. It must have been painfully humiliating. You remember the account. He was on his palace roof one day when the army had gone out to battle and he saw a beautiful woman bathing herself. His passion aroused, he sent over messengers and ordered her to be brought to him. He entered into an adulterous relationship with her. Her husband, Uriah, a soldier in David's army, was away fighting for his king.
Subscribe to Decision
Get your own subscription, or renewal, or bless someone by giving Decision Magazine as a gift.
SUBSCRIBE NOW
Later, David learned that Bathsheba was expecting a child. In a final desperate attempt to cover up his evil, he ordered Uriah, the husband, to be put in the forefront of the battle where he would most certainly be killed. When news of Uriah's death reached the king he thought he had safely covered up his sin. In Psalm 32 David records how he felt during that terrible time when he was trying to cover up his sin. "When I kept silent," he says, "my bones grew old through my groaning all the day long" (Psalm 32:3). For a year he tried to live with a bad conscience. But, as the story records, God sent a prophet to David. God loved this king—too much to let him go on covering up his sin and thus damaging himself and his entire kingdom. So God sent the Prophet Nathan to David.
In a most dramatic moment, David knew that his sin was uncovered. He fell on his face before God and out of that experience of confession comes this beautiful 51st Psalm, which traces for us the proper way to handle a bad conscience. It opens with a prayer for forgiveness:
"Have mercy on me, O God, according to thy steadfast love; according to thy abundant mercy blot out my transgressions. Wash me thoroughly from my iniquity, and cleanse me from my sin!" (Psalm 51:1-2, RSV).
What a marvelous understanding of the nature of sin and the character of God's forgiveness is found in these verses! There are three things David asks for. First, he understands that sin is like a crime. If criminals are to be delivered from the effects of their crime, they do not need justice but mercy. Sin is an illegal act, a violation of justice, and an act of lawlessness and rebellion and therefore requires mercy.
"God is not a penny pincher; He does not dole out bits of mercy, drop by drop. No, He pours it out. His are abundant mercies. When God forgives, He forgives beyond our utmost imaginings."
Then he says, "Blot out my transgressions," and thereby he reveals that he understands sin is like a debt. It is something owed, an account that has accumulated and needs to be erased.
Finally he cries, "Wash away all my iniquity and cleanse me from my sin." He understands that sin is like an ugly stain, a defilement upon the soul. Even though the act fades into the past, the dirty defiling stain remains a stigma upon the heart. So he cries out and asks to be delivered from these things.
Notice that David understands well the basis for forgiveness. He asks on the basis of two things: first, according to God's unfailing love. He understands that he himself deserves nothing from God, that God is not bound to forgive him. Some people are never able to realize forgiveness because they think they deserve it, that God owes it to them. But David knows better. He realizes that only because of God's love may he even approach God to ask. On the basis of that unqualified acceptance, that marvelous continuing love that will not let him go, he says to God, I am coming to you and asking now for this.
Second, as David appeals to God according to His great compassion, he again indicates his understanding of the character of God. God is not a penny pincher; He does not dole out bits of mercy, drop by drop. No, He pours it out. His are abundant mercies. When God forgives, He forgives beyond our utmost imaginings. Two figures of speech that are used in the Old Testament depict the forgiveness of God. "As far as the east is from the west, so far has he removed our transgressions from us" (Psalm 103:12). How far is that? Well, how far do you have to go east before you start going west? You never come to west. Then God says that He will hurl all our iniquities into the depths of the sea (Micah 7:19). Someone has added that He puts up a sign that reads No Fishing. Do not go down there and try to fish old sins out once God has dealt with them. What relief comes when we begin to understand this fullness of God's forgiveness.
The Word of God teaches the true nature of sin, and the astounding basis for God's forgiveness. Are we learning to live in these liberating truths? D ©2012 RAY STEDMAN MINISTRIES
THIS ARTICLE IS ADAPTED FROM THE BOOK THE POWER OF HIS PRESENCE: A YEAR OF DEVOTIONS FROM THE WRITINGS OF RAY STEDMAN; COMPILED BY MARK MITCHELL. USED BY PERMISSION.
SCRIPTURES TAKEN BY PERMISSION FROM THE HOLY BIBLE, NEW KING JAMES VERSION.
BIBLE VERSES MARKED RSV ARE TAKEN BY PERMISSION FROM THE HOLY BIBLE, REVISED STANDARD VERSION, ©1946, 1952, 1971, 1973 BY THE DIVISION OF CHRISTIAN EDUCATION OF THE NATIONAL COUNCIL OF THE CHURCHES OF CHRIST IN THE U.S.A.
Give To Where Most Needed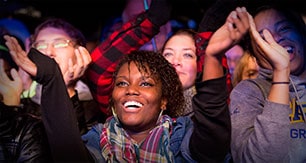 Help us fulfill our mission of proclaiming the Gospel of the Lord Jesus Christ to all we can by every effective means available to us and by equipping others to do the same.