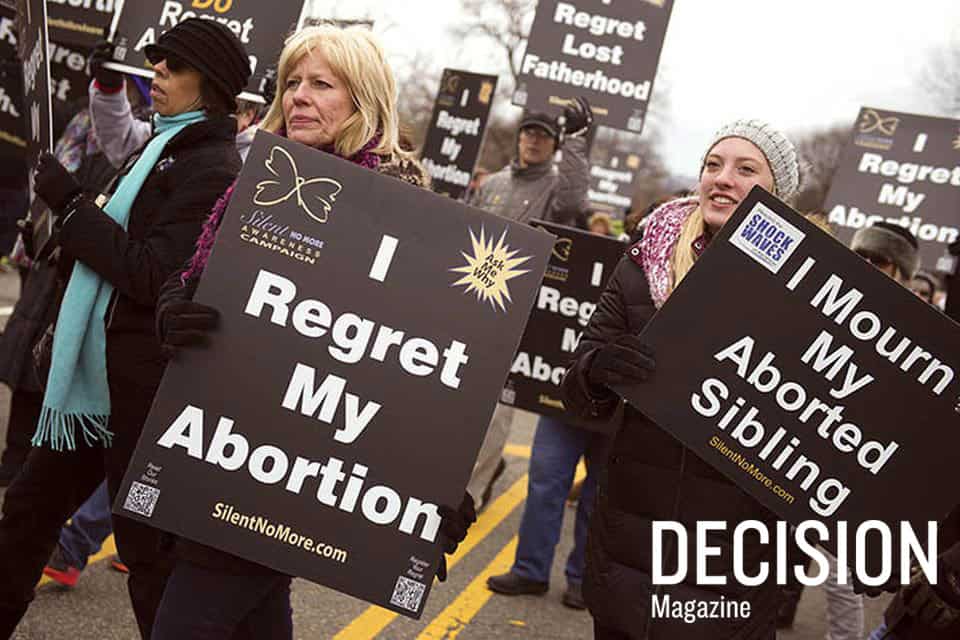 On Jan. 21—the day after President Donald Trump's inauguration—half a million people—mostly women—marched on the streets of Washington, D.C. Some held signs that carried positive and inflammatory pro-woman messages. Others chanted, "My body, my choice! My body, my choice!"
My body. My choice.
This is a widely believed lie in our culture—a lie particularly fed by the abortion industry, and perpetuated by many in recent generations.
Cecile Richards, CEO of Planned Parenthood—an organization that claims to exist primarily for women's health, but whose affiliates perform around 300,000 abortions per year—has said she is tired of pro-life advocates "telling us what to do with our bodies."
Less than a week after the Women's March on Washington, hundreds of thousands of people gathered on the Washington Monument grounds at a life-affirming rally and inched along the streets together to be a voice for the vulnerable at the 44th annual March for Life.
Subscribe to Decision
Get your own subscription, or renewal, or bless someone by giving Decision Magazine as a gift.
SUBSCRIBE NOW
One of those marchers was Krissie Inserra, former campus coordinator for A Women's Pregnancy Center, a Christian-based crisis pregnancy facility in Tallahassee, Fla. As a liaison between the pregnancy center and local college campuses—Florida State University and Florida A&M University—Inserra has encountered countless young women who, in crisis, believe the pervasive lie that our bodies are our own, and that a woman should make her life more convenient—even at the expense of another human life.
"Women come in (to the center) for a pregnancy test," she said. "We tell them the truth—we explain what abortion is, and describe the ramifications. We tell them, 'This is a child, a living baby.' We go on to review options with them should they choose to carry their babies to term—whether it's keeping the baby or placing their child for adoption.
"It's amazing how some of them say, 'I could never do that.' But they are fine with abortion, because it's 'their body.' But once the baby is outside of their bodies, there is a disconnect (between truth and lie)."
Inserra said that most women who choose to look at the ultrasound quickly change their perspective on truth versus lie.
"Those who won't look at the ultrasound want to continue to believe that it's only their body that is involved," said Inserra. "But the ultrasound is a wonderful tool to combat that lie."
Trillia Newbell, director of community outreach for the Southern Baptist Convention's Ethics and Religious Liberty Commission, said that along with physical and scientific evidence—like ultrasounds—Biblical truth must saturate our culture in order to save lives and promote a proper theology of the body.
"One thing we need to ask about those chanting 'My body, my choice' is, do they know Jesus?" she said. "Do they know they were created? If not, that's where we need to start.
"For those of us in Christ, we are not our own," Newbell continued. "If we have that understanding, we know we belong to Someone else—that Jesus died on a cross, bearing the wrath that we deserve, and that we have been bought at a price. Then we will want to glorify God with our bodies and through them."
For many, Newbell says, the lie that our bodies are our own is driven by fear. And for the anxious woman with the unexpected pregnancy, the only way to solve what they perceive as "a problem" is to abort. They are deeply concerned their lives will be ruined and that they won't have care or support.
"The church needs to come alongside these women—to care for the unborn and for the mother," she said. "That's one way to fight against this cultural lie. Many women go to an abortion clinic because they are afraid. But we need to give them a different message—a message of truth, hope, peace, security and compassion.
"The lie that our bodies belong to us is a loud one in our culture. But it's my hope that the church will be louder." ©2017 BGEA
Give To Where Most Needed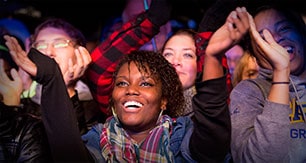 Help us fulfill our mission of proclaiming the Gospel of the Lord Jesus Christ to all we can by every effective means available to us and by equipping others to do the same.