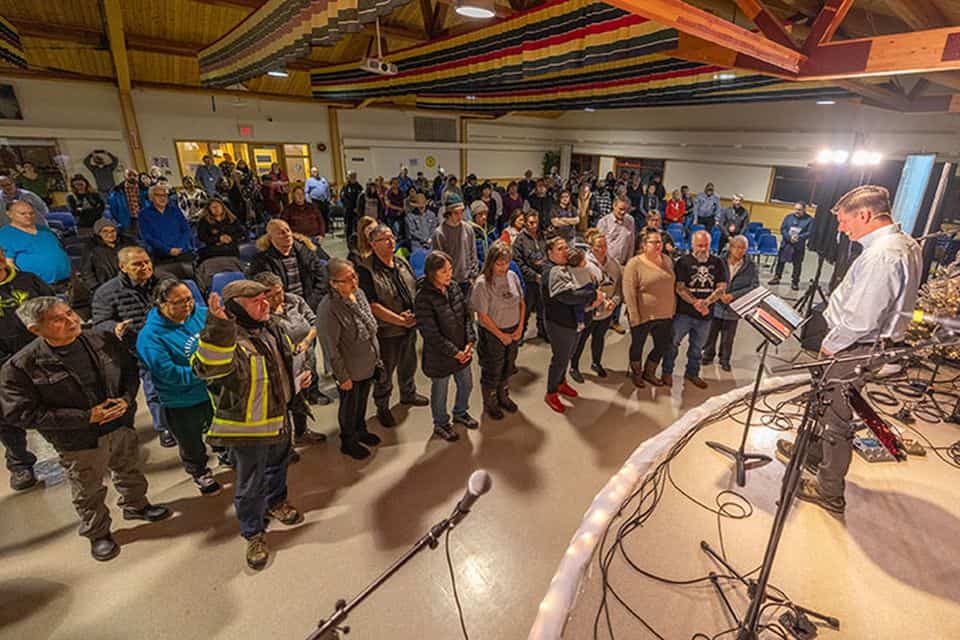 Six hours.
That's about how much daylight you get this time of year in Hay River, Northwest Territories. Sunrise happens at around 9:30 a.m., and the sun sets at 3:30 p.m. As one listens to local Christian leaders, the lingering darkness could be a metaphor for the spiritual condition of the small Northern Canada town.
"It's really dark. A lot of things hold back people's will to come to church, or to have a change of lifestyle towards the Lord," said Pastor Samuel Acey, who leads two local churches, one on the K'atlodeeche First Nation Reserve in Hay River. "A lot of addictions, a lot of hurts that have happened, even in the church.
"We've had crisis after crisis since before COVID, never mind after COVID. It's been nonstop heavy crises since COVID," Pastor Acey continued. "We've found it hard to make ground, and even those in the church are becoming tired and weary. We're burned out now. The spiritual side is really a battle that we have to surrender to the Lord."
Knowing Christ this Christmas
As the Northern Canada Christmas Tour came to a close in Hay River on Sunday night, Will Graham spoke about the first Christmas. He implored those in the audience to truly experience Christmas for the first time this year by placing their faith in Jesus Christ.
"You're handmade by God," Graham said. "God knows everything about you. He sees the brokenness in your life. He sees the brokenness in your community. He sees the brokenness in your mind and in your heart. He sees the anger and the bitterness, the loneliness.
"I'm here to tell you: Everything you're looking for, everything you're longing for, is found in a relationship with Jesus Christ. It's not about being religious, but knowing Jesus Christ in your heart, asking Him to come into your life and forgive you of your sin—that's why Jesus came."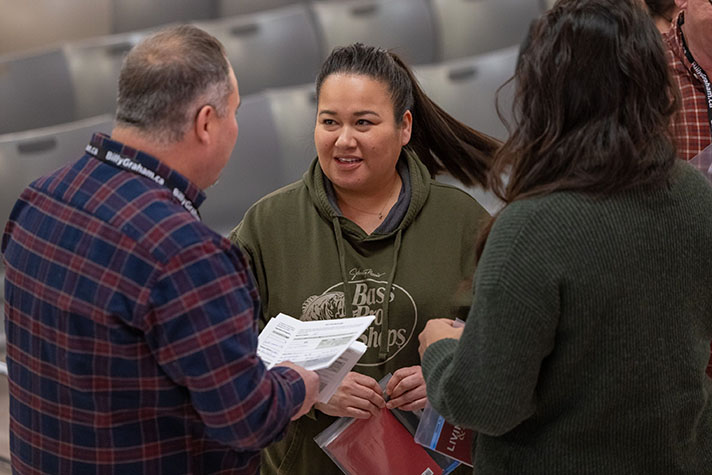 Small World, Big Gospel
When Graham gave the invitation to begin a relationship with Jesus, many walked forward, including a group of men who bowed their heads to pray.
Gary,* who used to work for Samaritan's Purse of Canada in Calgary (BGEA's sister ministry), left many years ago to work in construction. That job brought him to Hay River only a week ago, where he is helping the area recover from flooding earlier this year.
Gary had spoken this week with a co-worker who asked if he had ever heard of Will Graham.
"Will Graham? Of course! He's the son of Franklin Graham," Gary responded. The two men started to discuss the Sunday night event, and a third colleague also said he would attend.
"They actually both came up and gave their hearts to the Lord, so that was incredible," Gary smiled. "Both of them are extremely excited. Maybe that's the reason I'm up here."
That wasn't all, though. Gary himself walked forward to rededicate his life. "Life sometimes is very difficult. It presents lots of challenges. This was also a good opportunity to reconnect and rejuvenate my faith as well."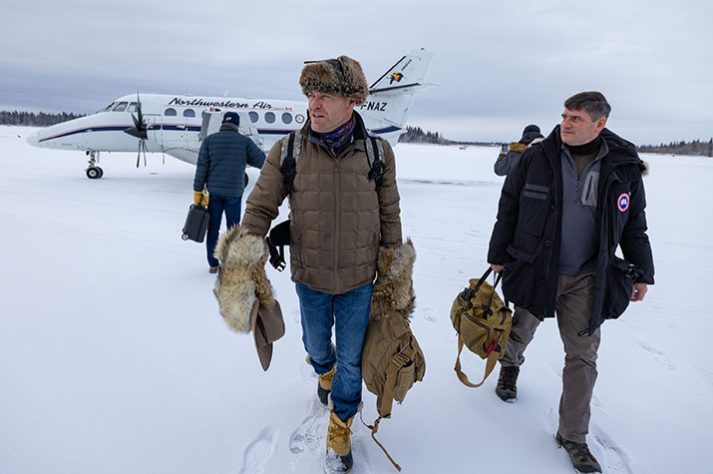 Hope to the Hopeless
As Sunday night's program in Hay River came to a close, so too did the Northern Canada Christmas Tour. More than 350 heard the Good News of Jesus Christ during the three-community tour, with many making a personal decision to receive Jesus Christ into their hearts.
"I believe that God has truly changed lives through these three nights. I believe that there are great things in the future," said Dion Collins, Director of Ministry for the Billy Graham Evangelistic Association of Canada. "To hear the heart cry of the local people to pray more, to want to see God do an incredible work, that's what's going to stick out the most to me."
And for these northern cities, many are praying that life doesn't go back to the way it was before. Pastor Acey, for one, believes that there's a new light in the darkness: "We're seeing amazing things. People are seeing hope, whereas we've had a lot of hopelessness.
"People are at a really good spiritual landmark tonight. This has been building to this moment," he continued. "This is an opportunity for the Lord to bring healing."
Give To Festivals and Celebrations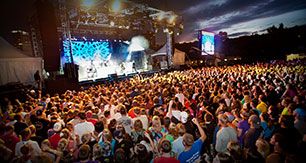 Your support will help us proclaim the Gospel of hope in Jesus through our Festival and Celebration evangelism events, which feature inspiring music from well-known Christian artists, powerful stories of transformation and Gospel messages by Franklin and Will Graham.