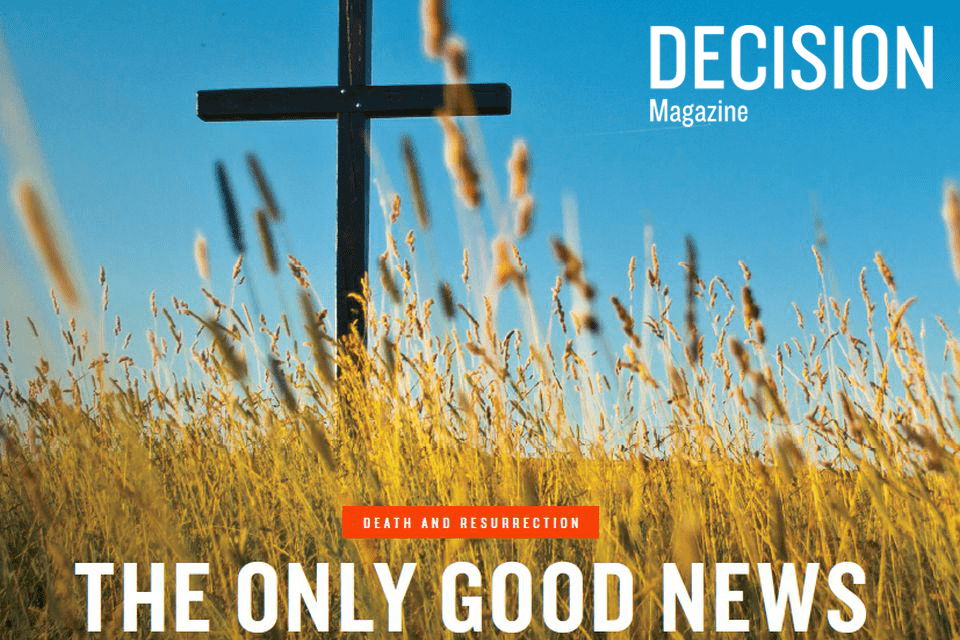 Alex McFarland is an evangelist and apologist. He is the organizer of the annual "Truth For A New Generation" conferences and also serves as Director of the Center for Christian Worldview at North Greenville University in South Carolina. truthforanewgeneration.com, alexmcfarland.com
While recently teaching through the Old Testament book of Hosea, I was deeply moved by its depiction of God's redeeming love. Hosea repeatedly rescues Gomer, his prostitute wife, from degradation and sin, purchasing her out of slavery and lovingly receiving and restoring her. Such biblical accounts of God's pursuing love are riveting, and it is little wonder that history's greatest works of literature and music have used God's stories as source material.
Subscribe to Decision
Get your own subscription, or renewal, or bless someone by giving Decision Magazine as a gift.
SUBSCRIBE NOW
But what is meant by words like love and redemption? Our culture often defines love in terms of emotion, how someone or something makes us feel. But in a scriptural sense, love is the commitment to meet another's need. True commitment necessarily breeds action; love is as much a verb as it is a noun. Biblical love stands undiminished even in the face of changing circumstances or personal betrayal. It is the type of love Jesus displayed to humanity: "Not that we loved God, but that he loved us and sent his Son as an atoning sacrifice for our sins" (1 John 4:10, NIV).
In God's great plan for humanity, we see that inextricably linked to love is redemption. Some who didn't grow up in church may be unfamiliar with how the Bible uses these terms. We may be reminded of retail stores that redeem coupons for discounts on products. Someone accused of wrongdoing may do good deeds to try and redeem himself in the eyes of others. After spending most of a Saturday struggling to get his old lawnmower to start, my frustrated neighbor said that he was going to try and redeem what was left of the afternoon.
But our culture has drifted so far from its theistic moorings that even many Christians don't have a solid grasp on certain key words and definitions related to the biblical worldview. At the heart of the Christian Gospel (Good News) is the concept of redemption. Indeed, the overarching theme of Scripture is God's plan of redemption through the Person and work of Jesus Christ. All who will repent of their sin and put their faith in Him will be saved.
Many favorite hymns speak of God's chosen Redeemer (Jesus Christ), and the object of God's redeeming love (the body of Christ; all believers). Redemption speaks of the Savior and of the saved. There are three important facts concerning the
spiritual condition of every individual:
(1) Redemption from sin is required of all (John 3:3, Luke 13:3, 5);
(2) Redemption from sin is offered to all (John 3:16, Romans 10:13, Revelation 22:17);
(3) However, redemption from sin is not received by all (Luke 13:34, Luke 19:14, Ephesians 5:5, Revelation 20:15).
Talk of redemption inevitably brings up the subject of those who are not redeemed. The fact that some die unredeemed does not imply that God did not care about nor love certain individuals. Rather, some individuals reject God's love and His free offer of redemption from sin.
A man with whom I was sharing the Gospel shared his story of endless challenges, tough consequences from poor decisions and much loneliness. It was clear that behind his harsh demeanor the man was hurting. He sarcastically asked, "What has God ever done for me?" I explained: "God demonstrates [that is, tangibly proves] His own love toward us, in that while we were still sinners, Christ died for us" (Romans 5:8). The man's expression softened as the reality of God's redemptive love began to sink in.
The Christian concept of redemption is unique. In the world's religions, one may find examples of offerings paid to appease offended deities, or acts done to earn divine favor. But as doctrinal truth and historical fact, God's work of redemption as presented in the Bible is unparalleled.
Redemption means "deliverance through payment of a price." In ancient times, prisoners of war could be released on payment of a ransom. The Bible says that Christ gave His life as a ransom for many (Mark 10:45), and that we have "redemption through His blood" (Ephesians 1:7). This redemption has more than simply averted sin's punishment. Certainly, the redeemed have been cleared of sin's guilt, but the redeemed have also been declared righteous—justified—and are adopted into God's family.
Often we speak of an important idea as getting to "the crux of the matter." Even our word crucial comes from the Latin word crux, meaning the central point or cross. Indeed, the crux of Christian doctrine is the cross, where the price of redemption was paid by God Himself. The Bible says in 1 Peter 1:19 that we were redeemed with the precious blood of Christ, as of a lamb without blemish or spot.
The Old Testament alludes to the work of the coming Messiah when, in Isaiah 53:5, it says He was "wounded for our transgressions." Scripture presents human redemption as completely dependent on the blood of Christ: Christ has "released us from our sins by His blood" (Revelation 1:5, NASB). Hebrews 9 teaches that Christ's work on the cross is God's once-and-for-all payment of our debt of sin. Scripture is clear that if not for Christ's blood, shed on the cross, no redemption would be possible.
Some ministers, writers and composers try to "clean up" the Gospel for a modern audience, eliminating the unsettling (to them) concept of blood from their presentation of Christianity. Such revisers present a message that fails to convey God's wonderful plan of redemption. Removing Christ's blood payment from our message has serious theological implications and presents a Gospel with less love, not more.
Redemption is offered to all, and it is found only in Jesus Christ. Years ago, G.K. Chesterton wrote that God's coming into the world in the Person of Jesus Christ "makes dust and nonsense of comparative religion. … Nobody else … has any good news; for the simple reason that no one else has any news." In triumph Jesus stated from the cross, "It is finished" (John 19:30). Nothing more need be done—or could be done—for the work of redemption to be completed. D 2015 ALEX MCFARLAND
UNLESS OTHERWISE NOTED, SCRIPTURE QUOTATIONS ARE TAKEN FROM THE HOLY BIBLE, NEW KING JAMES VERSION. THE SCRIPTURE QUOTATION MARKED NIV IS TAKEN BY PERMISSION FROM THE HOLY BIBLE, NEW INTERNATIONAL VERSION®, © 1973, 1978, 1984, 2011 BY BIBLICA, INC.™ USED BY PERMISSION. ALL RIGHTS RESERVED WORLDWIDE. THE SCRIPTURE QUOTATION MARKED NASB IS TAKEN BY PERMISSION FROM THE NEW AMERICAN STANDARD BIBLE, ©1960, 1962, 1963, 1968, 1971, 1972, 1973, 1975, 1977, 1995 THE LOCKMAN FOUNDATION, LA HABRA, CALIF.
Give To Where Most Needed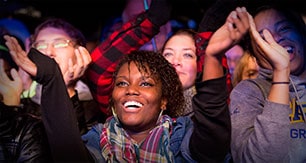 Help us fulfill our mission of proclaiming the Gospel of the Lord Jesus Christ to all we can by every effective means available to us and by equipping others to do the same.