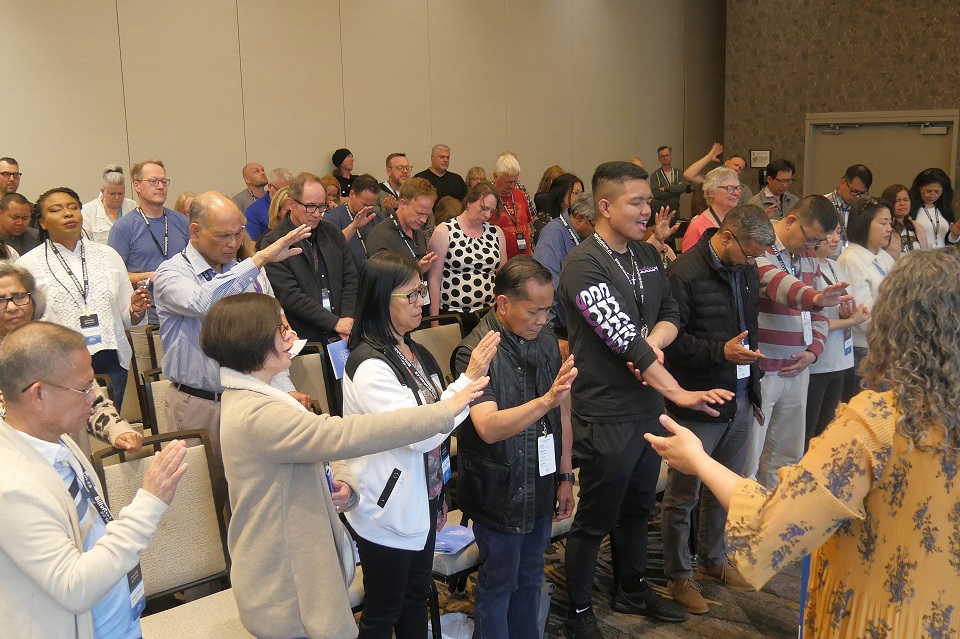 Pastor Harold and Mary Cooper arrived at the pastors retreat filled with questions. After nearly 50 years of shepherding churches, Bible camps, and sports ministries, they have known many highs and lows in walking faithfully with Jesus.
Through it all, they have desired to help others "know Christ and make Him known," Harold shared.
But the last two years of the COVID pandemic brought unique challenges for their small church in Lethbridge, AB. With many elderly members, the congregation mourned the death of several while others moved away to be closer to grandchildren. It has left Pastor Harold wondering, "What will the future of the church look like?"
He asks the question not for his congregation alone but the Church across Canada. As we deal with the consequences of the pandemic, how can the Church reach a culture desperately in need of Jesus, but increasingly far from Him?
The Billy Graham Evangelistic Association of Canada Pastors Retreat gave Pastor Harold and more than 120 others pastors and spouses a space to reflect on that question. At a mountain lodge nestled in Alberta's Rocky Mountains, they also had a chance to rest, refresh, and renew their strength. Many pastors have been left weary and exhausted coming out of the pandemic.
Pastors in Ontario and the Maritimes also had an opportunity to attend retreats hosted in those regions.
For Pastor Armando and his wife, Mercy, the three-day Alberta retreat let them rest and pray. When much of the world shut down during the pandemic, they did not. "We have been working, working, and working. Sometimes we get tired," Armando said.
"This is the only time we have to rest," Mercy added.
The couple are church planters who lead a new congregation deep in the south of Calgary, an area surrounded by new communities and families.
Through retreat Speakers Matt Tapley, Ed Weiss, and worship leader Brooke Nicholls, God re-encouraged Armando and Mercy in His calling.
"It's renewed our focus on prayer," Mercy said. "We have been reminded to pray more for members of the church—they are all so different. This has been a good time for us to pray for them; to pray for more souls and for our evangelism."
Pastor Armando and Mercy also felt blessed as the retreat equipped them with tools and understanding to address the depression they increasingly see among young people in their church and community. This is an experience echoed by many pastors in the aftermath of the pandemic.
For Pastor Harold and Mary, the teaching, rest, and worship they experienced at the retreat kept coming back to the questions they and many other pastors were wrestling with: "Can the church ensure its effectiveness in reaching a new generation without changing its message?" Pastor Harold wondered. "How do we create an opportunity for people to ask about our faith? What will the future of the church look like?"
"The retreat has helped us reconcile some of these questions," Mary said.
"For me," continued Pastor Harold, "the retreat has reaffirmed the sense of directing and purpose we are currently making. I think our greatest work is still ahead of us."
We praise God for partners like you who made it possible to minister to pastors like Harold and Mary in this way. More than 300 pastors and spouses experienced God's renewal and refreshment in Alberta, Ontario, and the Maritimes because of your prayers and gifts.
Harold and Mary were quick to express their deep appreciation for all who attended. "We are so grateful for the investment."
Please remember to keep praying for pastors across Canada, including your own. Let us also keep asking God for healing among our churches and revival across our land.
The pastors retreats proceed three Billy Graham Evangelism Summits planned for Alberta, Ontario, and Nova Scotia in October. They are open to all believers and Christian leaders. We invite you to attend with others from your church to be equipped and encouraged as you "Go therefore and make disciples of all nations …" (Matthew 28: 19).
"But they who wait for the Lord shall renew their strength; they shall mount up with wings like eagles; they shall run and not be weary; they shall walk and not faint" (Isaiah 40:31, ESV).
Give To Where Most Needed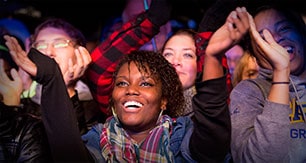 Help us fulfill our mission of proclaiming the Gospel of the Lord Jesus Christ to all we can by every effective means available to us and by equipping others to do the same.