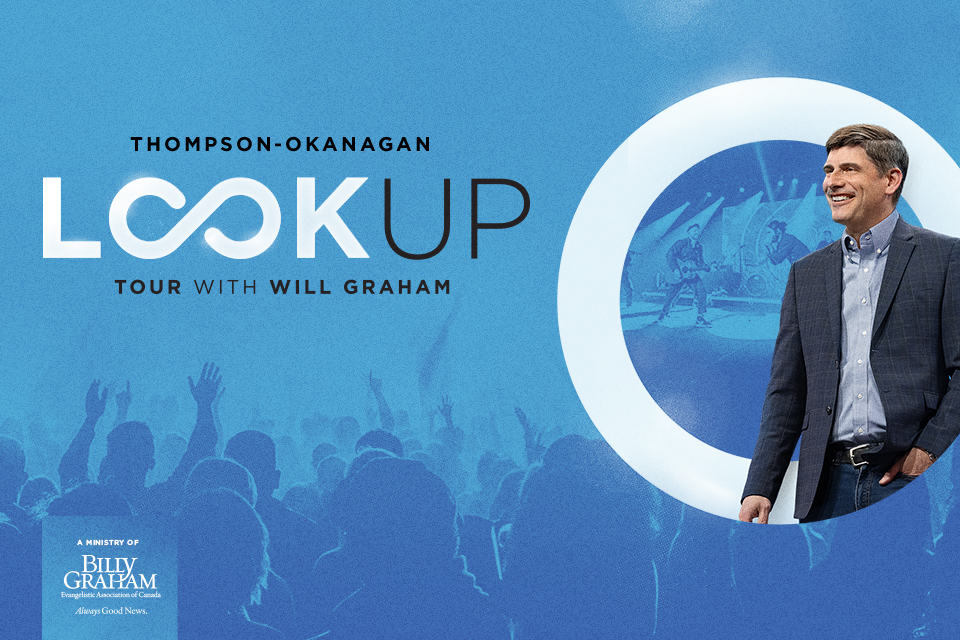 The Thompson-Okanagan Look Up Tour comes to Kamloops, Vernon, and Kelowna, British Columbia, Oct. 13–15. These free, family-friendly events will feature live music from Irish Christian band Rend Collective and country music star George Canyon alongside messages of hope from evangelist Will Graham. All are welcome to join.
Christian Life and Witness
In the months leading up to the tour, churches across the Thompson-Okanagan region have been gathering to pray for these outreach events. "We realize there are lots of people around us who need Jesus," said Anthony, from Kelowna, as he attended a Christian Life and Witness class.
The Christian Life and Witness classes are being offered throughout the area this September to help Christians share their faith ahead of the Look Up Tour. These free classes are available from Sept. 6-16 for anyone who would like to join.
Sharing God's Hope in Crisis
Amid the preparations for the Look Up Tour, the Thompson-Okanagan region has experienced devastating wildfires that have forced thousands of people to evacuate and damaged hundreds of homes.
The loss and hurt faced by so many have been heartbreaking, which is why chaplains from our Billy Graham Rapid Response Team (BG-RRT) are on the ground to offer Christ's compassion and comfort to residents. The chaplains are serving alongside Samaritan's Purse, our sister organization operating evacuation centers in Kelowna and Kamloops, and assisting families with clean up and recovery.
The chaplains are also joining the Christian Life and Witness classes to teach from our God's Hope in Crisis course, a training that equips believers to share God's love and comfort with those who are suffering.
"Given the days we live in, there's an urgency [to share our hope] with what's happening in the world," said Marilyn, another Christian Life and Witness participant from Kelowna.
Hope and Momentum
"We are praying that the community might be healed," said Jerry, whose community of Killiney Beach, just outside Vernon, faced a terrible wildfire in 2021. "Scripture is full of examples of when people get into trouble, their hearts are open. We've had our share of troubles. So, to have Will Graham come is a great joy to me."
As the Look Up Tour draws near, believers like Jerry are continuing to pray for their region. Between Sept. 25–27, a prayer gathering called Momentum will be held in each of the Look Up Tour cities. All are welcome.
"The need is for the churches to start praying," said Susan from Vernon. "The outreach won't take off without the churches praying."
No matter where you live in Canada, we invite you to join in praying for Thompson-Okanagan during these critical days.
"I encourage you—pray. There is such power in prayer." – Renee, Kelowna, British Columbia
Give To Where Most Needed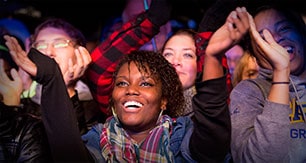 Help us fulfill our mission of proclaiming the Gospel of the Lord Jesus Christ to all we can by every effective means available to us and by equipping others to do the same.