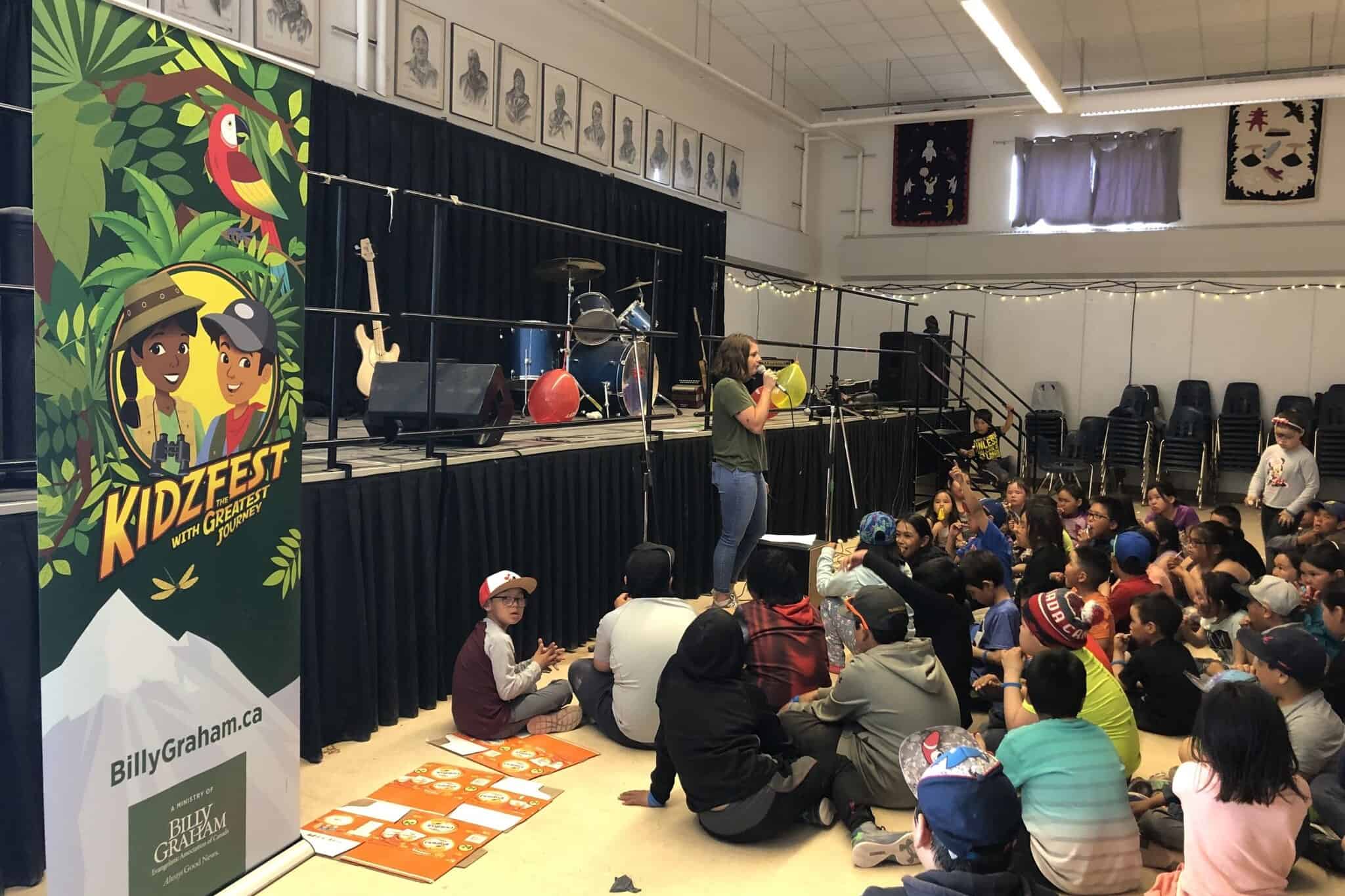 Despite a life marred by alcohol and drugs, spousal abuse and debilitating seizures, Leah Nukik's faith in Christ has given her a strong will to live—and participate in the Celebration of Hope coming to her remote Arctic community.
Leah, 42, lives in Baker Lake, Nunavut, about 1,600 kilometers north of Winnipeg. Baker Lake churches have invited the Billy Graham Evangelistic Association of Canada (BGEAC) to organize a Celebration that will reach out to its 2,000 residents.
The eight-month initiative has included evangelism training, prayer gatherings, and worship events. The ministry culminates Oct. 26-27 with Gospel presentations by Will Graham, and music and testimonies by popular Christian musicians.
"I always feel that with God, there is hope," Leah said at the Celebration's launch event in March.
There have been many times during her life when Leah could have abandoned hope and her faith in God. At age eight, she was sexually assaulted. In the years after, Leah numbed the pain by turning to alcohol and drugs. Then came an early pregnancy. The baby died of kidney failure when Leah was only 17—and that worsened her addictions.
By the late 1990s, Leah was married to a man who kicked her in the head during an alcohol-fueled rage. She tried to escape further injury by jumping from a second-floor window, but landed on her face and went into cardiac arrest. Leah has facial scars from the incident, but it convinced her husband to give up alcohol and they are still together two decades later.
"My husband and I are okay with this story" of their lives being publicly shared, Leah said. "He has been through this struggle with me in sickness and in health. This story is a message of how God works. I'm a living testimony. He is the same today and tomorrow. His promises are mine."
Unfortunately, three years ago, Leah began having the same seizures that have afflicted other Nukik family members for generations. Winnipeg doctors discovered several brain aneurisms. They operated, and Leah returned home seemingly healthy, but she suffered a massive stroke several days later. She had to learn to walk again and still suffers from seizures.
Leah remains hopeful of someday experiencing complete healing. She also believes her community—after a rash of suicides in recent years—needs the Celebration and the life-changing Gospel message.
In a video played at the Baker Lake Celebration launch event, Will Graham described his eagerness to return to Nunavut—where he proclaimed the Gospel at a 2018 Celebration in the community of Rankin Inlet—and preach the Good News in Baker Lake.
Dave Ingram, then BGEAC's director of ministry, told people at the Baker Lake launch event that reaching the hearts of individuals for Christ can be like making a hole in the thick ice that covers the community for much of the year.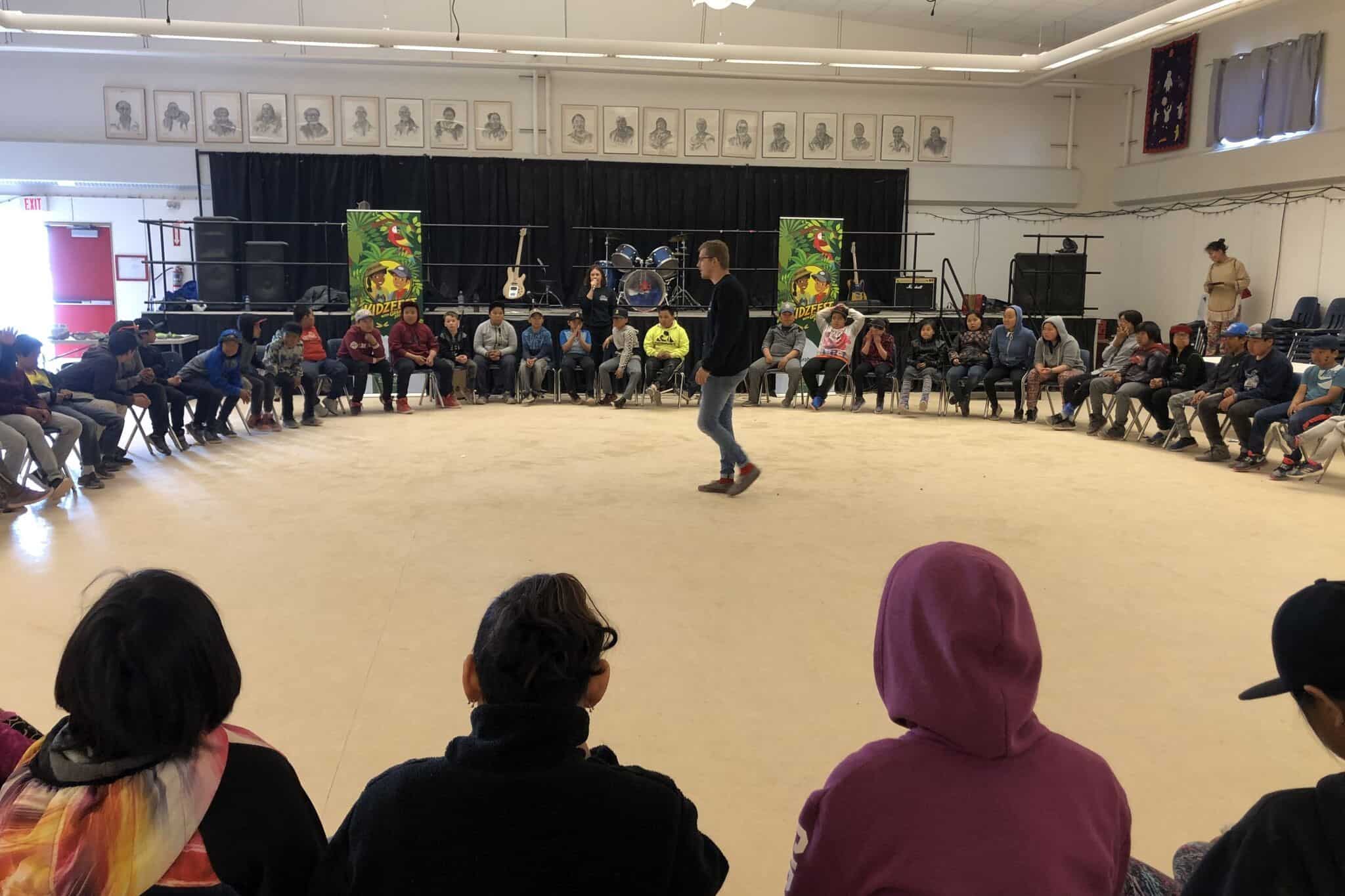 The Baker Lake Celebration includes a youth event, called KidzFest, that took place in late June. An average of 140 children—more than 25 per cent of the town's youth—plus parents, showed up each day at Qamanittuaq Recreation Centre to participate in the three-day evangelistic outreach.
At the end of day three, the BGEAC team told the children how much they are valued in the eyes of God. The team then invited everyone in attendance to commit their lives to God's Son.
The reaction was stunning.
"We couldn't even count all the kids, there were so many hands raised, said BGEAC Project Manager Chris King. "I'd estimate over 60 per cent responded and prayed the salvation prayer. Our team was thanking God for all He did."
In September, BGEAC held a rally to encourage partner churches and Celebration participants to pray for and invite their non-Christian friends and loved ones to the Celebration outreach weekend.
This Celebration is one of two evangelistic outreaches taking place this year in Canada. The other, called the Quinte Celebration of Hope, took place in eastern Ontario's Quinte region October 4-6.
You can proclaim the Gospel of love—"the free gift of God is eternal life in Christ Jesus our Lord" (Romans 6:23, ESV)—and see lives changes for all eternity through your support of our Festivals and Celebrations. Please visit CelebrationOfHope.ca for more information.
Give To Festivals and Celebrations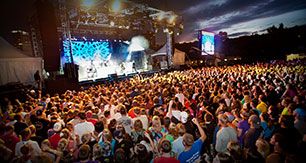 Your support will help us proclaim the Gospel of hope in Jesus through our Festival and Celebration evangelism events, which feature inspiring music from well-known Christian artists, powerful stories of transformation and Gospel messages by Franklin and Will Graham.