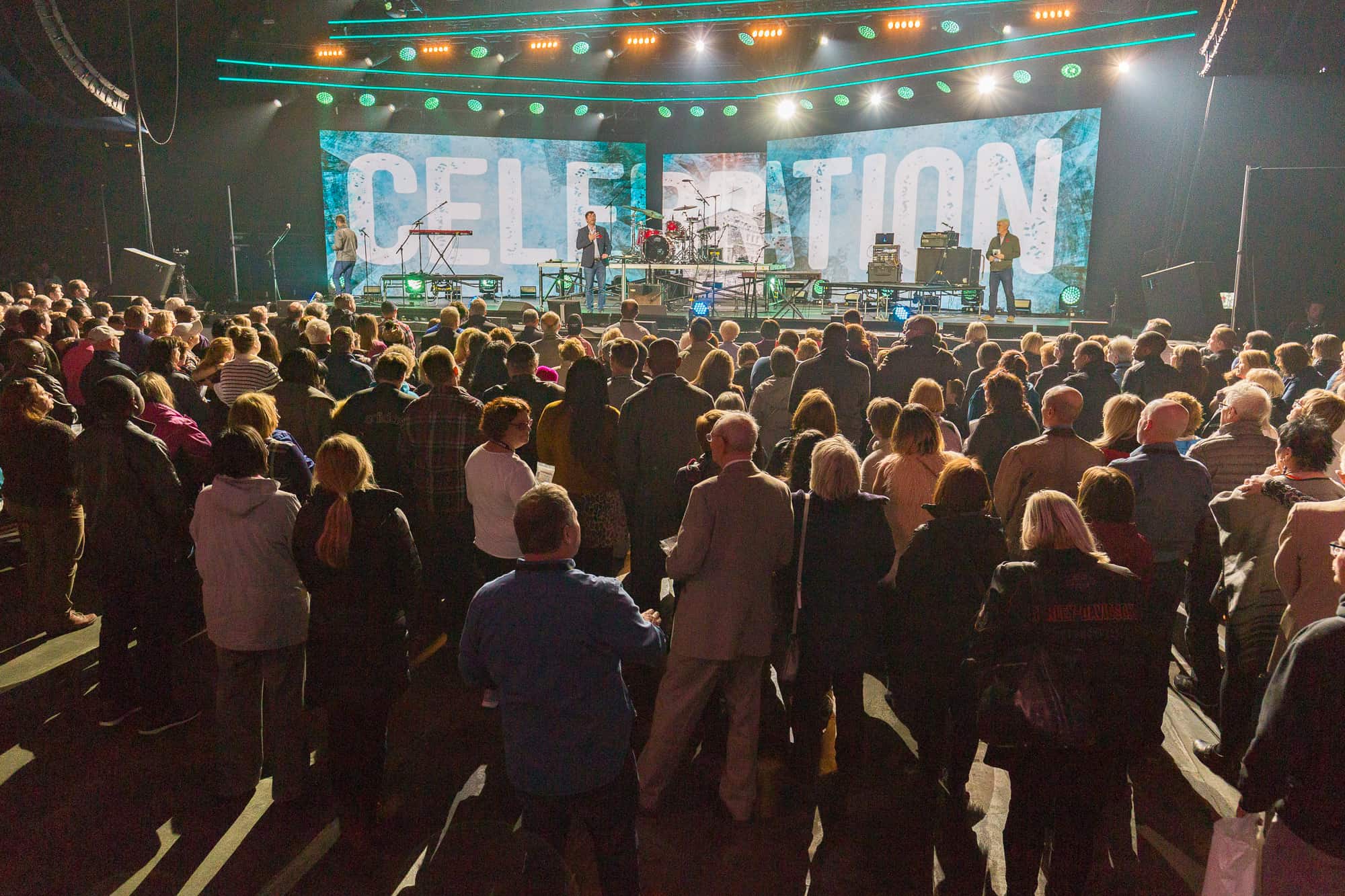 Like most Christians, Norm Steele knew about the Billy Graham Evangelistic Association's Festivals and Celebrations. What he didn't know was whether, in 2018 Canada, they are still effective tools for the Lord to bring people to faith in His Son.
Norm got his answer in November, when he was among a group of Canadian and American church leaders who visited Newfoundland to witness God change lives for all eternity through the Avalon Celebration of Hope with Will Graham.
From Nov. 2 to 4, the group saw almost 550 people respond to "the Word [who] became flesh and dwelt among us" (John 1:14, ESV) at Mile One Centre in St. John's.
"I've been wowed by everything I've seen," the London ON businessman said, referring to three nights of live music by popular Christian musicians, powerful testimonies, and compelling Gospel messages by Will Graham.
Sudbury ON pastor Maj-Britt Myers-Edwards was surprised by "the magnitude of the whole event—the number of volunteers (more than 300), all the cooperating churches (almost 70), the committees…it's unique."
Maj-Britt and her pastor husband, Jeff, hope to have a Will Graham Celebration of Hope in their Ontario city.  Both were especially impressed with Kidzfest, the child-focused opening night of the Celebration.
"When I saw all those children coming up (to the stage to respond to Will Graham's Gospel invitation), I was in tears," she said.
Added Jeff: "The amount of kids who were touched (by the music, a live presentation of BGEA's The Greatest Journey ministry, and Will Graham's message of hope) was amazing and exciting. Watching the parents and grandparents with them was a huge plus."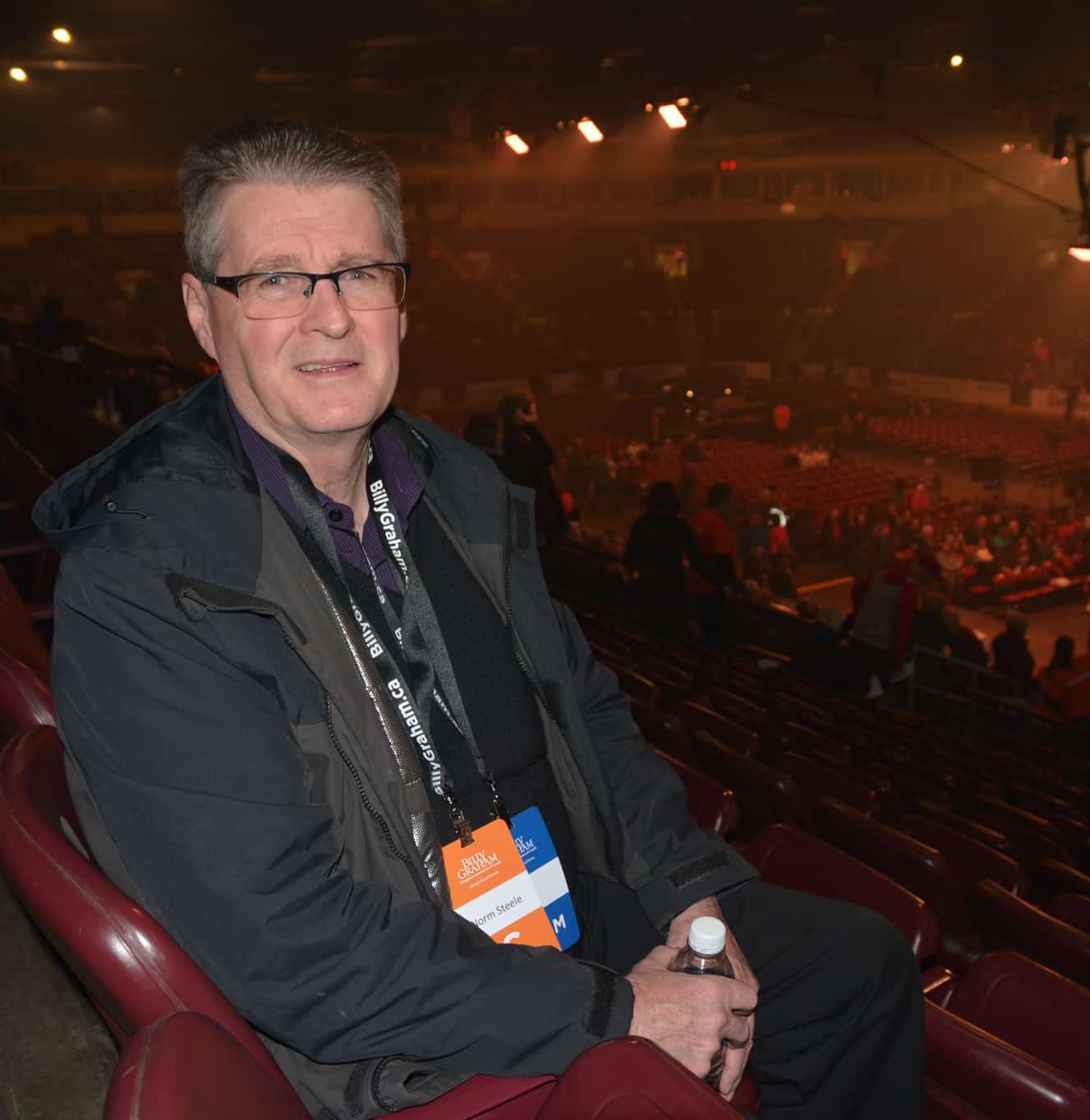 After seeing the Celebration first-hand, Norm Steele said "Are they still a cost-effective tool to reach people? Yes, absolutely. From what I've seen, it's a great way to get churches and denominations together. No one church can put on an event like this; it takes the whole body of Christ."
Norm, a financial planner in London, attended the St. John's outreach on behalf of church leaders who are prayerfully exploring the idea of asking Will Graham to bring a Celebration of Hope to their southwestern Ontario city.
"I'm going to tell them (members of the exploratory committee) that this event has a high bar of excellence. It takes Kingdom work to a whole new level; this weekend is only a few moments in time, but the harvest will echo through the generations."
Learning about the discipleship and evangelism training phases of the Celebration—the Christian Life & Witness Course, and a student version called FM419—also had a big impact on Norm's thinking.
"This training is crucial," he said. "The fields are large and the workers are few and we sometimes feel inadequate to share our faith, so this type of training is vital."
Give To Celebration with Will Graham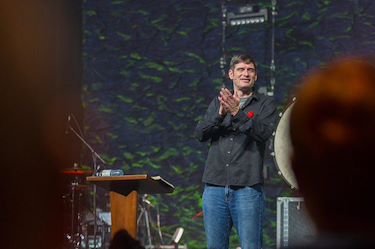 A Celebration with Will Graham is about proclaiming the Gospel of hope in Jesus Christ and equipping others to do the same. Your gift will enable us to partner with churches and believers in Canadian cities so that together we can proclaim the Gospel.