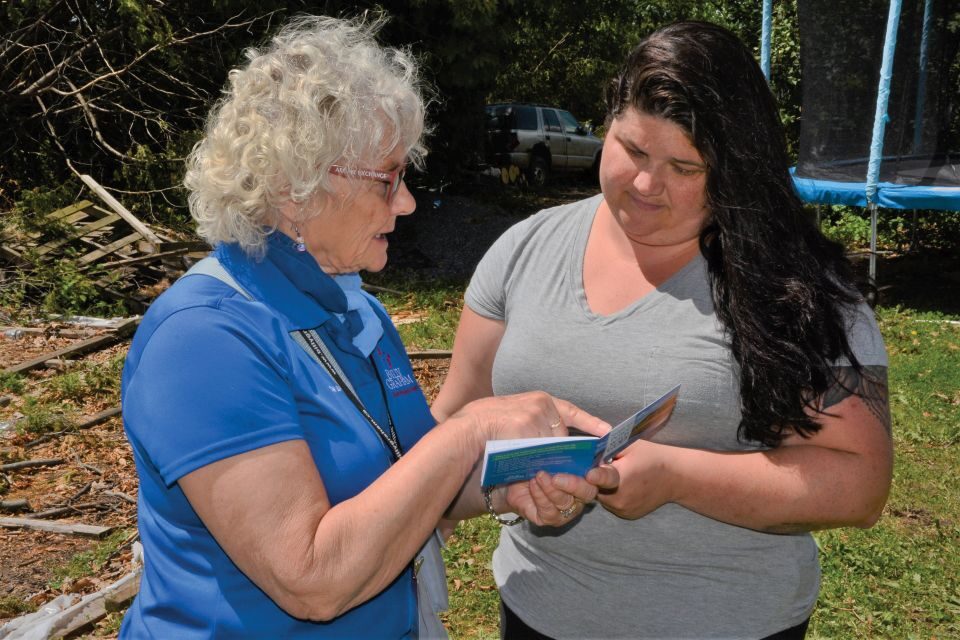 It was a crucial moment in Mary's* life that was almost interrupted.
She was standing in her backyard talking with Harvey and Selma, two Billy Graham Rapid Response Team (BG-RRT) chaplains. They had stopped by to see how she was doing after a vicious storm tore through her property and hundreds of other Ottawa homes in May.
When the conversation turned to spiritual matters, Harvey and Selma showed Mary the Billy Graham Evangelistic Association's "Steps to Peace With God" booklet.
Then, her cellphone rang.
Her chance to hear the Gospel could have ended there, but God was at work in Mary's heart. She quickly wrapped up the conversation and turned all her attention back to Selma and the booklet.
Selma gently asked Mary if she was right with God. Mary said no, and Selma finished explaining the Gospel.
"Do you believe what you just read?" Selma asked.
"I believe that," Mary replied without hesitation, and she prayed in repentance and faith to surrender her life to Jesus.
"Jesus is inside of you and we are now sisters in Christ!" Selma said joyously as they hugged and Harvey applauded.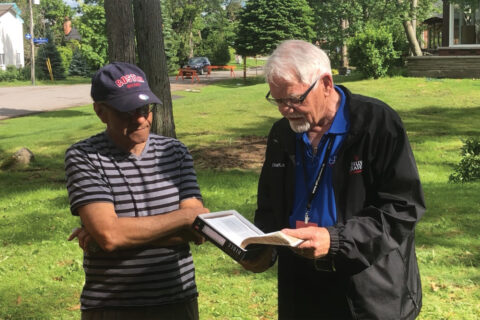 The Lord provided many opportunities like this for the chaplains to proclaim the Good News of Christ during their three-week deployment in Ottawa. By the time their work finished, seven chaplains prayed with 600 Ottawa residents, volunteers, and first responders.
We praise God for the 12 people who responded to Jesus in repentance and faith. Please pray for these new believers as we connect them with local churches and help them deepen their walks with Christ.
As BG-RRT chaplains stand ready to keep going to the places where people are hurting and in need, your partnership continues to share the one message that brings lasting hope: "There is salvation in no one else, for there is no other name under heaven given among men by which we must be saved" (Acts 4:12, ESV).
*Name changed for privacy
Give To Rapid Response Team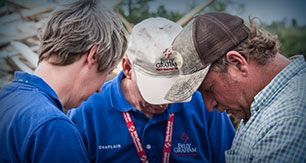 Your gift will provide for the training and deployment of our Rapid Response Team chaplains, who are deployed when natural or man made disasters strike in Canada and abroad. RRT chaplains serve and support hurting people affected by crisis, and share the message of hope found in Jesus.