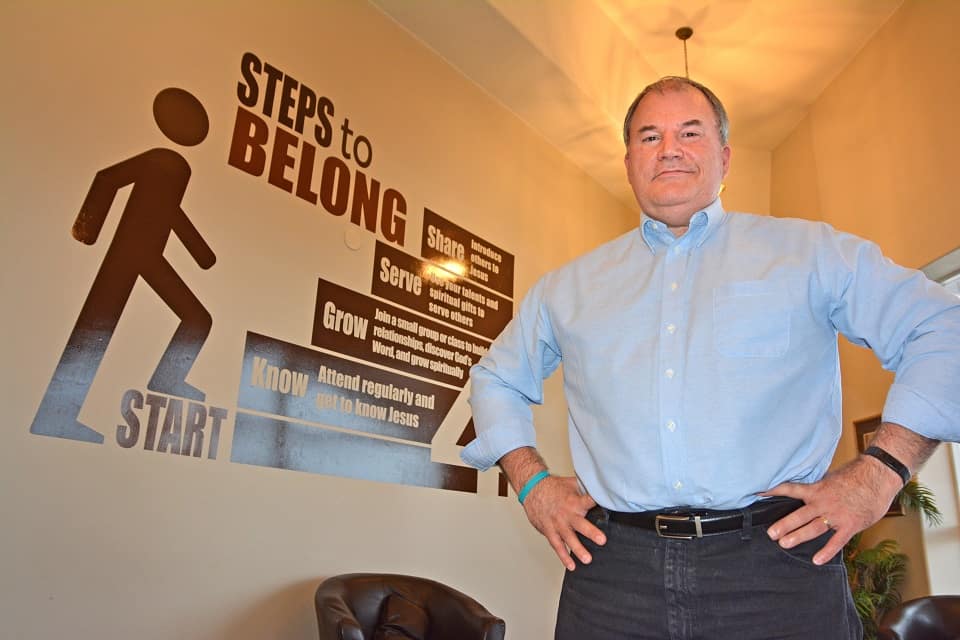 A powerful Bible college professor and the 1995 Billy Graham Toronto Crusade were all the inspiration Bert McCutcheon needed to say yes to participating in the Billy Graham Evangelistic Association's Quinte Celebration of Hope with Will Graham.
While at a Bible college in New Brunswick, Bert—now pastor of Roblin Wesleyan Church north of Napanee, ON—was profoundly affected by the vigorous teaching of Professor Joseph Kanzlemar. That the professor became a Christian at a 1951 Billy Graham Crusade also had an impact.
Fast forward to Toronto in 1995, when Bert (then a youth pastor) took a group to the Billy Graham Crusade at SkyDome (now Rogers Centre).
"The crowds were incredible," he said. "We were high up in the stadium, but I remember some of our group walking all the way down to the floor to make faith commitments."
Bert attended some of the first organizing events for the Quinte Celebration of Hope. He was also among the more than 650 people, from over 50 churches and Christian organizations, who squeezed into a Belleville church in March for the Celebration's official launch.
"I had some of our people there and they had nothing but great things to say," Bert said while relaxing in his church office. "I know the importance of momentum building. The sooner people hear about events like this themselves, then pastors aren't worn out trying to crank up interest."
Noting BGEA of Canada "has a reputation that carries weight," Bert said "we can't sit on the doorstep of significant events like the Celebration and let them go by. The sooner we get engaged and catch the vision, the more we'll see this region benefit."
The Quinte region includes the busy Highway 401 connecting with Toronto "and it's a funnel for drug problems and a great number of marital issues," Bert said. "We also have homelessness problems. There are between 25 and 50 people homeless just in Napanee [which has a population of 16,000]."
Bert believes the Celebration of Hope can provide an antidote for the hurting people behind all these problems—especially as churches let go of denominational barriers and work together for the Kingdom.
"Having so many people at the Celebration launch gives us some traction and speaks about the church's buy-in," he says. "It's a big deal for our area to have this unity and tackle something of this magnitude."
Do you know people in the Quinte region (including Trenton, Brighton, Napanee, Belleville, Carrying Place, Stirling, Picton, and Deseronto)?
Please point them to CelebrationOfHope.ca and encourage them and their churches to participate.  Lives are waiting to be transformed by Jesus Christ, because "Whoever follows me will not walk in darkness, but will have the light of life" (John 8:12, ESV).
Give To Festivals and Celebrations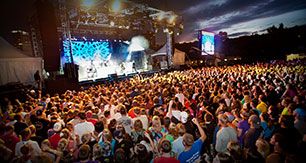 Your support will help us proclaim the Gospel of hope in Jesus through our Festival and Celebration evangelism events, which feature inspiring music from well-known Christian artists, powerful stories of transformation and Gospel messages by Franklin and Will Graham.