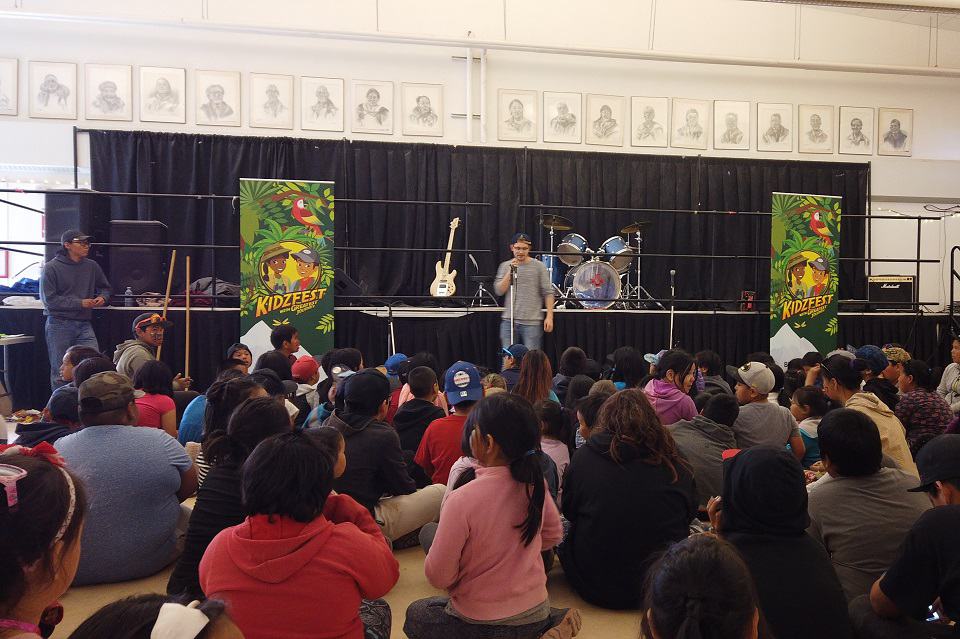 Jeannie Tapatai is thanking God she was wrong.
Jeannie, a Christian volunteer who lives in the remote Nunavut community of Baker Lake, wasn't confident that KidzFest, a three-day children's outreach event, would be a success.
"I thought the numbers would be low because people [mostly Inuit] would be at their summer camps or out fishing," said Jeannie.
However, an average of 140 children—more than 25 per cent of the town's youth — plus parents, showed up each day at Qamanittuaq Recreation Centre to participate in KidzFest. It's a key part of the Baker Lake Celebration of Hope with Will Graham.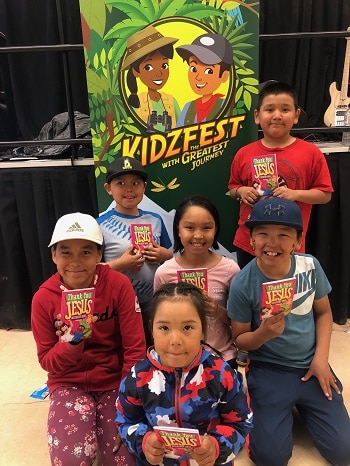 KidzFest provides a way for children to have fun while hearing and responding to a Gospel presentation designed especially for them.
The three days of KidzFest included childrens activities such as face painting, crafts, games, and learning and singing worship songs. Each day ended with Bible-based life lessons and Gospel-focused messages.
"When it was time for the kids to leave each day, so many were disappointed," said BGEAC Project Manager Chris King, who oversaw KidzFest. "Some would stay behind and help us clean up."
At the end of day three, Chris and his team (including Jeannie) told the children how much they are valued in the eyes of God. The team invited the children (and parents in attendance) to commit their lives to God's Son.
The reaction was stunning.
"We couldn't even count all the kids, there were so many hands raised," said Chris. "I'd estimate over 60 per cent responded and prayed the salvation prayer. Our team was thanking God for all He did."
Those raised hands made a big impact on Jeannie too. It's left her excited for what God will do in the entire Baker Lake community.
"When you plant a seed (of faith in Jesus Christ) in a child, they're sure to share their story with their parents," she pointed out. It's our prayer that those parents will attend the Celebration's culminating event, two days of outreach Oct. 26–27 featuring music, testimonies, and Will Graham's Gospel messages.
You are a vital part of sharing the Good News with people in Canada's Arctic: "The wages of sin is death, but the free gift of God is eternal life in Christ Jesus our Lord" (Romans 6:23, ESV).
Will you continue to pray and give so that many more may hear?
Give To Festivals and Celebrations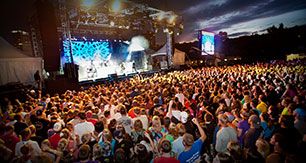 Your support will help us proclaim the Gospel of hope in Jesus through our Festival and Celebration evangelism events, which feature inspiring music from well-known Christian artists, powerful stories of transformation and Gospel messages by Franklin and Will Graham.