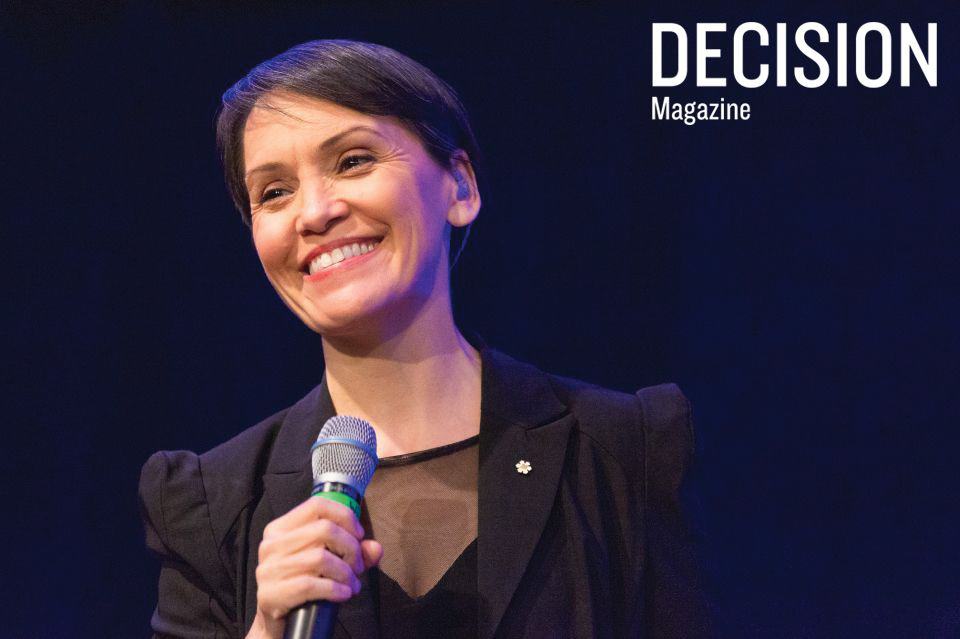 Award-winning English and Inuit singer/songwriter Susan Aglukark is applauding the Billy Graham Evangelistic Association of Canada (BGEAC) and its donors for sharing the hope of the Gospel in the Canadian Arctic.
Aglukark, who has been nominated for five Juno Awards and won three, was one of several Christian musicians who performed and shared their testimonies during the Celebration of Hope with Will Graham in Rankin Inlet, Nunavut, last October.
The outreach event, on the northwestern shore of Hudson Bay on Oct. 27-28, attracted about 335 people each night to the hamlet's high school gym. More than 185 people responded by making faith commitments to Christ.
BGEAC is making plans to return to Nunavut this year with a Celebration of Hope in Baker Lake and that excites Aglukark, who also performed during the 1995 Billy Graham Crusade in Toronto.
Subscribe to Decision
Get your own subscription, or renewal, or bless someone by giving Decision Magazine as a gift.
SUBSCRIBE NOW
"The message that the Billy Graham Association is bringing to the North—a Celebration of Hope—is the best message you can bring," the 51-year-old musician said in an interview in Rankin Inlet. "This is the best thing we can do right now—reawaken hope in our souls and in the spirits of our people here."
Aglukark says BGEAC's insistence on working with a wide variety of Christian denominations is also appealing.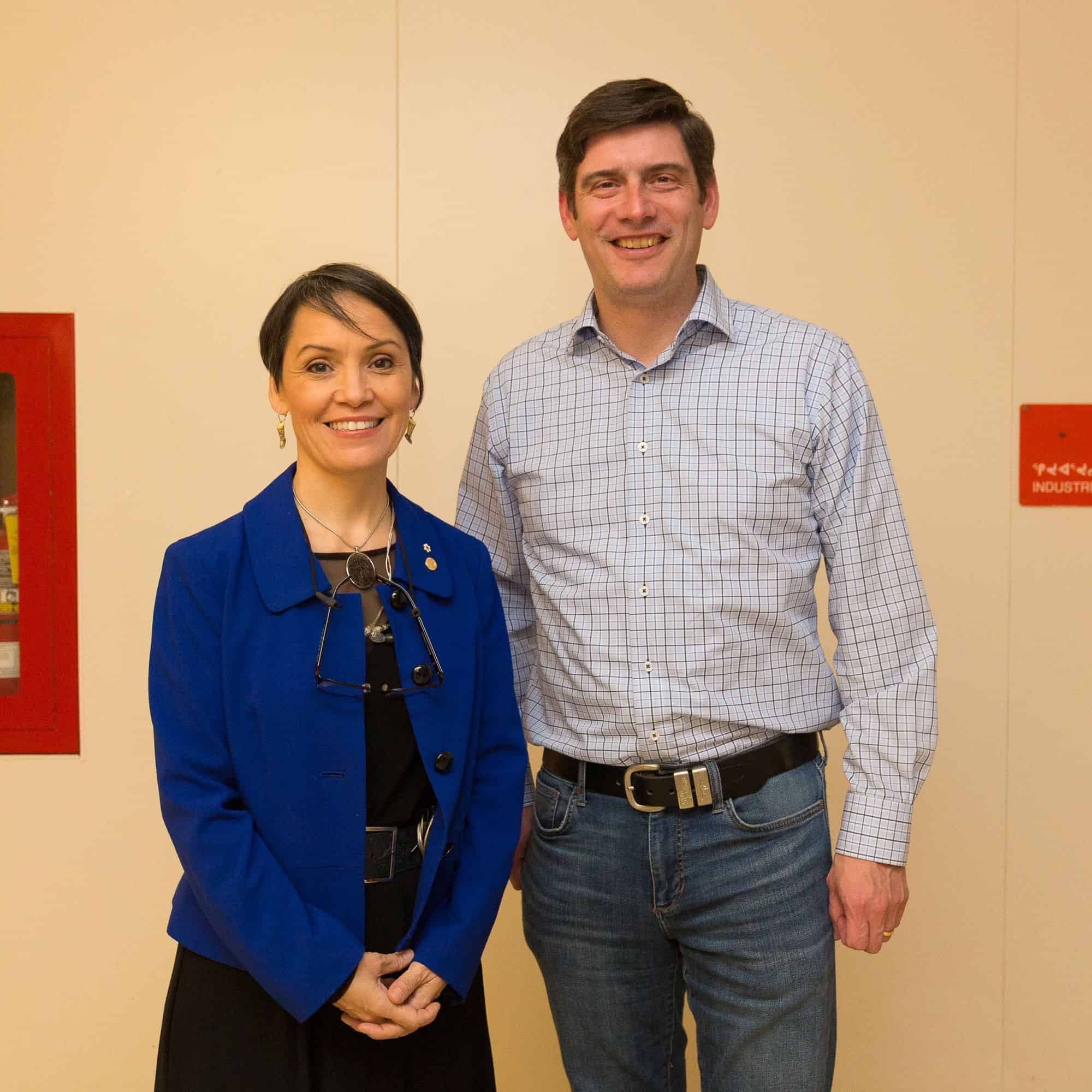 "There is a lot of division in our communities, and we [as Christians] have so much work to do that we can't afford to be fighting amongst ourselves," she says.
Aglukark noted that many Inuit settlements have alarmingly high rates of alcoholism, drug abuse, and suicide. Much of it is a tragic legacy of Canada's residential school system that took children from their parents and tried to erase their indigenous language and culture.
She never attended a residential school, but is an indirect victim. She was sexually assaulted as a child by an Inuit man who says he was sexually assaulted while in residential schools.
The man was charged, convicted and jailed for his assaults on Aglukark and others. But the incident plagued Aglukark and eventually led her—the daughter of a pastor whose faith was encouraged by Billy Graham radio broadcasts—to abandon the North.
She moved to Ottawa, accepted a federal government job doing linguistics work, and took night school classes to get her pilot's license.
It was while in Ottawa that some people in the Canadian music industry learned Aglukark used to join with her siblings in singing worship songs in their father's church and at other Christian gatherings in the North.
The industry veterans listened to her voice, and that led to a recording and video on the Much Music cable channel, then to semi-regular air play on CBC Radio's northern network.
Aglukark released her first album—This Child—in 1995, and the song "O Siem" rose to the top of the Canadian music charts. Since then, there have been seven more albums, and the three Junos.
During the first five years of her musical career, Aglukark says she was constantly fearful.
"I grew up here, in small-town Nunavut, and that whole world—the white man's world—was foreign to me. Every way of thinking, every way of being, every way of belonging—everything was new to me."
It was the Christian faith of her childhood that helped to keep Aglukark going. When she was 11 and living in the remote Inuit community of Arviat, the Holy Spirit came to her as a warm but blinding light.
"From there on, I've always carried that with me," she says. "When I've hit rock bottom, that's the moment [I say], 'okay, wait. God is in control. That's what I go back to in my moments—and there are many—of fear."
When she performed at the Celebration of Hope in Rankin Inlet, and helped to introduce Will Graham, Aglukark wanted her mostly Inuit audience to know that God can heal all wounds, and give His followers the strength to lead new lives if they will earnestly try.
"I made that choice [to trust in Jesus] when I was 11, and without that in my life, I wouldn't be healed enough from that pedophile; I wouldn't have been able to live the life I've been living," she says.
"So what I hope—because many in our audience [in Rankin Inlet] are victims—what I hope is that they leave here believing . . . it's not enough to just accept Christ into your heart. Now you have to live it."
"Living it" is a message Aglukark is regularly sharing with some of the children and teens in Rankin Inlet. She has formed the non-profit Arctic Rose Foundation to address poverty, malnutrition, illiteracy, and abuse in Arctic communities. Aglukark is visiting Rankin Inlet each month, and training her staff to use art therapy to help young girls overcome personal challenges.
The after-school sessions are "an outlet to deal with some of the things they [the girls] come here with," she says. "It's not therapy per se, but it's teaching them the basics about managing crises and managing bullying and some of the things they bring here with them."
Aglukark says the Celebration of Hope in Rankin Inlet gave her an opportunity to tell people to "accept the gifts God is offering you, and then live that life. Make those changes. Heal yourself with practice, with your church, with the leaders in your life. Without that, we don't get to that point where we can go back to [being] that healed person. That's what I want them to understand."
—
Please visit CelebrationOfHope.ca to see more photos and read more stories about what God did at the Rankin Inlet Celebration of Hope. We have launched Celebration ministries this year in the Nunavut community of Baker Lake and in the Quinte region of southern Ontario. You can join us in these vital outreach initiatives through your donations and prayers.
>> Read more from Decision Magazine
Give To Celebration with Will Graham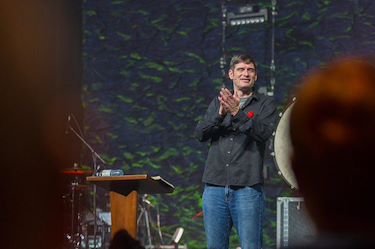 A Celebration with Will Graham is about proclaiming the Gospel of hope in Jesus Christ and equipping others to do the same. Your gift will enable us to partner with churches and believers in Canadian cities so that together we can proclaim the Gospel.