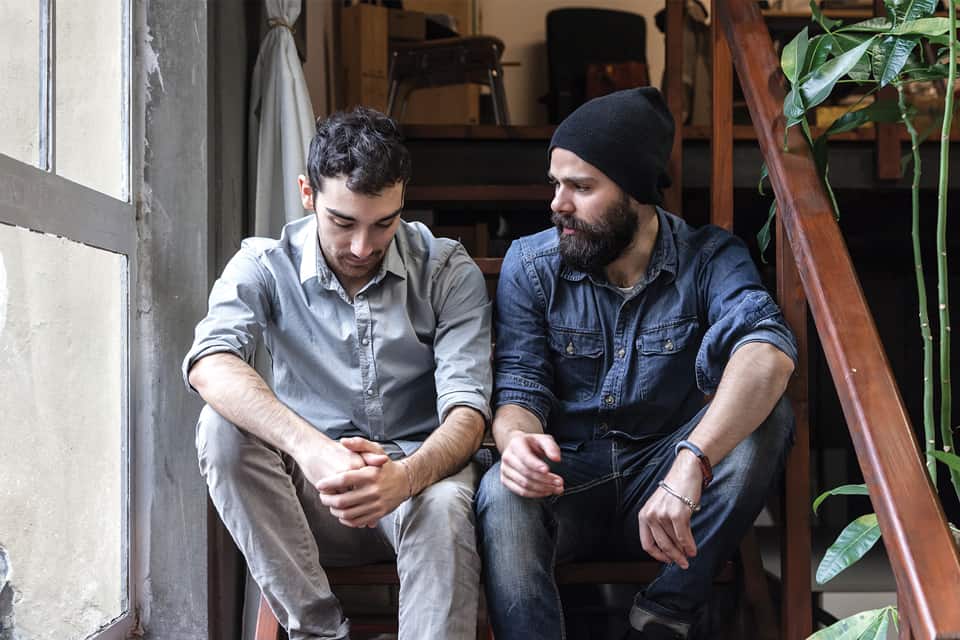 "God is our refuge and strength, a very present help in trouble."
—Psalm 46:1, NKJV
We all face storms in life. People go through stress and heartache with the death of a loved one, natural disasters, divorce, illness, job loss, or other traumatic experiences. When someone is hurting, it is common to hear Christian friends say things that are heartfelt and meant to comfort—but in reality fail to help and in some cases can even add hurt. One of the best things we can do is simply have a ministry of  presence: ask good questions, listen well, pray, and always be prepared to compassionately share the Gospel. (See 1 Peter 3:15.)
WHAT NOT TO SAY:
"I know how you feel."
People in the midst of grief feel that no one could possibly know the depth of their unique pain. You offer comfort when your words acknowledge that.
SAY INSTEAD:
"I cannot imagine how difficult this is for you."
WHAT NOT TO SAY:
"Are you doing OK?" or "How are you doing?"
These common conversational questions may suggest you aren't asking for a real answer. A slight rewording can make a big difference.
SAY INSTEAD:
"How are you holding up?"
OTHER THINGS NOT TO SAY:
"You'll feel better before you know it."
"You'll get through it."
"I'm sure it would never happen again."
"Don't cry." (or "Be strong for your family.")
"Be happy for what you have left."
"God must have needed him/her in heaven."
"Thank God you have other children."
"The Lord gives and the Lord takes away."
"Don't let it rob you of your joy."
Any personal stories that compare this grief or loss to some other grief or loss.
Anything that tells the person how to feel. Instead, respond to how he/she is feeling.
OTHER THINGS TO SAY INSTEAD:
"Where were you when it happened?"
Use open questions. ("What was it like?")
"May I take a moment to pray for you?"
If a family has lost a loved one, talk openly with them about him/her; share memories.
Freely speak the name of the one who has died.
Offer Bible verses about God's presence and love: "I am with you always." —Matthew 28:20, NKJV
OTHER VERSES:
Psalm 9:9–10; 2 Corinthians 12:9; 1 Corinthians 15:54; John 14:27; Isaiah 33:2
OTHER TIPS:
Be willing to listen.
Be comfortable with silence.
Avoid distractions.
Demonstrate God's compassion.
Help with next steps.
Always be prepared to share God's hope.
Take our Sharing Hope in Crisis training.
Grieving people often believe everyone else forgets their loss after a few weeks—and friends may believe it causes hurt to keep mentioning the situation or lost loved one. Help by showing you remember, even long after.
---
This information is part of the Sharing Hope in Crisis course we provide to Billy Graham Rapid Response Team volunteers as part of their training. To learn more about the course, and how it will prepare you to help meet the emotional needs of your neighbors, co-workers, and friends when they are suffering, please visit BillyGraham.ca/RRT.
Give To Rapid Response Team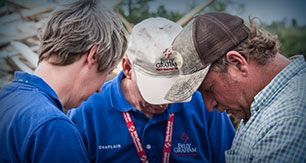 Your gift will provide for the training and deployment of our Rapid Response Team chaplains, who are deployed when natural or man made disasters strike in Canada and abroad. RRT chaplains serve and support hurting people affected by crisis, and share the message of hope found in Jesus.