Welcome to The Greatest Journey
Welcome to this exciting discipleship program! This material has been designed to equip the children in your care for the greatest adventure of all: to live boldly as faithful followers of Jesus Christ.
The Greatest Journey, from the Billy Graham Evangelistic Association, is an exciting 12-lesson Bible study for children ages 6-10 years old that follows the adventures of it's two main characters Jacob and Jordan.  It was adapted from curriculum used by Samaritan's Purse through Operation Christmas Child that has effectively been used to win children to Christ all over the world.
Encourage Children in Their Faith
"I really liked the content. The Greatest Journey covered the basics from the beginning, so kids could understand how the Gospel is part of God's redemptive plan. That was huge."

– Sunday School teacher Claudia Maier, Mission Baptist Church, Hamilton ON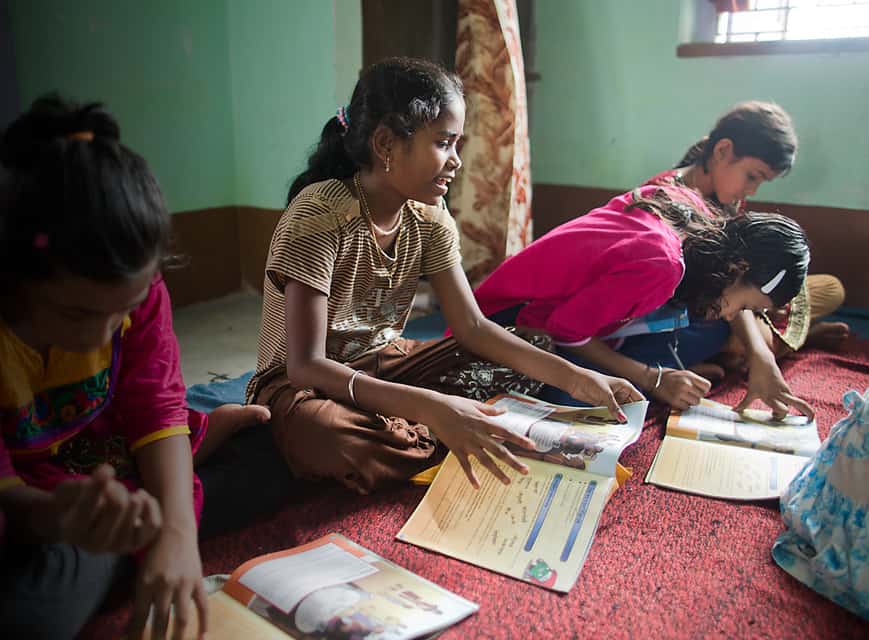 Want to help equip children to grow in their relationship with Christ? Helping young Christians to grow in their faith and share it with others is vitally important.
Make a donation to provide youth ministry resources so children and youth can become followers of Jesus, and equipped to share their faith with others.
Get Started Now!
Each student set comes with 3 books that will take them through a 12 lesson Biblical journey. Each lesson contains creative illustrations, practical principles of the faith, and activities your students will love.
Below are several different products being offered to get you started on The Greatest Journey.
Call us at 1-800-293-3717 to place your order. These courses are offered at no charge (with the exception of shipping).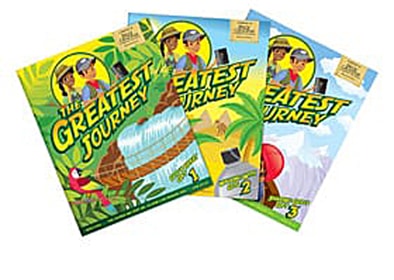 Student Set
1 Student Set (3 books / 12 lessons)
For home use, homeschool, self-guided study, or use for additional students in your classroom.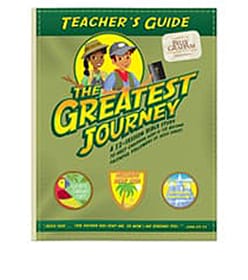 Teacher's Guide
1 Teacher's Guide (for use with all 12 lessons)
Helpful resources and lesson guides for use in large groups, small groups, evangelistic outreaches, V.B.S., backyard clubs, and more! Full of activities and challenges that come alive in your classroom!