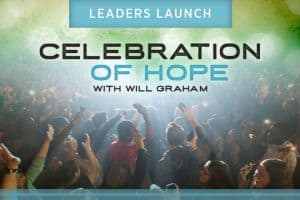 We invite you and your pastoral team, along with key leaders from each area of ministry in your church, to join with other Avalon area pastors and church leaders for breakfast on the morning of Saturday, February 10 to learn how you and your church can be a part of a massive effort to reach people of all ages for Christ through the Celebration of Hope journey.
Special Guest: Kevin Cavanaugh, Lead Pastor at Cedar Grove Church in Surrey, BC
Date: Saturday, February 10, 2018
Location: Capital Hotel, 208 Kenmount Rd., St. John's
Time: 9:00 a.m.
---
Online registration has closed.
Please call our office at 709-351-1842 to inquire about attending this event.
---
"Truly amazing and wonderful acts of God."
Join us as special guest speaker, Pastor Kevin Cavanaugh, Lead Pastor of Cedar Grove Church in Surrey, BC, shares what he and his congregation experienced through a Billy Graham Evangelistic Association ministry in Vancouver.
"I personally watched, witnessed, and experienced many, many, truly amazing and wonderful acts of God right before my eyes," Cavanaugh shares. "I saw people quite literally running to commit their lives to Jesus Christ, often with much joy on their face."
About the Celebration of Hope
"Telling someone else the Good News of Jesus Christ is one of the greatest privileges I know, for when others hear and believe the Gospel, their lives are changed forever. It's also one of our greatest responsibilities." -Will Graham
The Celebration of Hope will culminate with a multi-day evangelistic outreach and concert event November 2-4, 2018. The Celebration will feature a children's event, Christian musicians and other artists, dynamic video testimonies, and Gospel presentations by Will Graham, who will invite attendees to commit their lives to Christ.
Our heart's desire at the Billy Graham Evangelistic Association of Canada is to work with churches and the Christian community. We know the Celebration of Hope's success hinges on prayer and the involvement of churches, children's & youth ministries, Christian business representatives, and leaders with a passion to see people come to Christ and grow in their relationship with Him.
Please join with us to learn how involving your congregation in this journey can reach the entire region with the Gospel of hope.
Pray with us that we will see a mighty move of God during the 2018 Avalon Celebration of Hope!
Celebration of Hope is a ministry of the Billy Graham Evangelistic Association. Our mission is to proclaim the Gospel of the Lord Jesus Christ to all we can by every effective means available to us, and equipping others to do the same.
Learn more about the Celebration of Hope with Will Graham.
Join in the conversation using the hashtag #AvalonCelebration on social media.
Please email us if you have any questions or concerns.