Welcome
The Billy Graham Rapid Response Team (RRT) is pleased to support the Canadian law enforcement community by addressing the unique emotional & spiritual needs of law enforcement officers and their families.
"He guards the paths of the just and protects those who are faithful to him." Proverbs 2:8 
Canadian Law Enforcement Seminar
September 29, 2018
In appreciation of your devotion to protect and serve others, the Billy Graham Rapid Response Team invites you—and your spouse—to the Canadian Law Enforcement Seminar. Come be encouraged by speakers who will discuss the unique issues faced by officers' families and share insights from God's Word.
Date: Saturday, September 29, 2018
Time: 9:00 A.M. – 4:00 P.M.
Cost: $50/individual
Location: Billy Graham Evangelistic Association of Canada
20 Hopewell Way NE, Calgary, AB T3J 5H5 [Google Maps]
Deadline to register: September 23, midnight
If you require accommodations:
The Sandman Hotel is offering a group seminar rate for those who are registered. Rooms must be booked by September 14th to receive this rate. Please email info@bgea.ca to receive the group booking code.
2018 Seminar Guests

Speaker: Michael J. McSellers
Michael has served as a United States Marine Corps veteran and as a law enforcement officer for over 14 years. He served for over 13 years as a Field Training Officer and a member of the Honor Guard. Michael has also served over three years as a chaplain and been a coordinator and speaker at the annual Rise Christian Police Conference. Michael is the host of a podcast titled Faith on the Force and he is on the Advisory Board of Blue Help, a nonprofit organization that brings awareness to Post Traumatic Stress Disorder (PTSD) and suicide in law enforcement while providing assistance to families affected by law enforcement suicide. In 2017, Michael released a video bringing awareness about PTSD and its effects on law enforcement, and he has been interviewed on numerous occasions by Christian radio stations and the local news media about law enforcement issues and his faith. Michael has received numerous awards in his law enforcement career, including the 2015 Governor's Award for Public Service in Volunteerism and Service. He is currently serving in the Northern Virginia area, where he and his wife of seventeen years, LaKeta, have two children, Jaylen and Jovan.

Speaker: Chris Hunter
Chris has spent the majority of his career working as a front-line police officer, and he is currently working in Edmonton. Chris is also a member of the EPS Peer Support or Critical Incident Stress Management Team (CISM), as well as an instructor for the Road to Mental Readiness (R2MR) and the Applied Suicide Intervention Skills Training (ASIST) course.  As an ASIST trainer, Chris has taught the majority of his courses to first responders and has travelled as far as Rankin Inlet, Nunavut to deliver a workshop.  Chris is also a member of the Fellowship of Christian Peace Officers (FCPO) where he serves as their Secretary on the board of the Edmonton Chapter. Chris and his wife Kara have been married for fourteen years and have four children, Noah, Jordan, William, and Kaleigh.  They are members of West Edmonton Christian Assembly (WECA) where they serve through the Alpha course, Children's Ministry, and Prayer Ministry. In his spare time, Chris coaches his kids in basketball, soccer, and baseball, and can be found camping in the mountains during the summer months. In his spare, spare time, Chris is also working toward a Theology degree from Vanguard College.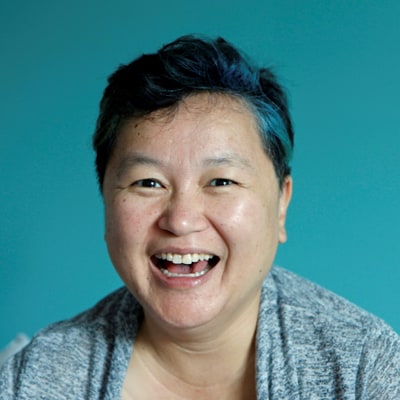 Speaker: Meyen Hertzsprung
Meyen Hertzsprung received her doctorate in clinical psychology from the University of Calgary, and has worked as a staff psychologist at the FMC Addiction Centre and at Calgary's Operational Stress Injury (OSI) Clinic. Since 2012, Meyen has been in full-time private practice, specializing in addiction and trauma work for both individuals and couples. During her career, she has offered many training consultations, lectures, and workshops for Alberta Health Services and the University of Calgary. While working with RCMP members and Canadian Forces veterans at the OSI Clinic, Meyen became familiar with the strengths and challenges of work and life in law enforcement. Her work has enabled her to examine how cultural factors can reinforce and/or compromise intimate and confiding relationships. Meyen has been married for more than 30 years, and is a mother of three and grandmother of five. She is a member of Calgary Chinese Baptist Church, where her husband is the pastor, and serves in several roles there. Among Meyen's roles are helping to plan and lead congregational worship, including playing bass guitar.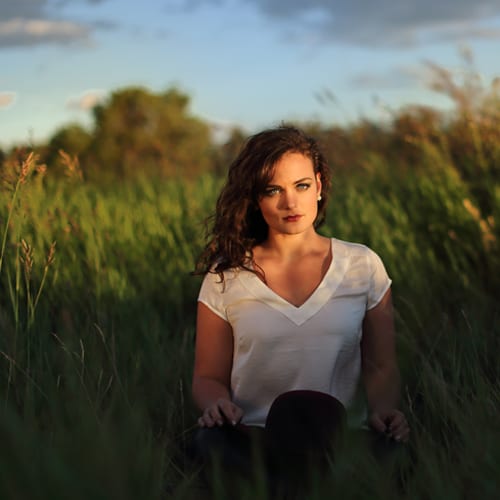 Worship Leader: Celeste Aviles
After growing up in a musical home, Celeste began leading worship in her early teen years. Over the past 10 years she has served at various churches across Calgary in staff and volunteer leadership positions and regularly serves as a guest worship leader for retreats and events. She successfully completed Bethel Music's School of Worship in 2015 and enjoys mentoring young adults in their worship leading and vocal skills and currently calls The Exchange Church her home community. Celeste is passionate about creating an atmosphere that combines theological integrity and spiritual freedom and allows for a congregation to meet face to face with their Heavenly Father.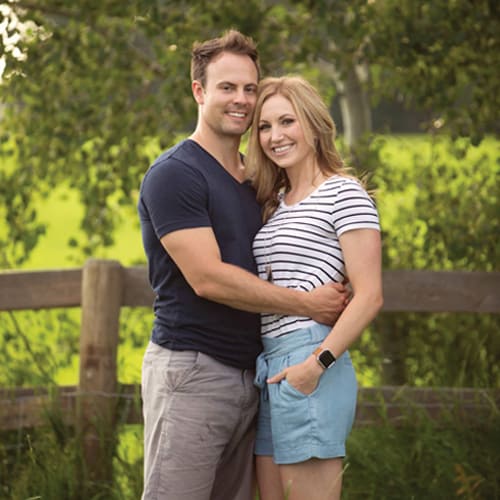 Testimony: Nathan and Karalee Fehr
Nathan joined the RCMP 10 years ago and spent the early part of his career in northern Alberta. He transferred to Calgary where he spent a short time with Calgary CFSEU and is currently posted in Airdrie, working in a General Duty capacity. Years of deflecting and burying emotions, and engaging in destructive behaviors placed Nathan and Karalee's marriage in crisis. The National Law Enforcement retreat in North Carolina was a turning point. God started working in Nathan and Karalee's lives and relationship, bringing destructive behaviors into the light and redeeming their relationship with Christ and each other.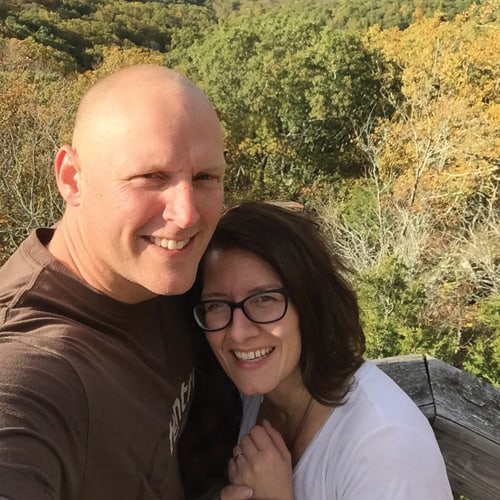 Testimony: Rob and Kirsti Luz
A 10-year veteran of the RCMP, Rob Luz was diagnosed with Post Traumatic Stress Disorder (PTSD) and Major Depressive Disorder after years of exposure to trauma, including an officer involved shooting. Rob and Kirsti want to share their testimony of faith, redemption, and healing so they can help others identify and persevere through the range of critical issues that law enforcement officers and their families face.