Rapid Response Team
Rapid Response Team chaplains are specially trained volunteers who respond to community-wide disasters or personal crises, serving as the hands and feet of Jesus to those who are struggling in the midst of difficult situations. These chaplains come along side to minister to the emotional and spiritual needs of hurting people. They encourage and pray with people in distress, including victims and first-responders.
In 2019, the RRT responded to the tragic shootings in British Columbia and three natural disasters in Canada. Flooding once again devastated New Brunswick as well as the Ottawa-Gatineau region in the spring. The RRT was deployed to bring spiritual support to flood victims.
This fall, RRT chaplains responded in PEI to bring spiritual support to victims of Hurricane Dorian.
On Giving Tuesday, equip chaplains to bring light into the darkness of disasters.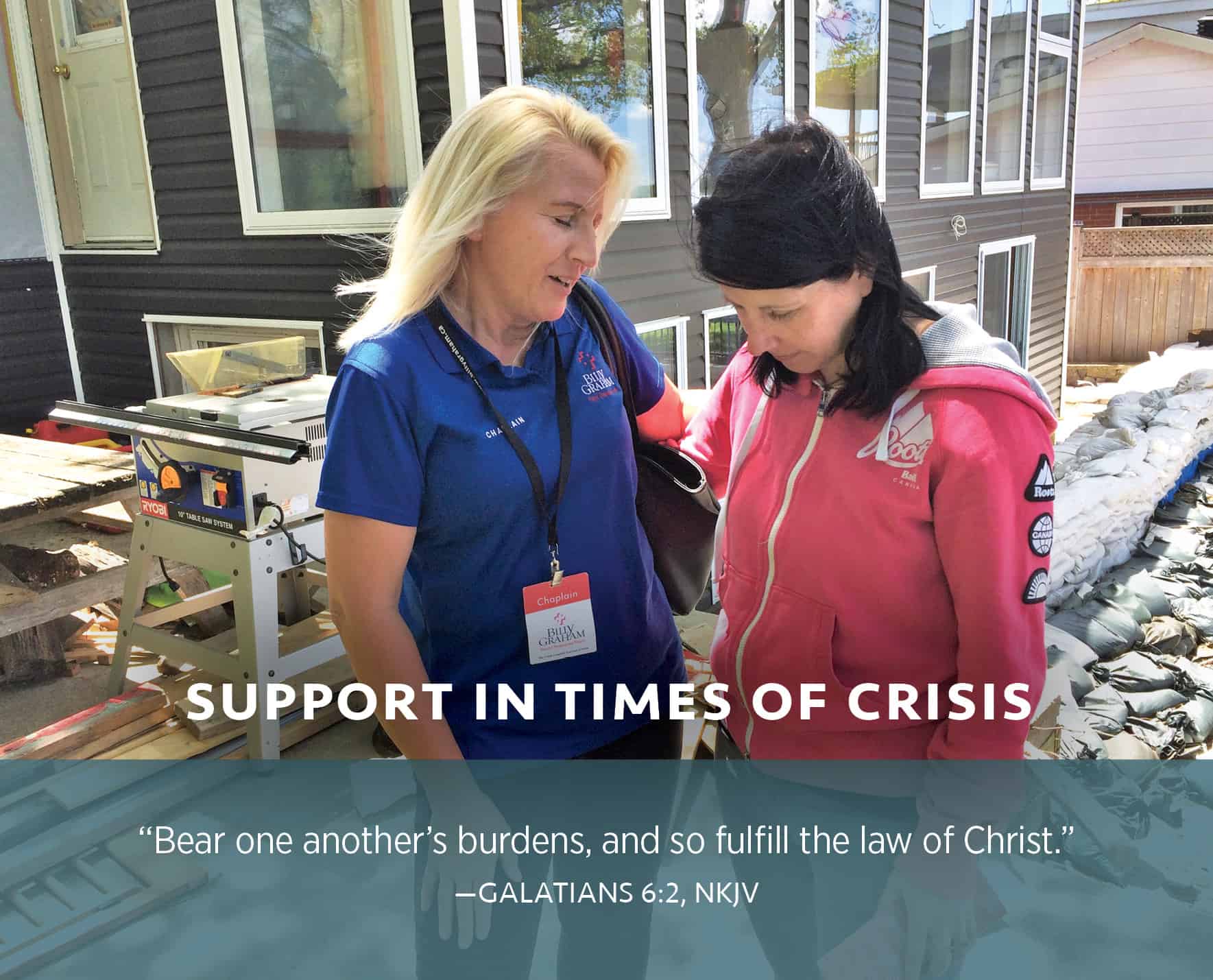 Support in times of crisis
Come alongside families struggling through crises or disasters by partnering with Billy Graham Rapid Response Team chaplains.
$25 – help equip and deploy a chaplain.
$135 – equip and deploy a chaplain for one day.

---
Internet Evangelism
Each day, millions turn to the Internet for answers to their spiritual questions. They're looking for truth, for something to fill the emptiness within. They ask questions like: 'Am I loved?' 'Is there a God?' 'What's my purpose in life?'
Through the Billy Graham Evangelistic Association's Internet Evangelism outreach, we are directing them to real hope through compelling, interactive Gospel presentations that address their concerns. Visitors are then invited to surrender their lives to Jesus Christ.
Millions of people have visited PeaceWithGod.net, an interactive site that explains the Gospel in simple terms. Over 14 million people worldwide have indicated decisions for Christ—some for the first time, some rededicating their lives to Him.
On Giving Tuesday, invest in eternity and help share the Gospel around the globe.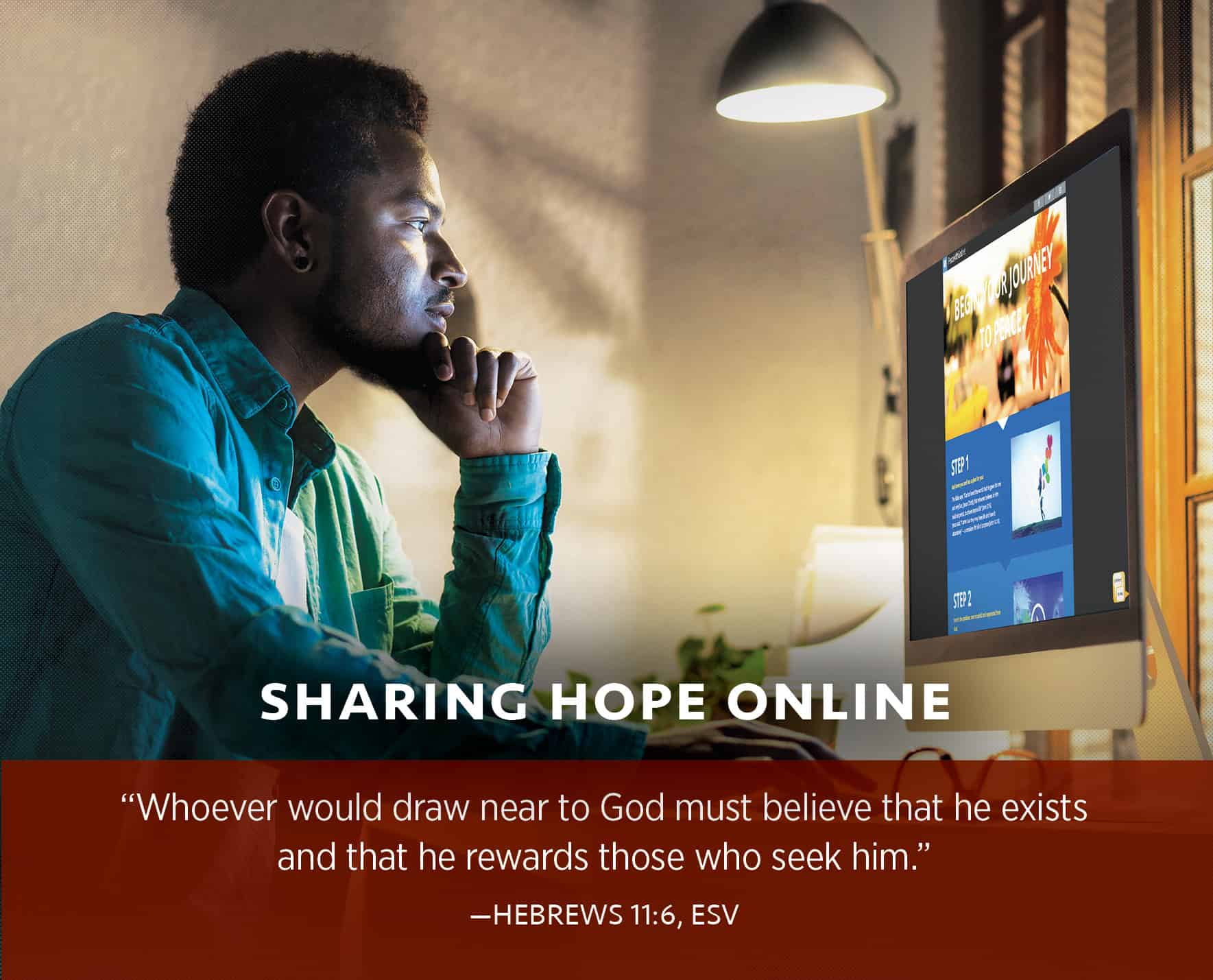 Sharing hope online
Provide hope to hurting people searching the internet for answers to life's biggest questions. Through the Search for Jesus website (PeaceWithGod.net), you can share the Gospel, answer questions, and encourage people to follow Jesus.
$60 – help five people make a life-changing commitment to Jesus.