Canadian Law Enforcement Retreat
October 30-31, 2022
"He guards the paths of the just and protects those who are faithful to Him." Proverbs 2:8 
In appreciation for your service, the Billy Graham Rapid Response Team invites you—and your spouse—to the Canadian Law Enforcement Retreat. Come and be encouraged by expert speakers who will discuss challenges faced by officers' families, share Biblical insights, and offer valuable instruction on surviving and thriving in the law enforcement world.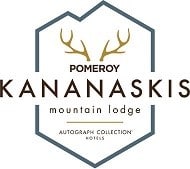 When: October 30 – 31, 2022
Where: Pomeroy Kananaskis Mountain Lodge
Cost: $200/individual, $225/couple (includes lodging and meals)
Note: Registration is now closed for the Canadian Law Enforcement Seminar in Pomeroy Kananaskis Mountain Lodge on October 30-31, 2022.
No refunds will be processed for cancellations less than two weeks before the event.
Speakers
Naomi Paget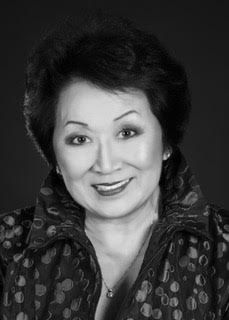 Dr. Naomi Paget BCC is a Crisis Interventionist and Chaplain. Her work in critical events and disasters has officially spanned 56 years with the SBC, Red Cross, FBI, BGR, ICISF, National VOAD and other humanitarian relief agencies. Instructor, curriculum writer, awarded Fellowship in American Association of Experts in Traumatic Stress, awarded Fellowship in the National Academy of Crisis Management, she is a published author and ICISF Approved Instructor and K-LOVE CRC Instructor for many crisis and trauma courses, consulting for several national and international organizations. Her disaster and crisis recognition include the Joel Phillips SBC DR, Robert Dixon SBC DR, Lifetime Achievement Award from ICISF and Oklahoma Baptists, Golden Gate Baptist Theological Seminary's President's Award, and Distinguished Alumni from Gateway Seminary. She is an adjunct professor for Masters and Doctoral students at Gate Seminary, Denver Seminary, and Crown College.
---
Denzil and Kim Morey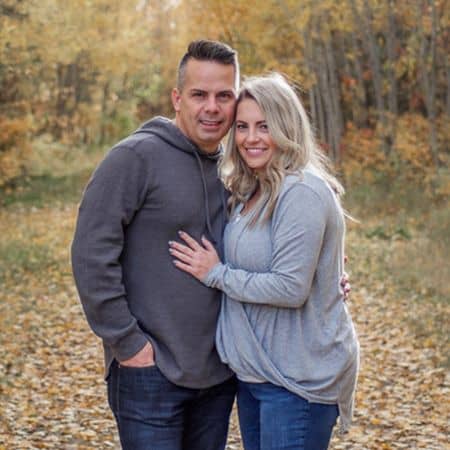 Denzil & Kim were married in June 2004, and they now have 3 boys – ages 13, 8 & 6.
Kim works full time as a probono domestic engineer (stay-at-home mom). She has been not only the primary caregiver for their children, but Denzil's biggest support and best encouragement. Kim is now starting to study/train as an Educational Assistant as she launches a new career path.
Denzil has been a police officer with the RCMP (in Alberta) since 2011. He served as a frontline officer for 8.5 years, and then transferred to a General Investigation & Serious Crime Section, where he has been working since July 2019.
Before training to become a police officer, Denzil earned a Bachelor of Theology Degree from Master's College & Seminary, and spent 8 years as an ordained pastor with the Pentecostal Assemblies of Canada. Whether pastoring or policing, both Denzil & Kim have together maintained a compassion for people and their unique journeys. Their focus is to serve well, and to be salt & light to anyone in their sphere of influence. They also love the opportunity to share with couples anything from their own marriage experience that might bring help, hope or new perspective.
---
Bruce and Sheryl Ewanysyhn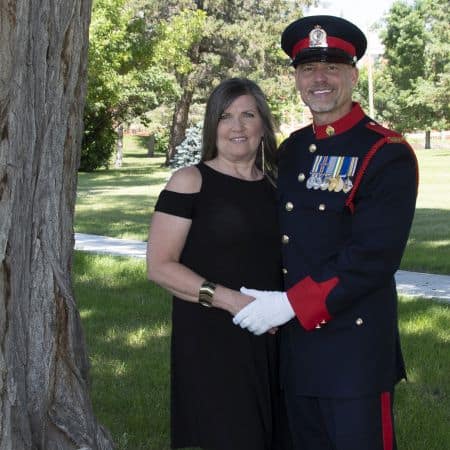 Bruce is employed as a police officer with the Brandon Police Service in his 32nd year of service, currently working as a Specialist in the Forensic Identification Unit, a Casual Instructor for the Police Studies Program at the Assiniboine Community College, and serves as a volunteer police chaplain since 2015. In 2005, three months after being the lead forensic investigator in a brutal double homicide investigation, Bruce's first marriage collapsed. After struggling through the proceeding two years, on a sunny afternoon of 07-07-07, Bruce surrendered his life and dedicated his heart to serving Jesus Christ. A hate-filled stony 17-year policing heart was changed in a moment to a fleshly heart of love for God and people – the miracle of being born again.
After ten years of being a single man, the Lord brought Sheryl to Bruce at a tent meeting in Brandon where the two were serving on separate ministry teams. The Lord took them through a process during 2015 resulting in a marriage covenant just shy of one year later. They have seen God's grace and His heart for restoration and each day appreciate that they are stronger together with God at the center of their lives. They desire to live and grow in God's perfect will, which is much more satisfying than His permissive will.
Sheryl has sacrificed much in the past six years including leaving behind her home city of Saskatoon and her grown children and grandchildren in obedience to what the Lord placed upon her heart. Sheryl engaged in full-time employment in Brandon with Samaritan House Ministries where she first began serving on the front lines of a foodbank, meeting Bruce's clientele, and later transitioned to administrative duties at the Training Center. Despite full-time employment, she has been a source of daily encouragement for Bruce who stepped into police chaplaincy in 2015 and has since acquired a Ministry Related Certificate through the Pentecostal Assemblies of Canada, and a Christian Minister Certificate through Ministers Network Canada. Her love, support, and encouragement has taken on its greatest depths in the past year since Bruce was elected to a two-year term as the President of the Canadian Police Chaplain Association (CPCA). In May, Bruce was sworn in as Director of Region 1 of the International Conference of Police Chaplains (ICPC).
While Sheryl feels her strength is in intercession and prayer, she has opportunities to minister alongside Bruce while he serves his peers through chaplaincy and as part of the BPS Employee Wellness Team. Bruce and Sheryl have met and ministered to police officers together, and from the feedback they have received, the combination of a husband and wife team has been heart-touching to Bruce's peers. Bruce & Sheryl serve as a team leading worship for Glory2Glory Ministries which is more about community outreach than a church within four walls. In July 2019, they traveled as a couple on a police mission's trip to Ukraine providing instruction at the 1st Annual Seminar of the Ukrainian Academy of Chaplains for Law Enforcement Agencies. They traveled throughout Southern and Eastern Ukraine along the Red Zone making presentations to police officers at various police headquarters in different regions, meeting with community and church leaders and military officers, meeting with the General of the Ukraine National Police, and participating in church presentations. They continue to stay in touch with police chaplains in the Ukraine through Zoom training and friendships.
When the Lord brought Bruce & Sheryl together, it was clear to both that one of their assignments from the Lord was to minister as a couple to couples having both experienced marital breakups, followed by restoration through the dedication/re-dedication to serving God in all aspects of life.
Bruce & Sheryl enjoy staying active working out, cycling, kayaking, hiking, cross-country skiing, motorcycling, and camping. Through marriage to Sheryl, Bruce has an inheritance of two sons, three daughters, and six grandchildren.
---
Worship Leader
Celeste Zbirun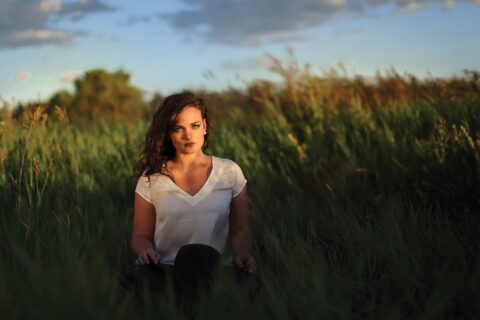 Growing up in a musical family, Celeste Zbirun began leading worship in her early teens in Calgary at North America's largest Christian & Missionary Alliance church.
She has served various churches in Calgary as a volunteer or in a staff role during the past 11 years. Celeste is also a guest worship leader at Christian retreats and other events.
She has completed Bethel Music's Worship School and enjoys helping young adults develop their worship leading and vocal skills.
Celeste calls The Exchange Church her home community. She is passionate about creating an atmosphere that combines theological integrity and spiritual freedom to enable congregations to engage with their Heavenly Father.
---
Join Us!
Come be encouraged by speakers who will discuss the unique issues faced by officers' families and share insights from God's Word. Registration is now closed for the Canadian Law Enforcement Seminar in Pomeroy Kananaskis Mountain Lodge on October 30-31, 2022.
Donate to Law Enforcement Ministry
Help our ministry address the unique emotional and spiritual needs of law enforcement officers and their families, by offering encouragement, fellowship, training, and practical marriage advice.