Canadian Law Enforcement Retreat
October 30-31, 2022
"He guards the paths of the just and protects those who are faithful to Him." Proverbs 2:8 
In appreciation for your service, the Billy Graham Rapid Response Team invites you—and your spouse—to the Canadian Law Enforcement Retreat. Come and be encouraged by expert speakers who will discuss challenges faced by officers' families, share Biblical insights, and offer valuable instruction on surviving and thriving in the law enforcement world.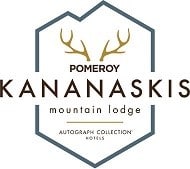 When: October 30 – 31, 2022
Where: Pomeroy Kananaskis Mountain Lodge
Cost: $200/individual, $225/couple (includes lodging and meals)
Check back soon for more information
Donate to Law Enforcement Ministry
Help our ministry address the unique emotional and spiritual needs of law enforcement officers and their families, by offering encouragement, fellowship, training, and practical marriage advice.