Canadian Law Enforcement Retreat
March 26-27, 2023
"He guards the paths of the just and protects those who are faithful to Him." Proverbs 2:8 
In appreciation for your service, the Billy Graham Rapid Response Team invites you—and your spouse—to the Canadian Law Enforcement Retreat. Come and be encouraged by expert speakers who will discuss challenges faced by officers' families, share Biblical insights, and offer valuable instruction on surviving and thriving in the law enforcement world.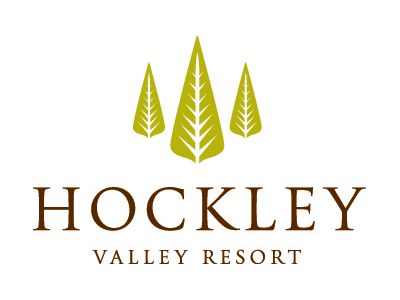 When: March 26 – 27, 2023
Where: Hockley Valley Resort
Cost: $200/individual, $225/couple (includes lodging and meals)
No refunds will be processed for cancellations less than two weeks before the event.
Note: Registration is closed.
Speakers
Dr. Ann Gillies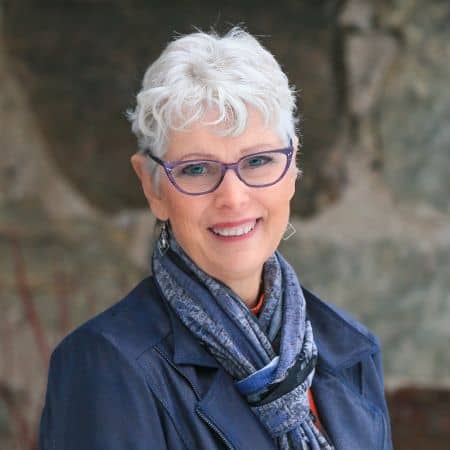 Ann is trained in professional counseling and theology, having retired from private practice after 25 years of clinical counseling with individuals struggling with traumatic stress. Her research is focused in child and adult attachment, trauma, same-sex attraction, gender dysphoria, and the transgender phenomenon.
She is an international speaker, author, and founder of Restoring the Mosaic, a ministry that seeks to educate and inform politicians, community leaders, and pastors across Canada to restore the mosaic of our God-given identity.
Ann served for 15 years as a chaplain coordinator with the Billy Graham Rapid Response Team, leading teams into places of disaster and teaching the ministry's Sharing Hope in Crisis course. She has also taught college courses in areas such as counseling skills, counseling theories, individual counseling, developmental psychology, marriage and family, and divorce and remarriage.
She is married to her wonderful and supportive husband, Bob. They are parents of six children and have 12 grandchildren.
---
Denzil and Kim Morey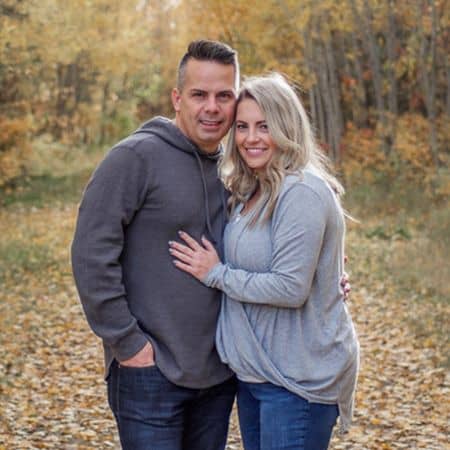 Denzil and Kim were married in June 2004, and they have three boys ages 14, 9, and 7.
Kim works full time as a stay-at-home mom. She has been not only the primary caregiver for their children, but Denzil's biggest support and best encouragement. Kim is now starting to train as an educational assistant.
Denzil has been a police officer with the RCMP in Alberta since 2011. He served as a frontline officer for 8 years and then transferred to a General Investigation and Serious Crime section, where he has been since July 2019.
Before training to become a police officer, Denzil earned a Bachelor of Theology degree from Master's College and Seminary and spent 8 years as an ordained pastor with the Pentecostal Assemblies of Canada.
Whether pastoring or policing, Denzil and Kim have maintained a compassion for people and their journeys. Their focus is to serve well and to be salt and light to anyone in their sphere of influence. They also love the opportunity to share with other couples from their own marriage experience, to bring help, hope, or a new perspective.
---
Bruce and Sheryl Ewanysyhn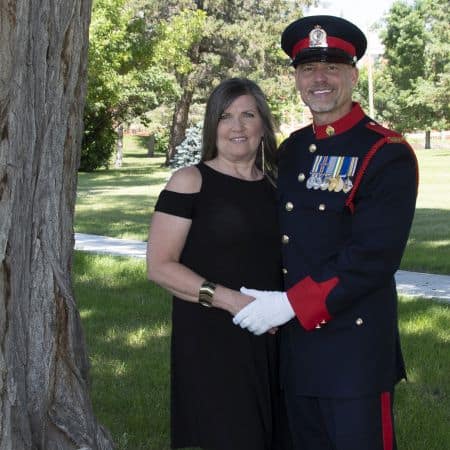 Bruce has been an officer with the Brandon Police Service for 33 years, currently working as a specialist in the Forensic Identification Unit. He also serves as a casual instructor for the Police Studies program at Assiniboine Community College. Bruce has worked as a volunteer police chaplain since 2015.
In 2005, three months after being the lead forensic investigator in a brutal double homicide, Bruce's first marriage collapsed. After struggling through the next two years, Bruce surrendered his life to Jesus Christ.
A hate-filled, 17-year policing heart was changed in a moment to a heart of love for God and people—the miracle of being born again.
After 10 years, Bruce met Sheryl at a tent meeting, and they were married in 2015. Sheryl's love and encouragement have been a great support since Bruce was elected to a two-year term as the president of the Canadian Police Chaplain Association. Last year, Bruce was sworn in as director of Region 1 of the International Conference of Police Chaplains.
Bruce and Sheryl have ministered to police officers together and they lead worship for Glory2Glory Ministries, which is more about community outreach than a church within four walls.
---
Worship Leader
Carla Small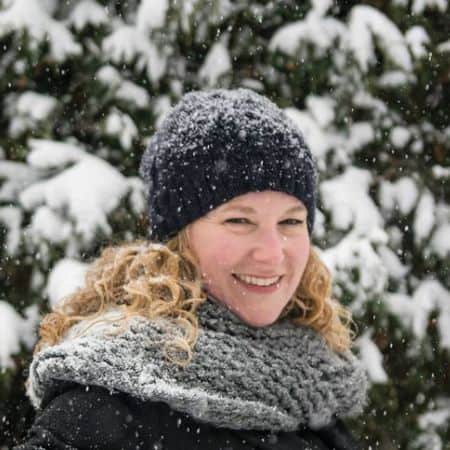 Carla Small has been in pastoral ministry for 22 years. From Englehart to Waterdown, Ontario, Carla has served as worship pastor, outreach pastor, children's pastor, and church planter. Carla serves as creative arts and evangelism director at Mapleview Church in Barrie, Ontario, where she lives with her husband, Jason, and their two teenagers, Grace and Caleb.
---
Join Us!
Come be encouraged by speakers who will discuss the unique issues faced by officers' families and share insights from God's Word. Registration is now open for the Canadian Law Enforcement Seminar at the Hockley Valley Resort on March 26 – 27, 2023.
Note: Registration is closed.
Donate to Law Enforcement Ministry
Help our ministry address the unique emotional and spiritual needs of law enforcement officers and their families, by offering encouragement, fellowship, training, and practical marriage advice.