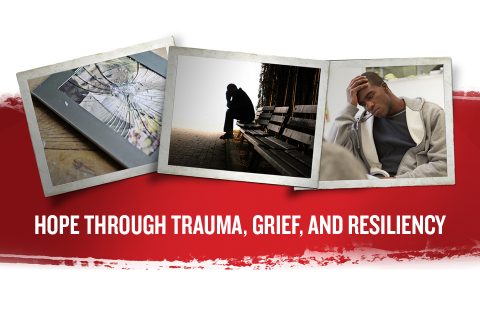 A no-cost Zoom online presentation by the Billy Graham Evangelistic Association's Rapid Response Team and Samaritans Purse
God's Hope in Crisis
"A brief understanding of trauma, impacts and how people gr ieve when traumatized."
A 90-minute version of the full-day "Sharing Hope in Crisis" (SHIC) course instructed by the Billy Graham Rapid Response Team.
The SHIC seminar is intended for everyone in the church. All of us know a friend, neighbor or co-worker who is struggling with a life crisis. SHIC helps you know what to say and not say when people grieve, and how to compassionately and appropriately share the love and hope of Jesus Christ. This training is also beneficial for counselors, first responders and church leaders who regularly encounter suffering people.
Presented by Merle Doherty, Canadian manager of the Rapid Response Team
Merle Doherty has been manager of the Billy Graham Rapid Response Team chaplain ministry for five years.  This is a Canada-wide ministry of volunteer chaplains trained to respond to disasters, providing spiritual and emotional care. Before coming to the Billy Graham Evangelistic Association, Merle spent 30 years as a police officer, including four years in Saint John, New Brunswick.
Fundamentals of Grief in the Context of Grace
"Covering the grief basics within a larger context of our faith perspective." 
Presented by grief counselor Brian Pickering.
Brian Pickering was a family counselor for 30 years, including 17 years with a hospital-based grief program.  He was a victim advocate with Victim Services for five years. Says Brian: "In supporting individuals who have experienced trauma, I have learned to appreciate that each person's story is unique. Working through my own trauma story has taught me the value of reflection and re-telling the story through creativity.
Exploring Grief's Healing Pathways: Clinical Perspectives
"Discussing the impact of grief within an overall trauma narrative." 
Presented by grief counselor Brian Pickering.
Cultivating Resilience through the Church
This course encourages community resilience through the pastor-coached leadership of a vibrant congregation assisting neighbors in need.
This 90-minute workshop will assist church leaders to help their congregations support crisis-affected communities and prevent long-term mental health problems.
Presented by Ary Vreeken, Samaritan's Purse project developer with Canadian ministry projects
Ary Vreeken's more than 30 years of experience in domestic and international community development has ranged from grass-roots practitioner to senior program director and lead consultant for church-related humanitarian and development organizations.
For the past twelve years, Ary has also taught a variety of topics in international and community development to Masters' of Social Work candidates at the University of Calgary.
Looking for more information about other Rapid Response Team trainings?