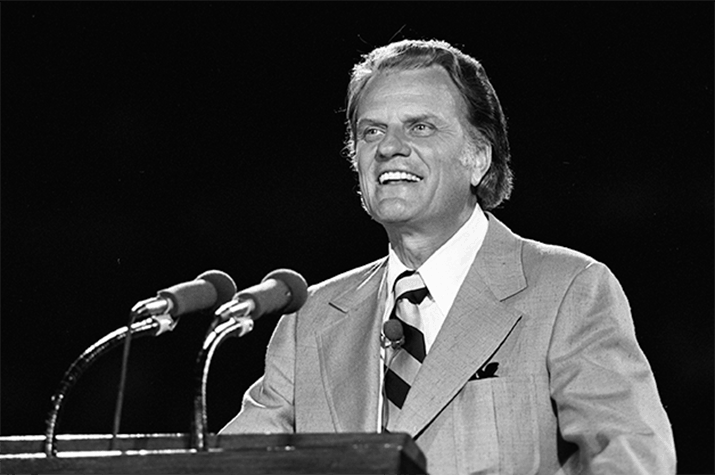 One hundred years ago, a boy was born whose name would become one of the most well known and well respected around the globe: Billy Graham.
But just three years before—on Dec. 18, 1915—Nova Landrith entered the world.
You probably haven't heard of Nova before. While Billy Graham traveled the world, Nova was raising a family in Ada, Oklahoma. Even though they never met and lived very different lives, Mr. Graham and Nova partnered together with one mission: sharing the hope and love of Christ with a broken world.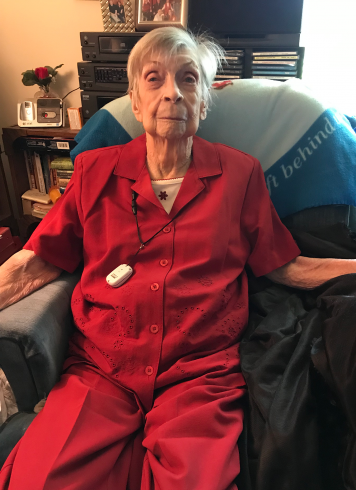 As Mr. Graham preached to thousands, Nova watched and prayed from home. At 103 years old, she still supports the ongoing ministry of the Billy Graham Evangelistic Association (BGEA) with a monthly gift.
"I'm looking forward to shaking his hand up there," Nova said of meeting Mr. Graham in Heaven, "And telling him how many hours I spent watching him and how many books I've read of his.
… He taught me so much."
Nova's journey with Christ began as a 12-year-old sitting in a church pew. A simple sermon helped her realize her sinfulness, God's free gift of salvation, and the new life she could have through Christ—and she chose to surrender to Him.
Sifting through more than a century of memories, she still remembers that moment.
"I just felt like I could fly, I was so happy," she explained. "I knew I was free of my sin."
In that moment, Nova had no idea what joys and hardships were ahead of her. She married her beloved husband, Herman, during the Great Depression, and they worked hard to provide for their daughter. Then, 40 years ago, her husband passed away. Ten years later, her daughter died.
What began as the most difficult season of her life became one of new purpose and beauty. To distract herself from the pain and grief, she started crocheting. Hats, house shoes, potholders. Soon, Nova was making hundreds of crocheted gifts each year to donate to nursing homes, the Salvation Army and anyone who crossed her path.
"She's a remarkable human being," said Elizabeth, a second niece who is more like a daughter. She's seen her aunt's generous heart persist through great losses and trials—including a bout with colon cancer at the age of 95.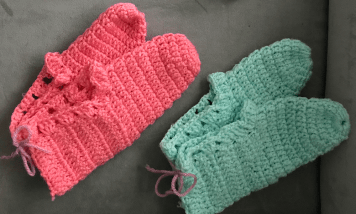 "Nova will always put it all on Jesus, God and her faith," she said.
While Nova's declining vision is making it difficult to see the stitches, she continues to be a witness for Christ—through her crocheted gifts, her example of unwavering trust and her support of the BGEA.
As she nears her 104th birthday, she still watches Billy Graham's Crusades, reads books written by the Graham family, and subscribes to Decision magazine to follow along with the ministry she has so faithfully supported.
Nova is now homebound, but she finds continued joy in her family, her faith and her partnership with BGEA.
"I give because I believe in Jesus Christ, and that's what He taught," she said. "I have been blessed so much, and it's a blessing for me to give. … It blesses me down deep in my heart."
Do you have hope that's greater than any trial you face? You can today.
Give To Where Most Needed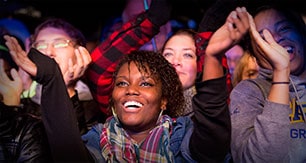 Help us fulfill our mission of proclaiming the Gospel of the Lord Jesus Christ to all we can by every effective means available to us and by equipping others to do the same.