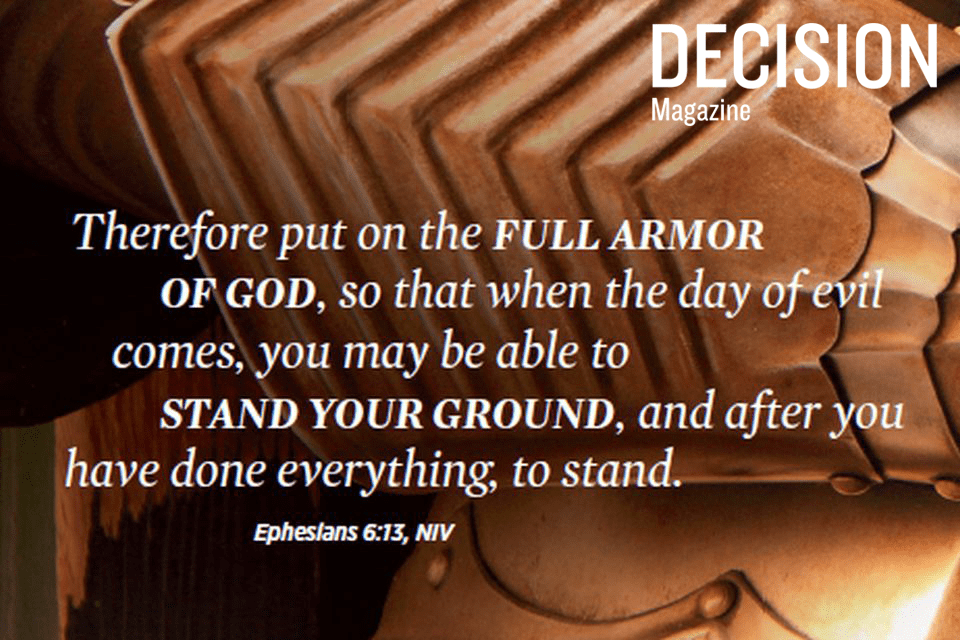 I don't know where you are vulnerable to temptation, but I do urge you with all the passion of my soul to do whatever it takes to guard your heart and mind and live a life of moral purity. I think you will agree with me that it is impossible to be godly people without making a commitment to faithfulness and purity in refraining from sexual sin, both in our minds and in our bodies.
My purpose here is not to convince you that we are vulnerable to sexual temptation, or that we live in a culture that is shot through with sexual images and perversion at every level. My purpose is to call you to a higher standard of living—a holy standard of thought and action that will equip you to win the battle against sexual temptation before it ever has a chance to escalate and steal your integrity, your marriage and family, and your effectiveness for the Lord.
GO ON THE OFFENSIVE
Nobody ever stated the challenge better than the Apostle Paul, who wrote to the believers in the sex-saturated city of Corinth: "Beloved, let us cleanse ourselves from all filthiness of the flesh and spirit, perfecting holiness in the fear of God" (2 Corinthians 7:1).
If you ever wondered whether temptation really is every man's battle, there it is in black and white. All of us must put away the sin that wants to pollute both our flesh and our spirit.
Notice that the heart of Paul's challenge is our need to perfect our holiness, not just avoid sin.
In other words, we need to go on the offensive spiritually instead of just living from a defensive position and a defeatist mindset that says, "Sexual temptation is so powerful, and I'm so weak, that I've got to tread carefully or it's going to get me."
I'm talking about an active, positive commitment to holy living that gives us first-strike capability when the enemy brings in his filth.
ARM OURSELVES WITH GOD'S WORD
The overwhelming emphasis of Scripture is on our need to take the initiative and so arm ourselves with the Word and mind of God that the enemy has a hard time finding a weak spot to attack. Here are a couple of examples.
Romans 13:12-14 says: "Let us cast off the works of darkness, and let us put on the armor of light. Let us walk properly, as in the day. … Put on the Lord Jesus Christ, and make no provision for the flesh, to fulfill its lusts." Again, Paul wrote, 'Walk in [or live by] the Spirit, and you shall not fulfill the lust of the flesh" (Galatians 5:16).
There is a tremendous difference between a parent who is always saying to his child, "Cut it out," "Quit that," "Don't you dare break that," without any instruction, and one who takes the time to say, "Here, son, let me show you how to do that so you won't get hurt or break something." God is interested in our positive purity, if I can use that term, as much as He is in seeing us abstain from evil.
So what I want us to do is raise the standard of our sexual conduct to a level of purity—in mind, heart and body. I want us to lead God-honoring lives and not have to look down at our boots when anyone—our spouses, our children, our brothers and sisters in Christ—looks to us for an example of faithful, godly living.
With this challenge before us, here are four truths to help you apply the Word, given in the form of an acrostic based on the word P-U-R-E.
PREPARE
Peter warns that Satan is on the prowl like a lion looking for someone to devour (1 Peter 5:8). He loves to catch us off guard and strike when we are not expecting it. But the Bible doesn't say we have to hide in fear. Instead, we need to be "sober" and "vigilant."
We tell our kids, "Look both ways before you cross the street." We don't do this to try and scare them into never crossing a street, but to prepare them to cross safely. The same is true in the spiritual realm. Preparation is half the battle in the fight against sexual temptation.
UNDO
God wants us to pull away from people and situations that are pulling us away from Him.
Paul wrote in 2 Corinthians 6:14, "Do not be unequally yoked together with unbelievers. For what fellowship has righteousness with lawlessness? And what communion has light with darkness?" Then verse 17, "'Come out from among them and be separate,' says the Lord. 'Do not touch what is unclean, and I will receive you.'"
The workplace is the No. 1 place for married people to meet potential affair partners. What can start as "innocent" flirting, or a rendezvous over lunch or a cup of coffee, can quickly escalate into emotional attachment and sexual attraction.
Are you getting more of your emotional needs met at work than you are at home? Do you find yourself looking forward to getting to the office in the morning so you can see and talk to that certain co-worker? If so, you're flirting with disaster! That relationship is Satan's net, and you'd better cut it off now before it snares you. If you can't do it alone, get someone to help you.
REMEMBER
Remember that sin always has consequences. Look once more at 2 Corinthians 7:1 and notice Paul said that instead of yoking ourselves together with unbelievers, our calling is to perfect holiness "in the fear of God."
I have a healthy fear of Almighty God. He is holy, and He demands holiness of us. The Scripture says, "As He who called you is holy, you also be holy in all your conduct, because it is written, 'Be holy, for I am holy"' (1 Peter 1:15-16). If we dabble in sin, God is going to deal with us and discipline us. Yes, Christ has taken away our sin, and God is a God of love. But He is also perfect purity and righteousness, who "will not at all acquit the wicked" (Nahum 1:3). A man of God is one who fears Him.
It's amazing how many people actually think they can cover up sin and dodge the consequences. But we are told in Scripture, "Be sure your sin will find you out" (Numbers 32:23). Remember the consequences of sexual sin: a broken marriage, losing the respect of your children, a possible loss of employment, exposure to disease, the destruction of your witness and testimony for Christ, and the loss of your leadership in the church.
ENGAGE
Instead of just saying no to sin, if you really want to defeat it, then fill that place with positive spiritual activities. Here are some suggestions:
Fortify Your Faith with the Word of God
"Your word I have hidden in my heart, that I might not sin against You" (Psalm 119:11). That's why reading, studying and memorizing Scripture is so important.
Purify Your Thought Life
"Do not be conformed to this world, but be transformed by the renewing of your mind" (Romans 12:2). We renew our minds by meditating on holy rather than unholy things.
Identify Accountability Partners
Find someone you can trust and are willing to open up to. For many men, their wives are their primary accountability partners. But it also helps to have another man or small group of men who have your permission to hold you accountable to your commitments. The same is true for women.
Magnify the Lord Jesus
When we allow Jesus to be Lord of our lives, He begins to clean up our minds, our desires and our actions. When we exalt Christ in our lives, our love for Him will be far greater than our love of sin.
That's what it comes down to. Jesus said the greatest commandment is, "You shall love the Lord your God with all your heart, with all your soul, and with all your mind" (Matthew 22:37).
There are more important things in life than sex. At the top of our list of life's priorities is our love for and walk with Jesus Christ. He is the one who calls us to moral purity, and He will give us the power to obey Him so that we become the victors and not the victims in this area. D
ADAPTED FROM A MAN OF GOD: ESSENTIAL PRIORITIES FOR EVERY MAN'S LIFE, BY JACK GRAHAM. USED BY PERMISSION OF CROSSWAY BOOKS, A PUBLISHING MINISTRY OF GOOD NEWS PUBLISHERS, WHEATON, IL.
SCRIPTURE QUOTATIONS ARE TAKEN FROM THE HOLY BIBLE, NEW KING JAMES VERSION.
JACK GRAHAM IS PASTOR OF PRESTONWOOD BAPTIST CHURCH IN PLANO, TEXAS. HE IS THE AUTHOR OF NUMEROUS BOOKS AND TWICE HAS SERVED AS PRESIDENT OF THE SOUTHERN BAPTIST CONVENTION.
Give To Where Most Needed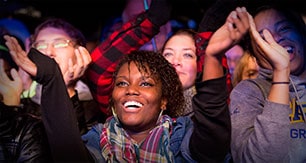 Help us fulfill our mission of proclaiming the Gospel of the Lord Jesus Christ to all we can by every effective means available to us and by equipping others to do the same.