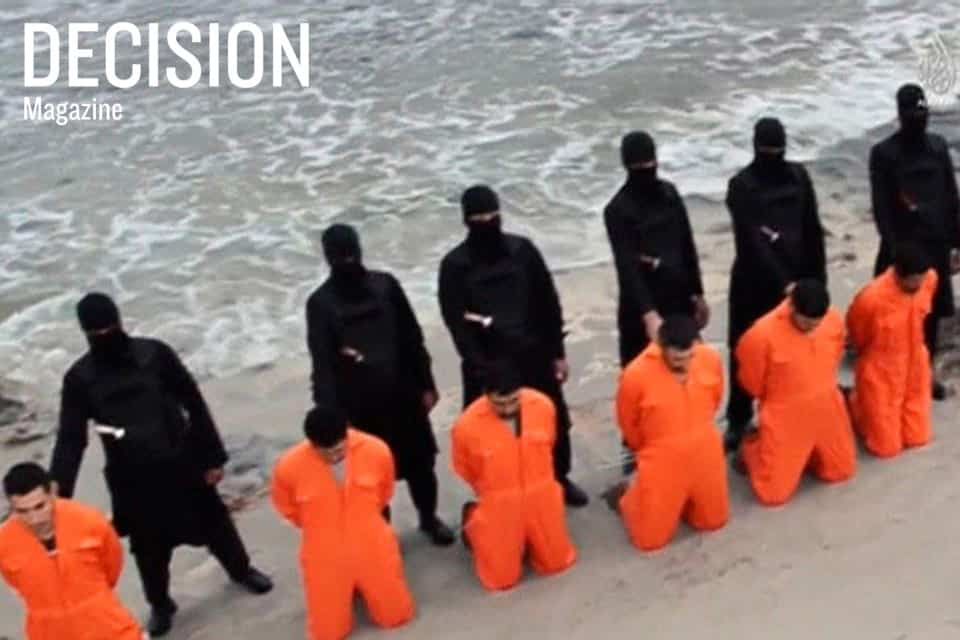 Why are so many Christians persecuted for their faith today?" asked a Western visitor to a harassed Sri Lankan pastor. With a twinkle in his eye, the pastor replied, "So that the rest of you will remember what real Christianity looks like."
Will the rest of the world wake up to what "real Christianity looks like" in the stories of the persecuted church? The numbers alone command attention: In 2013 the All Party Parliamentary Group for International Religious Freedom or Belief in the U.K. estimated 250 million Christians worldwide are suffering persecution. And in early 2017 Open Doors released a figure of 215 million Christians who experience high levels of persecution, referring only to the number contained in Open Doors' annual World Watch List ranking of the 50 countries where it's hardest to publicly practice the Christian faith.
Subscribe to Decision
Get your own subscription, or renewal, or bless someone by giving Decision Magazine as a gift.
SUBSCRIBE NOW
The stories found their way to the front pages of the world's press with sickening regularity. Recent cases include:
The assassination of the Christian Cabinet Minister Shahbaz Bhatti in March 2011 for trying to reform Pakistan's notorious blasphemy laws.
The abduction of 276 Christian girls from a school in Chibok, Northern Nigeria, in April 2014 by the ruthless Islamic extremist movement, Boko Haram. More than 200 of these girls are still missing today.
Meriam Ibrahim was sentenced to death in Sudan for marrying a Christian man. Eight months pregnant at the time of her arrest in May 2014, she gave birth in chains.
The boastful anti-Christian atrocities of the so-called Islamic State, who post their outrages without fear on YouTube, including the grisly beheading in the sea of 21 Coptic Christians in Libya in February 2015.
The Christian persecution trend continues. In their 2013 book, Persecuted: The Global Assault on Christians, authors Paul Marshall, Lela Gilbert and Nina Shea claim that the worsening situation stems from three causes: the hunger for total political control, especially in the communist and post-communist regimes; the desire for some to preserve Hindu or Buddhist privilege in South Asia; and radical Islam's urge for religious domination, not only in the Middle East, but globally.
A more specific analysis of the global drivers of persecution can be gleaned from Open Doors' research for the annual World Watch List. The report shows that in the last four years conditions have considerably worsened for Christians on all continents.
Five reasons are cited for this global increase:
Violent jihadists have extended their ruthless caliphates in the Middle East. Islamic State has hogged the headlines, and Christians are exiting the Middle East in the hundreds of thousands. According to the 2017 Open Doors World Watch List, 35 countries had Islamic extremism as their main persecuting engine.
"It should come as no surprise that global persecution of Christians is on the rise. Biblically, persecution is linked to witness, just as suffering is to maturity."
Islamic extremism has another hub: sub-Saharan Africa. While the headlines of atrocity usually get monopolized by the Middle East, more Christians are actually killed for their faith in Northern Nigeria every year than in any other country. This is partly due to an even more vicious Islamic extremism movement—Boko Haram—operating among the 12 so-called Sharia states.
China's leaders are more fearful of Christian growth. The urbane Chinese President Xi Jinping may not be so much anti-church as pro-control, though there is no doubt that a strong governmental insistence on Confucianism as a harmonic religion has served to label Christianity as a foreign religion by comparison. Churches are significantly more controlled than five years ago, even though an official may "take tea" with the pastor rather than beat them up.
Hindu extremists are back in power in India. In May 2014 the world's largest democracy elected the most radical Hindu nationalist India has ever seen, Nahrendra Modi. Though he is careful to let his underlings say it, he really does not believe Christians have a place on the northern Gangetic plain. The mobs are released. And if a church is burned down or a pastor beaten up—which is now happening on average three to five times a week—the police never arrive and the courts never act.
Narco-traffickers are extending their reach in Latin America. Even in Latin America, persecution is on the rise. These are countries where governments barely control the territory, and sometimes not at all. Once-powerful guerrilla movements in Colombia have morphed into drug trafficking, and mafia-style crime syndicates bribe or threaten to kill anyone who stands in their way. Often the only group that will stand against these violent racketeers are the pastors, which can result in a violent, and even deadly, end.
It should come as no surprise that global persecution of Christians is on the rise.
Biblically, persecution is linked to witness, just as suffering is to maturity: "Indeed, all who desire to live a godly life in Christ Jesus will be persecuted" (2 Timothy 3:12).
To say it another way: persecution is a mark of evangelistic success.
As a Chinese pastor jailed for many years put it, "Persecution is an honor we must deserve, and its reward is a clearer vision of the face of Christ." ©2017 Open Doors USA
The Scripture quotation is taken from The Holy Bible, English Standard Version.
Jeff Taylor serves as CEO of Open Doors International; Ron Boyd-MacMillan is the ministry's director of strategic research.
Give To Where Most Needed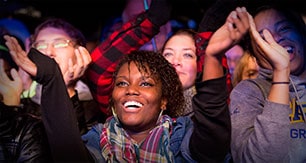 Help us fulfill our mission of proclaiming the Gospel of the Lord Jesus Christ to all we can by every effective means available to us and by equipping others to do the same.