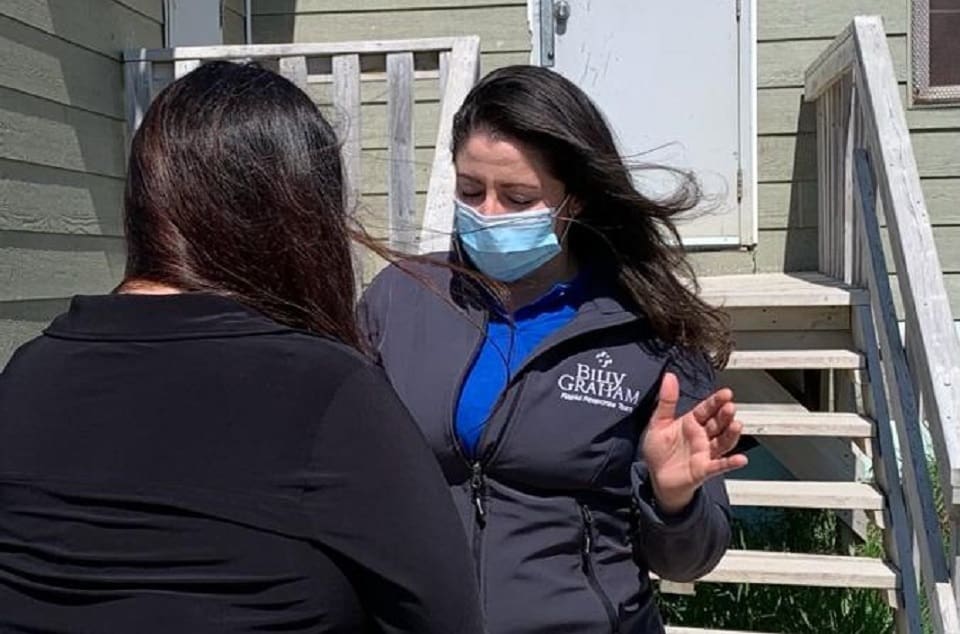 A heavy spirit hung over the northern Ontario community of Attawapiskat as a COVID-19 outbreak forced the 2,200 residents into lockdown. But we thank God for people like you who brought the light and hope of Christ to people already struggling with a housing crisis and polluted drinking water.
Two crisis-trained Billy Graham Rapid Response Team chaplains flew to the isolated First Nation community, accompanying Samaritan's Purse staff who helped exhausted healthcare providers and community leaders fight the pandemic.
One of the first residents they encountered was a lady who had suffered greatly as a child in a residential school. Because of this terrible past, she didn't like hearing about the Bible, but she wanted to tell her story. So the chaplains listened. As the woman shared, the conversation led to an opportunity to talk about God's love, His desire for relationship with us, and how we can have that through Jesus.
They continued to talk and pray together until, after a couple of days, the woman asked if God's Son could be her Lord and Savior. Praise God!
"She had a big smile and a lightened burden when she realized that she is going to Heaven and that Jesus will be walking with her day by day, carrying her heavy load," said Holly, one of our chaplains. In the days that followed, the chaplains met with this woman for prayer and discipleship.
By the time the deployment finished, chaplains had provided prayer and spiritual and emotional support to 135 people in Attawapiskat. God also used them to help encourage and unite the community's two churches as they reached their neighbors in love and service.
Through your gifts and prayers, you can come alongside many others in times of crisis, sharing the hope of the "Son of God, who loved [us] and gave himself for [us]" (Galatians 2:20, ESV).
Give To Rapid Response Team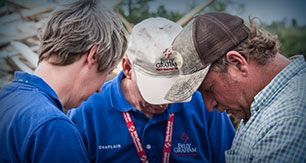 Your gift will provide for the training and deployment of our Rapid Response Team chaplains, who are deployed when natural or man made disasters strike in Canada and abroad. RRT chaplains serve and support hurting people affected by crisis, and share the message of hope found in Jesus.