The cold wind and snow signal a harsh new winter for Happy Valley-Goose Bay in northern Labrador, but it's also a season of new hope in Christ for many who were part of the Celebration of Hope with Will Graham.
More than 400 people filled the E.J. Broomfield arena on Saturday night Nov. 12, as top Canadian Christian artists­ Manafest, the Color, and the City Harmonic delivered energetic and inspiring Christian music, and Will Graham shared a message of the Salvation that can only be found in Jesus.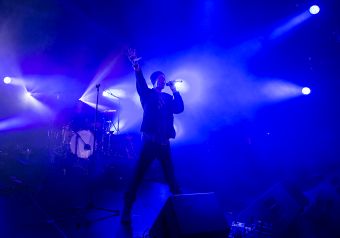 Manafest not only entertained the crowd at the Celebration, he also shared his heart and how God had changed his life.
Manafest kicked off the night with his unique blend of rap, hip-hop, and rock that brought the audience to its feet—including seniors who took to the dance floor and pumped their fists to the uplifting music.
"I'm proud to be a Canadian, but I'm even more proud to be a Christian," said Manafest while recalling that he'd visited a local school and a penitentiary the day before with the message of hope that carried him through his own difficult youth, stemming from his father's suicide when Manafest was only five.
"I'm here to tell you that it's not how you start in this life, it's how you finish."
The Color's lead singer, Jordan Janzen, launched into the band's high-spirited set by telling the crowd "we don't know where you are right now in life, but we know that life isn't always easy . . . but we also know that Jesus is here with us all tonight."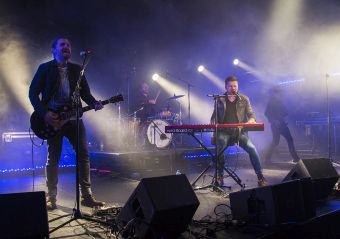 Canadian Christian artists, The City Harmonic, lead the audience in worship at the Celebration.
Will Graham challenged the audience with a simple question: What's the most important news you've ever heard?
"Was [the news] something good, or was it that someone you loved has died or overdosed?" Will asked. "I want to share with you the greatest new I've ever heard, and I don't know where that will meet you tonight. Are you desperate for meaning? Maybe this feels like your last chance tonight."
Citing John 3:16 ("For God so loved the world that he gave his only Son, that whoever believes in Him shall not perish, but have everlasting life"), Will said that while sin separates man from God, simply by accepting the gift of Salvation through His Son Jesus Christ, anyone can receive forgiveness and freedom.
"Someone had to pay the bill for our sins, and we can't, but God loves you enough that He sent His Son to the cross to die in your place," Will said. "You're not here by accident tonight, and I'm asking you to come forward and accept what God is offering–but it will take courage to stand before others and do this."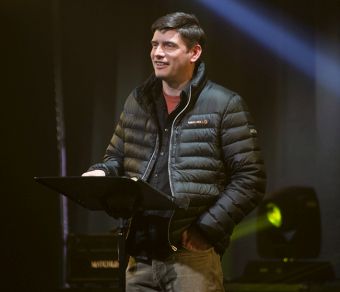 Will Graham shared an encouraging message of hope.
In response, one-by-one, some hand-in-hand and others in small groups, people made their way to the front of the E.J. Broomfield arena to accept Christ as Savior or to rededicate their lives to Him.
Among them was Lillian Dyson, who says although she was saved many years ago, she's been adrift in her faith and wanted to renew her commitment to Christ.
"I'd fallen away and felt really separated, and that really struck me with what Will was talking about," Lillian says. "I prayed before I came that I might make a new connection with God, and I'm so thankful that this happened and I can start over new. Today is the first day of the rest of my life."
Pastor Russ Austin, a member of the local Celebration of Hope planning team, says his faith was challenged and taken to new heights through what he saw during the first night of Labrador Celebration.
Russ was thrilled to see a familiar group of teens come to the front of the arena to accept Christ. They've been coming to the "garage pizza days" that his church, Bethel Pentecostal Assembly, has been hosting in Russ' garage to reach out to local high school kids. During the most recent pizza day, Russ invited all of the teens to the Celebration. Ten showed up Saturday night, and all committed their lives to Christ.
"This entire night completely outgrew my expectations—maybe my faith isn't where it should've been," Russ says with a laugh. "For the teens from our 'garage pizza' days,' this is the closest that most of them have ever been to a church. I'm just blown away but what I saw in them tonight, and I can't wait to walk with them in their new faith."
Give To Where Most Needed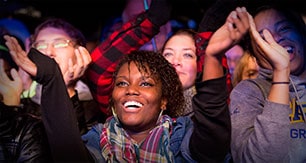 Help us fulfill our mission of proclaiming the Gospel of the Lord Jesus Christ to all we can by every effective means available to us and by equipping others to do the same.