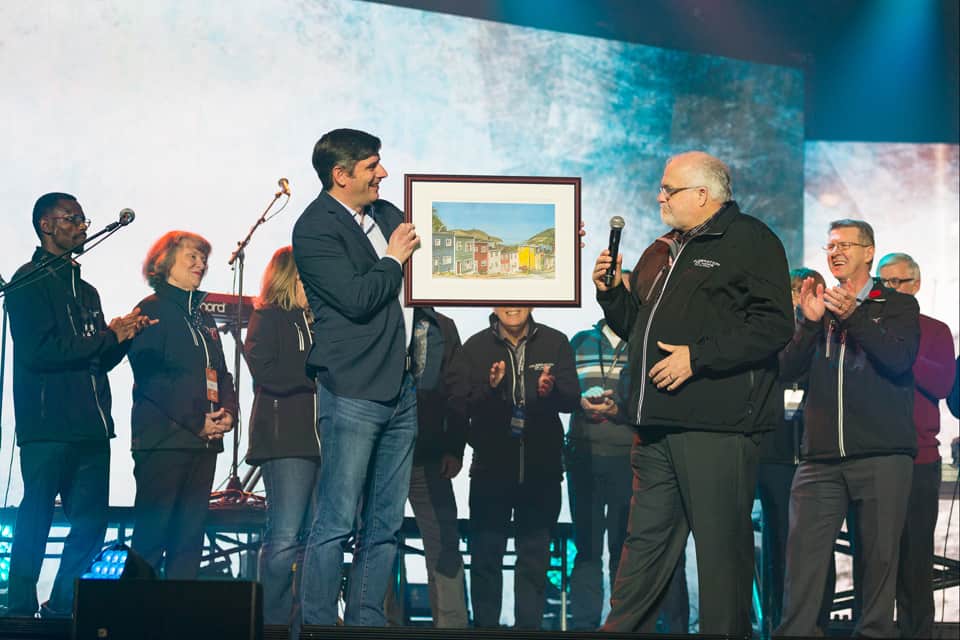 It took a couple of months for Lorne Pritchett to decide whether to help lead the local organizing committee for the Celebration of Hope with Will Graham in Newfoundland's Avalon Peninsula.
Lorne, who pastors a Salvation Army church near St. John's, had health concerns he thought might prevent him from fulfilling all his duties for the Celebration of Hope, which culminated Nov. 2-4 at Mile One Centre in St. John's.
"But I went from being comfortable saying 'no', to being uncomfortable," he recalled. With the Holy Spirit nudging him, Lorne changed his mind and served with co-chair Derrick Sharron. In the end, he was very glad he did.
"The deep encouragement I had was being at one with so many other church leaders and team members," Lorne said. "I don't even know their denominations; it just didn't matter."
That spirit of unity was consistent among the almost 70 churches and denominations that partnered with the Billy Graham Evangelistic Association of Canada. Together, they organized prayer meetings, worship events, evangelism and discipleship training classes, and a community outreach event.
All this led to three early-November nights of music from popular Christian musicians, powerful testimonies, and compelling Gospel messages of hope from Will Graham.
Almost 6,500 people from Avalon and beyond attended the outreach evenings at Mile One Centre and heard the truth of the Gospel. In addition, more than 21,500 people from around the world watched the Celebration online.
We thank the Lord for the more than 900 people who responded to invitations to commit their lives to Christ at the outreach evenings, online, and at training classes, because "there is salvation in no one else, for there is no other name under heaven given among men by which we must be saved" (Acts 4:12, ESV).
"The results we saw far exceeded our expectations," said Derrick, Lorne's co-chair. "The impact it's had on this area is very significant. And I haven't seen unity in Avalon like I've seen now."
In addition to the new spirit of Christian unity in St. John's, and the lives changed for all eternity, Lorne was grateful for another important element of the Celebration's legacy: almost 850 people of all ages trained to confidently share their Christian faith with those who don't know Jesus.
"Our volunteers are not the same (as they were before the Celebration journey began)," Lorne said. "They're much more motivated and experienced in evangelism. This is a gift that will keep on giving as the months and years unfold."
This gift was part of the Celebration's evangelistic focus that truly delighted Lorne.
"It felt like nothing else mattered but having people come to Christ. For me, that was so spiritually satisfying. It's refocused us church leaders and made us understand that this is what's really important."
Please visit CelebrationOfHope.ca to see more photos and read more stories about what God did at the Avalon Celebration, and another 2018 Celebration in the tiny Nunavut community of Rankin Inlet.
Give To Celebration with Will Graham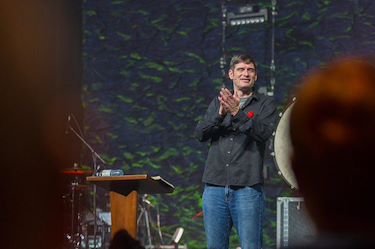 A Celebration with Will Graham is about proclaiming the Gospel of hope in Jesus Christ and equipping others to do the same. Your gift will enable us to partner with churches and believers in Canadian cities so that together we can proclaim the Gospel.