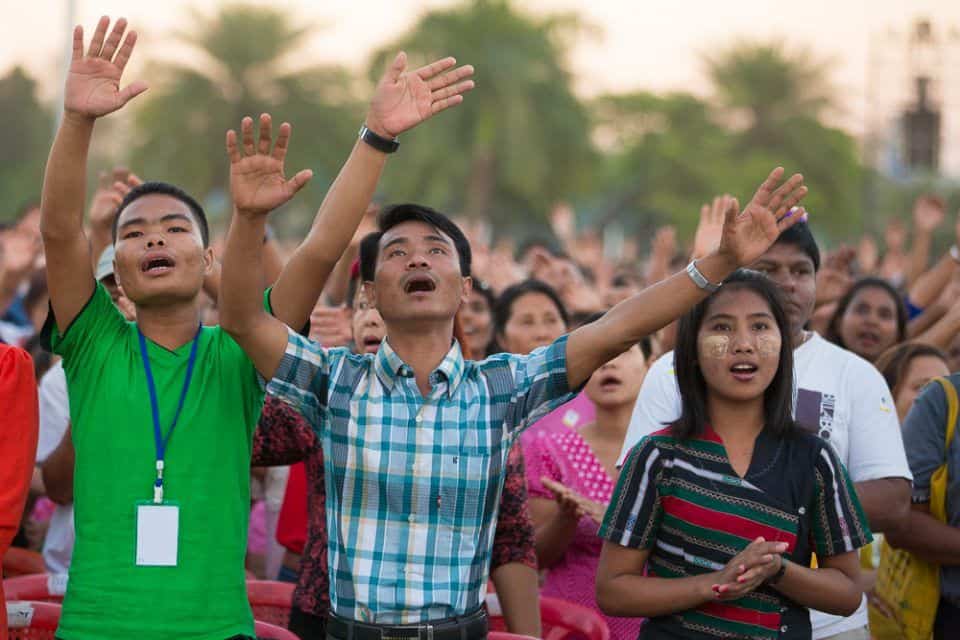 The Billy Graham Evangelistic Association (BGEA) is taking on a packed Crusade schedule for 2017.
Calling the Gospel, "the most important message ever told to lost souls far and near," Franklin Graham spent much of 2016 sharing the hope of Christ with hundreds of thousands of people during the 50-state Decision America Tour.
>>Your year-end gift can help spread the hope of Christ throughout the world. Give now.
Next year, Franklin will share the Good News at four Festivals around the world, including at the Festival of Hope in Vancouver in March 2017.
2017 International Festivals with Franklin Graham
San Juan, Puerto Rico (February 10-12) – With 1,200 churches involved in the event, "There's a tremendous sense of excitement," said Rev. Viktor Hamm, vice president of Crusade ministries for BGEA. The Festival will be held at the same stadium where Billy Graham preached in 1995 at BGEA's Global Mission Crusade.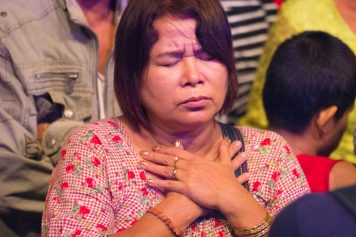 Will you pray and consider a year-end gift to reach people around the world next year with the power of the Gospel?
Vancouver, British Columbia, Canada (March 3-5) — An ethnically diverse city with mosques and temples, Vancouver's religious culture is influenced by immigrants from China and India, among other countries. Next March, Franklin Graham will bring the hope of Jesus Christ to this city, which found itself in the global spotlight during the 2010 Winter Olympics.
Oslo, Norway (November 11-12) — "Norway churches are coming together for this Festival," said Rev. Hamm—who noted how the Norwegian churches united during Will Graham's five-city rally throughout the country in June 2016.
Hanoi, Vietnam (December 8-10) — This will be BGEA's first ever Crusade event in Vietnam, although Billy Graham spent two Christmases there (1966 and 1968) sharing the hope of the Gospel with troops during the war. Rev. Hamm calls the upcoming Festival "unprecedented" and "historic." He said, "With all the history that exists [between] North Vietnam and the United States, … I think this is history in the making."
Decisions for Christ
New believers at these rallies will be able to indicate their decisions for Christ using their cell phones, a technique successfully used during this year's Decision America Tour.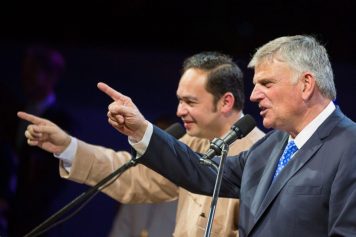 Franklin Graham sharing the Good News in Myanmar through an interpreter.
Lawrence Swicegood, director of the Decision America Tour, says the internet will drive much of the follow-up process. "We want to see everyone go through a discipleship process … and we're using technology to help us in that. As Christ used the modern technology of his day and the many tools, so will we."
Trained counselors will be present at the Festivals for anyone who wants to talk about their decision to follow Christ—or pray.
As for holding additional, smaller U.S. Festivals in the future, Franklin Graham told supporters, "As God enables, I want to do the same in a number of additional states the following year."
Will Graham and Associate Evangelists
BGEA associate evangelist Will Graham is slated to lead five Celebrations next year. He plans to share the Gospel in Pachuca, Mexico, March 31-April 2; Dothan, Alabama, May 5-7; Fort Wayne, Indiana, Oct. 6-8; Charlottetown, Prince Edward Island (Canada), Nov. 4-5; and Nuku'alofa, Tonga (a country in the South Pacific made up of many islands), Dec 8-10.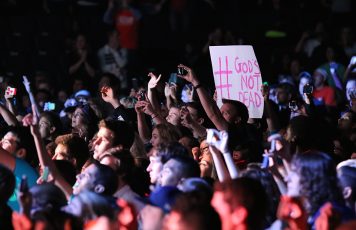 Festivals and Celebrations draw people of all ages—young and old—to hear Christian music and also how much God loves them.
BGEA associate evangelist Robert Cunville will hold 11 Festivals and six one-day evangelistic outreaches in India. BGEA associate evangelist David Ruiz is planning to lead two Crusade events in Mexico.
Time Is Short
Reaching the world with the Gospel is at the heart of BGEA's mission, and Franklin Graham recently told supporters he believes time is short.
"There are only two destinations for a person's soul—Heaven or Hell. I feel an urgency to share the Good News with as many as possible before God's clock runs out."
Will you make a year-end gift to help spread the hope of Christ throughout the world next year?
Give To Where Most Needed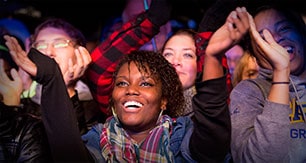 Help us fulfill our mission of proclaiming the Gospel of the Lord Jesus Christ to all we can by every effective means available to us and by equipping others to do the same.