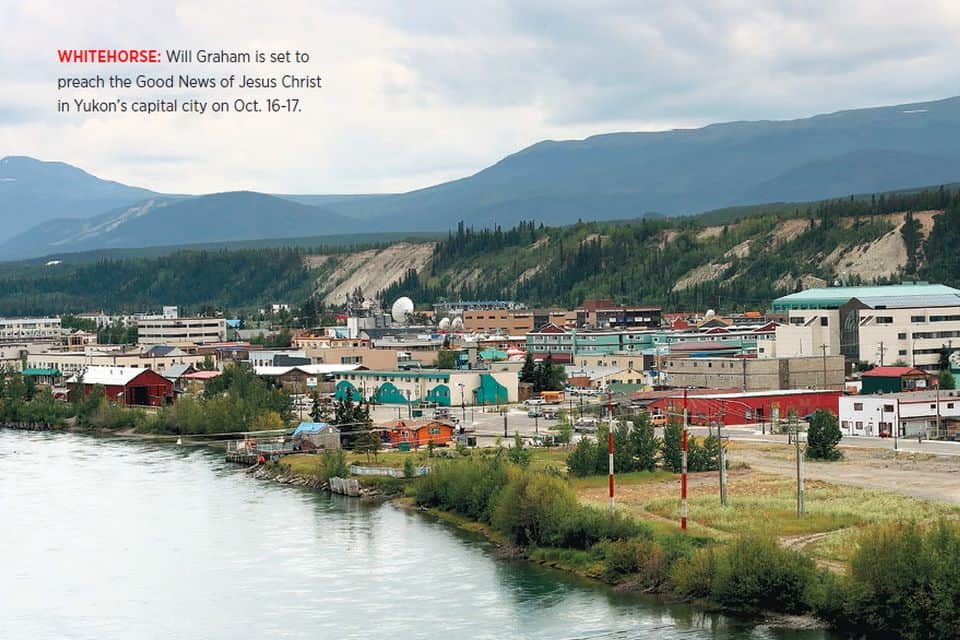 Three communities welcoming Will Graham evangelistic event.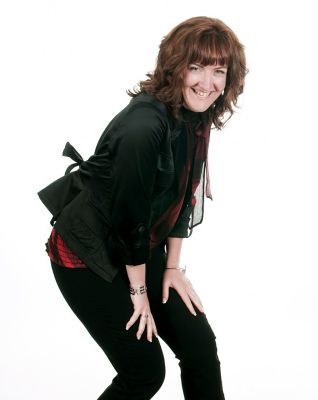 Teresa Acheson: "The community and the churches [of Whitehorse] are very excited" to host the Celebration of Hope.
Teresa Acheson's mother was a volunteer at Billy Graham's 1967 Crusade in Winnipeg. So when she heard that the Celebration of Hope with Will Graham, Billy's grandson, was coming to her home in Whitehorse, she was eager to be part of the evangelistic ministry.
"It's a bit of a novelty and an exciting thing that the Billy Graham Evangelistic Association (BGEA) is coming to a place like Whitehorse, so the community and the churches are very excited," said the 39-year-old municipal employee.
Whitehorse, where Will is set to preach the Good News of Jesus Christ on Oct. 16-17, is one of three western Canada locations for the Celebration of Hope—a multi-phase ministry that partners with churches over a period of at least six months to focus on prayer, discipleship and leadership training. It also includes community outreach initiatives and a major evangelistic outreach event featuring Gospel messages from Will.
Besides Whitehorse, the Celebration is taking place in Alberta's Siksika First Nation on Oct. 15 and Fort McMurray on Nov. 14-15.
For Teresa, having the Celebration in the capital of Yukon Territory "can bring the churches together and show a strong expression of unity. It's a strong statement for the community that I hope will have a big impact."
Subscribe to Decision
Get your own subscription, or renewal, or bless someone by giving Decision Magazine as a gift.
SUBSCRIBE NOW
In Fort McMurray, Chris Evangelista sees a need for the Celebration of Hope. The region has recently suffered a downturn in the energy industry, its major economic force, and it struggles consistently with homelessness. But neither of these is Evangelista's primary concern. The real problem is rampant materialism.
"There are people here, especially the ones who survived the oil slump, who are earning six figures, but are lonely and far away from their family," he says. "They're realizing money can't buy happiness, and we want to present those people with the true source of joy and happiness."
Chris, who is volunteering as the youth coordinator for the Celebration, attended Billy Graham's 1995 Crusade at SkyDome (now Rogers Centre) in Toronto. "Thinking about the good it did, I knew this Celebration was something I wanted to be part of," he explained.
Chris has been impressed with the Celebration's leadership training for young Christians as well as its community improvement projects around Fort McMurray. He's seen how young people from various churches throughout the city have been meeting and working together for the kingdom."
Plus, my relationship with other pastors in the city has improved because we have something in common (the Celebration)," he said, "something we can communicate with each other about."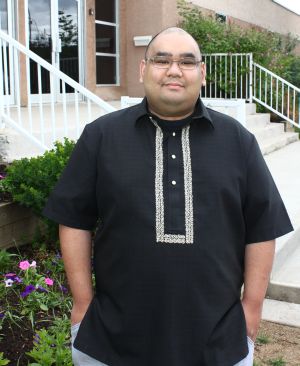 Chris Evangelista: Fort McMurray residents are "realizing money can't buy happiness."
Chris, who was born in the Philippines, wants to bring as many members of Fort McMurray's Filipino community as possible to the mid-November outreach event. "
There's such a large number of them here, and they're experiencing this economic boom because they're making a lot more money here, even in low-wage jobs, than they would ever earn at home," he said. "I want them to see beyond this prosperity to their need for Jesus."
Like many other First Nation reserves, Gildas Storm believes the Siksika First Nation southeast of Calgary is bearing the scars from Canada's residential school system. It's one reason why he says the Celebration of Hope is needed.
"There's still a lot of damage and hurt," said Gildas, one of the pastors at SURE House, the only evangelistic church in the mostly scattered community of 6,000.
Alcohol is also a problem. Since it became legal to buy alcohol in Siksika about 50 years ago, "some people sold everything to get it," Gildas explained.
He is part of SURE House's support for the Celebration. It was the church's lead pastor Derick Bear Chief who requested BGEA of Canada to come to Siksika on Oct. 15.
"We really could use some of the Billy Graham association's teachings," Gildas said. "A lot of our people still get the Old and New testaments mixed up. Because of the way they were brought up, they miss the New Testament part and don't realize the Old and New testaments go hand in hand. So I'm excited to see this Celebration be a success."
Gildas came to faith at age 21, after his two sisters attended a Siksika church (which no longer exists) and told him what they heard about Christ and His gift of forgiveness and eternal life. Unfortunately, none of it stuck. But then he travelled to Ban" Nation-al Park and climbed a mountain.
From the top, "I could see the beauty all around and said to myself, There has to be a God who created this. I felt very emotional, and I thought about this man who died on the cross. I tried to shrug it off."
Gildas later encountered some Christian missionaries working in Siksika, and after learning the truth of God's love and salvation from them, he gave his life to the Lord.
"It was the best feeling I've ever had," he said.
It's a truth he wants others in his community to know. "
There isn't just one person I want to reach out to," he said. "It's friends and nephews. I've been talking to them about the Celebration and showing them the event poster. It's a good opportunity for outreach."
For more information on the Celebration of Hope with Will Graham, including how you can prayerfully and financially support this vital ministry, please visit CelebrationOfHope.ca or call 1-800-293-3717.
Give To Where Most Needed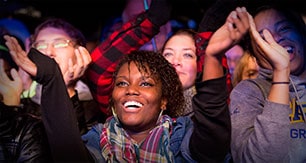 Help us fulfill our mission of proclaiming the Gospel of the Lord Jesus Christ to all we can by every effective means available to us and by equipping others to do the same.