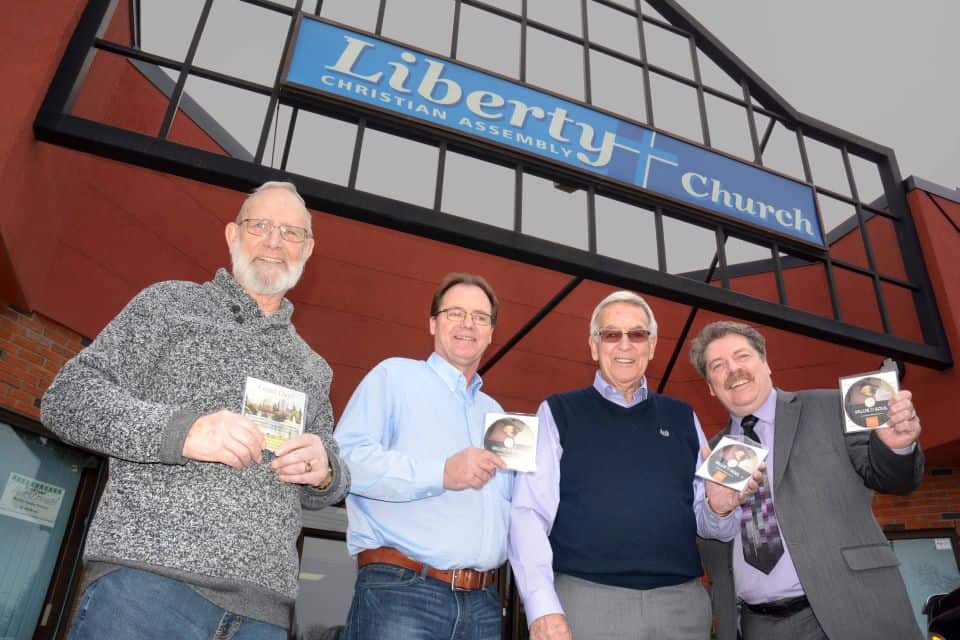 The most important thing a Christian can do for the Kingdom—share the Good News of Jesus Christ with as many people as possible—has long been on the heart of Peter Hansum.
The 80-year-old Red Deer, AB, resident is part of a group of Christians in that city who are focused on reaching as many of its 100,000 residents as possible. So in 2013, when Peter learned about My Hope, the Billy Graham Evangelistic Association's DVD ministry, he immediately recognized its potential to grow the Kingdom.
Then Peter watched some of the 30-minute DVD programs—which combine compelling testimonies of faith from well-known and everyday people, with Gospel presentations by Billy Graham and Franklin Graham—and he became even more convinced.
"These programs encourage people to embrace the life that's offered in the Bible," Peter said.
"They're for the lost, the 'back-slid,' or people too scared to go to church," added John Hansum, Peter's son. "[My Hope videos] plant such a deep seed."
Stirred by the Holy Spirit, Peter convinced John and his Bible study group to develop a plan to get a My Hope DVD into the mailbox of every Red Deer home—about 40,000 in total.
Ambitious? Absolutely. Unattainable? Not according to Peter, the rest of his Bible study group, and several Red Deer pastors.
"When our staff watched the latest video (Value of a Soul), they were very moved," said Jachin Mullen, pastor of Home Church in south Red Deer. Value of a Soul features compelling personal stories of hope and faith along with an inspirational Gospel message from Franklin Graham.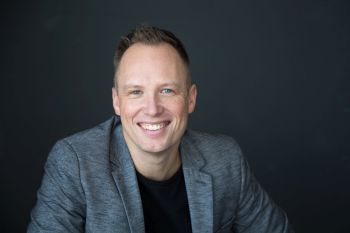 Pastor Jachin Mullen shares about the importance of sowing seeds.
Given the powerful impact of the video, adding his church's volunteers and resources to Peter Hansum's evangelistic initiative was "a no-brainer" for Pastor Mullen.
With the financial help of several generous Christian businesspeople in the Red Deer region, Hansum's group split Red Deer into three districts, then worked with the Billy Graham Evangelistic Association of Canada to obtain, at cost, thousands of DVD copies of Value of a Soul.
The first wave of distributions, in December 2015, was modest—volunteers from a few participating churches distributed 1,600 DVDs to neighborhoods in north Red Deer. Each DVD was in a protective plastic sleeve with an insert card explaining that it was a Christmas gift from local congregations.
Since then, Peter Hansum's group has refined its approach. Now volunteers from Home Church spend hours packaging Value of a Soul DVDs, and then John takes them to a local printer and mailer for distribution.
Prayer has played a vital role in each step of this initiative, Peter said, noting, "We prayed about it and received a number of revelations from the Lord as to how to do this."
So far, this approach has resulted in more than 26,000 homes receiving DVDs. Those that are packaged by Home Church volunteers include an insert card inviting people to attend a church service.
The challenge behind initiatives like this is gauging the impact. How many will watch the video? And as a result, how many will decide to follow Christ, who "loved us and gave himself up for us, a fragrant offering and sacrifice to God"(Ephesians 5:2, ESV)?
"Some will come to church, some will get the seeds of the Gospel," responded Pastor Jachin. "The seed may not produce anything for five or 10 years, but if you don't sow any seeds, you're not going to get any results."
"If someone isn't passionate about evangelism, they need to watch Value of a Soul," adds Pastor George Bradley, of Liberty Christian Assembly. "The content is very well done, and it's something people can readily share with a co-worker or friend."
Hank Meyer, a member of the study group, admits their initiative (which should be completed by early September) is "a lot of work. But it's a commitment, just like when you follow Jesus."
Give To Where Most Needed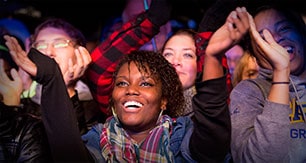 Help us fulfill our mission of proclaiming the Gospel of the Lord Jesus Christ to all we can by every effective means available to us and by equipping others to do the same.