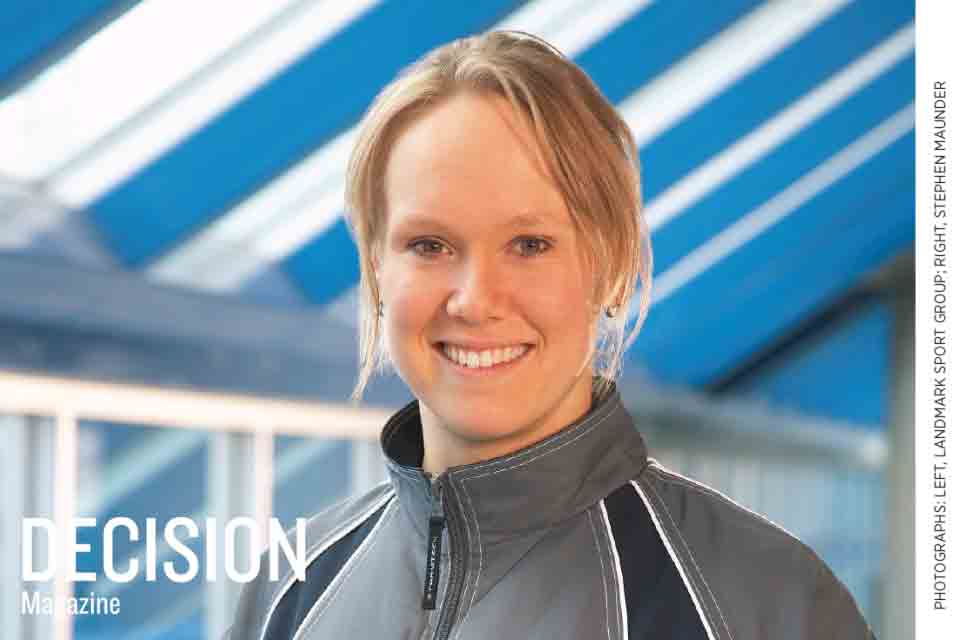 In 2008, six-time Olympic speed skating medalist Cindy Klassen received a phone call—her sister Lisa had been in a serious car crash and was in critical condition.
Driving near the family's home in Winnipeg, Manitoba, 23-year-old Lisa hit a patch of ice on a highway bridge. Toppling over the guardrail to the frozen river 15 meters below, Lisa's SUV broke through the ice. She was submerged for five minutes before rescue.
When Cindy received the call, she was competing in Berlin, Germany.
"Doctors told me that I probably wouldn't make it home to see Lisa alive," Cindy said. "They didn't give me much hope."
Subscribe to Decision
Get your own subscription, or renewal, or bless someone by giving Decision Magazine as a gift.
SUBSCRIBE NOW
And yet Cindy was miraculously calm during the nine hour flight from Germany to Winnipeg. "I was able to release Lisa into God's hands," Cindy said. "Looking back now, it was only by His strength that I was able to do that and feel at peace. I should have been going crazy inside."
Lisa was still alive when Cindy got home. "It was a miracle," Cindy said. "She fully recovered and is doing really well. God carried me and my family through that hard time."
Throughout Cindy's life, she has overcome many hardships with God's help. In her athletic career alone, she's had plenty of difficulties.
In fact, Cindy's dream as a teenager was to qualify for the 1998 Olympics as a hockey player. "Growing up, I always felt like I was going to be an athlete," she said. After years of hard work, Cindy tried out for the Canadian national women's hockey team—and was cut.
"I was devastated," she said. "But God was in control, even though I was at a loss for what to do next."
Just 18 years old at the time, the teenager had grown up going to church. "I met Christ at a young age at a summer camp," Cindy recalled. "The support of my family and the Church was really helpful in my growth as a Christian."
Trusting that God was in control, Cindy began looking for other sports to occupy her time. That's when her parents suggested speed skating.
"At first I said, 'No way'," Cindy said. "I didn't want to wear the tight skin suit and I thought the long blades looked funny." But she finally agreed and turned out to be a natural.
In just one year, Cindy earned the right to compete at the Canada Winter Games and made the junior national speed skating team.
"My new goal became the 2002 Olympics," she said. "But this time, it was in a totally different sport."
It has been 14 years since Cindy began competing internationally in speed skating. In that time, she has won one gold, two silver, and three bronze medals to tie fellow speed skater Clara Hughes for the Canadian with the most Olympic medals.
But it hasn't been an easy road.
In 2008, Cindy underwent knee surgery, which put her career on hold. "It was really bad timing, because the Olympic Games were coming to Canada," Cindy said, "I really wanted to do well."
Instead, the races at the 2010 Vancouver Olympics were some of the worst of her career.
"It was pretty tough." Cindy recalled. "But when you go through the difficult times, you learn to lean on God. You can trust that He'll use the situation for his glory, even when you're not happy with the results."
Cindy's faith in Christ was strengthened by those struggles.
"Being a Christian athlete means that I have faith that God's taking care of me—my life is in His hands," she said. "Like Psalm 16:8 says, 'I keep my eyes always on the Lord. With him at my right hand, I will not be shaken' (NIV)."
The story of Cindy's athletic career has been one of trust—not only in her own abilities or dreams, but in God's faithfulness. And despite her poor racing results three years ago, the 33-year-old is still pursuing what she loves; Cindy has set her sights on the 2014 Olympics in Russia.
An average day for a professional athlete like Cindy is intense.
Mornings are spent on the ice, afternoons are taken up by bike riding and lifting weights, and for three months out of the year, Cindy is travelling and competing around the world.
"I often can't go to church or meet with my small group regularly," Cindy said. She attends Centre Street Church in Calgary, where she moved when her speed skating career took off.
"I really miss that fellowship with other believers when I'm away, and there are a lot of nerves and anxiety that come with competing," Cindy said. "But as a Christian, I can place those feelings in God's hands and trust Him."
Her experience at the 2006 Olympics are a perfect example. A favorite for the 1,500-meter race, Cindy was paired with one of her top competitors.
"From the moment I found out who I was racing with, I felt calm and at peace," Cindy said. "I could just give it to God. I truly believed the outcome was already in his hands, so I could just go out and race my hardest."
Her "hardest" won Cindy a gold medal, and she gives the glory to Christ. "I was able to race for Him," she remembered. "It was an honor."
Cindy's career has provided many opportunities to share her faith, especially after her sister's accident.
"The media got a hold of Lisa's story," Cindy recalled. "It was incredible how open they were to sharing about our faith. What an amazing opportunity to share what God had done."
Today, Cindy is training for the 2014 Olympic qualifiers in December. Though she continues to work hard, Cindy senses that her career will soon come to an end.
"I'm getting older in the world of sport," she said, "and there are a lot of young skaters coming up that are really strong. I hope to qualify to go to Russia in 2014 and then see what happens."
As for what her world will look like after speed skating….
"I've always wanted to have my own breakfast restaurant," she said with a laugh. "There are so many things that interest me. But I know that I need to trust God and see where He leads me."
Whether Cindy's career lasts another year or another decade, she's an inspiration to athletes and Christian across Canada. But despite her fame, she's remained modest:
"I encourage athletes to remember that their abilities are a gift from God," Cindy said. "He calls us to let our light shine among the nations. It's not for our glory, but for God's glory."
Give To Where Most Needed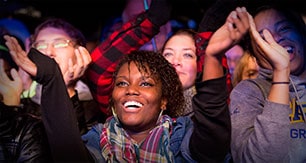 Help us fulfill our mission of proclaiming the Gospel of the Lord Jesus Christ to all we can by every effective means available to us and by equipping others to do the same.