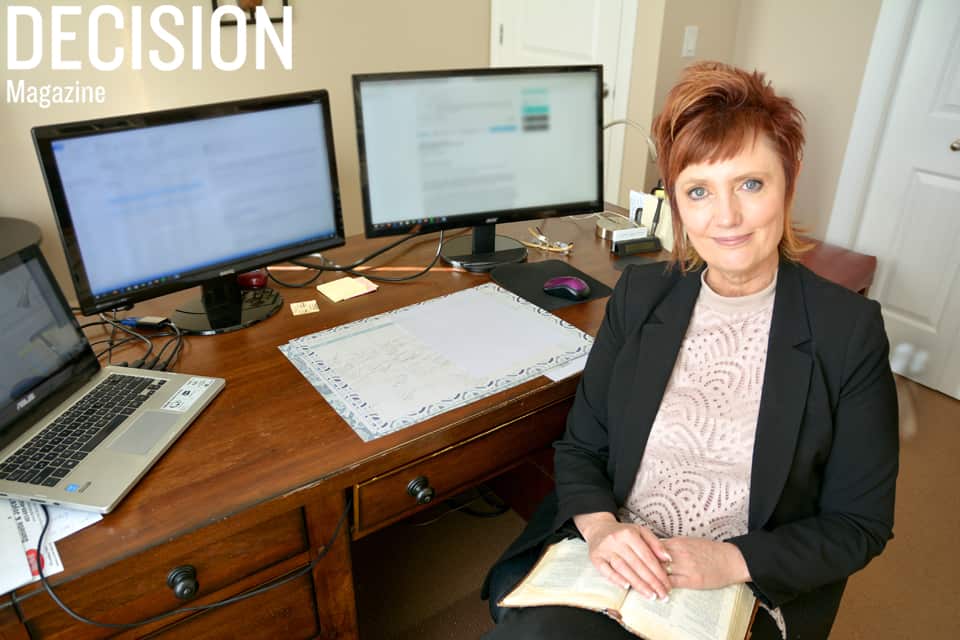 Subscribe to Decision
Get your own subscription, or renewal, or bless someone by giving Decision Magazine as a gift.
SUBSCRIBE NOW
Carol Crosson was dedicated to home-schooling her three daughters when she started having conversations with her husband, Randy, about the changes they were seeing in Canada.
The increasing secularization of society, and a corresponding growth of intolerance toward people of faith, worried Carol and Randy as they contemplated their children's future. These issues have made many Christians in Canada apprehensive, but there was something different about Carol's response.
"I'm not the type of person to talk about things and then not do something about them," she says during an interview in her office near Calgary.
Carol could see the need for lawyers who focus on protecting Christians' rights. So she enrolled in law school, graduated, and established her own practice—focusing on cases involving the Canadian Charter of Rights and Freedoms, especially regarding free speech and religious liberty.
When faith groups or individuals feel threatened by the actions of governments or other legal bodies, Carol is often the first person these people call. She has acted for clients before local courts in Alberta, British Columbia, and Ontario, as well as in Federal Court.
Carol's current cases include representing pro-life organizations arguing against the Liberal government's policy of forcing charitable organizations to accept the party's pro-choice position on abortion before they can qualify for grants to hire summer students.
The legal climate for Christians, she says, "has come from a place where the Charter of Rights is for the people, to a place where the Charter is being inappropriately used against the people."
How did Carol come to this point, where she is speaking publicly about her faith and her profession in a day when many lawyers are reluctant to discuss such topics?
Carol committed her life to Christ when she was 16 and knew from her early years in school that she was a skilled debater. When her children were in their teens, she taught a career course that involved taking students to a court session and interviewing a prosecutor and other lawyers. At that point, helping her students pursue a career in law became her pursuit.
"God guides us and uses so many mechanisms to direct us to the path He wants us to take," she says. Meanwhile, one of her friends finished law school, part-time, in five years, while home-schooling a number of her children. This convinced Carol that becoming a lawyer was possible. She embarked on a three-year law degree, which took more than four years to complete as she continued home-schooling her girls.
After graduating in 2011, Carol began her clerkship at a non-governmental organization specializing in constitutional law. The clerkship was supposed to last a year, but stretched to two after she was diagnosed with breast cancer and needed time for treatments and recovery.
"God put us in front of the right doctors with just the right financial resources and at just the right time," she says. "I'm utterly convinced of His guidance and provision during that period."
No surgery was needed and Carol has had a successful road to recovery. She opened her own firm in 2014, and works with a team of lawyers on four to seven major cases each year.
"Carol is a brilliant and charming person who's passionate and principled, and willing to stand up for those principles," says lawyer Marty Moore, who has worked with Carol and was part of a debate club she started for home-schooled children in 2003.
"Carol liked to challenge us [in the debate club], but she was also very encouraging," Marty says. "She served as a catalyst to help us understand our potential."
Given Canada's increasingly secular culture, and the fight by several provincial law societies to stop the Trinity Western University law school from graduating students and practicing their profession because of the university's Christian tradition, it is obviously challenging to be a Christ-following lawyer in Canada today.
Whatever her challenges, Carol's love of God energizes and inspires her to continue.
"My faith helps me to move forward with courage, to fervently advocate for my clients even when the opposition is strong ," she says. "And my faith leads me to clients with backbone who provide a wonderful example of standing on principle at great cost." Carol's clients make her proud to publicly discuss her faith and her work.
"If my clients can speak even in the midst of experiencing discrimination, I am indebted to speak to defend them," she says.
"I encourage people of faith not to be afraid. As good Canadians, we can stand up for rights (for Christians and for those who are oppressed) and still be polite about it. We can't let fear and the thought of threats against us prevent us from fulfilling God's purpose in us."
>> Read more from Decision Magazine
Give To Where Most Needed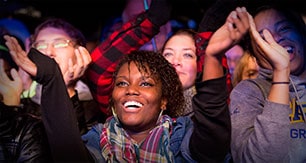 Help us fulfill our mission of proclaiming the Gospel of the Lord Jesus Christ to all we can by every effective means available to us and by equipping others to do the same.