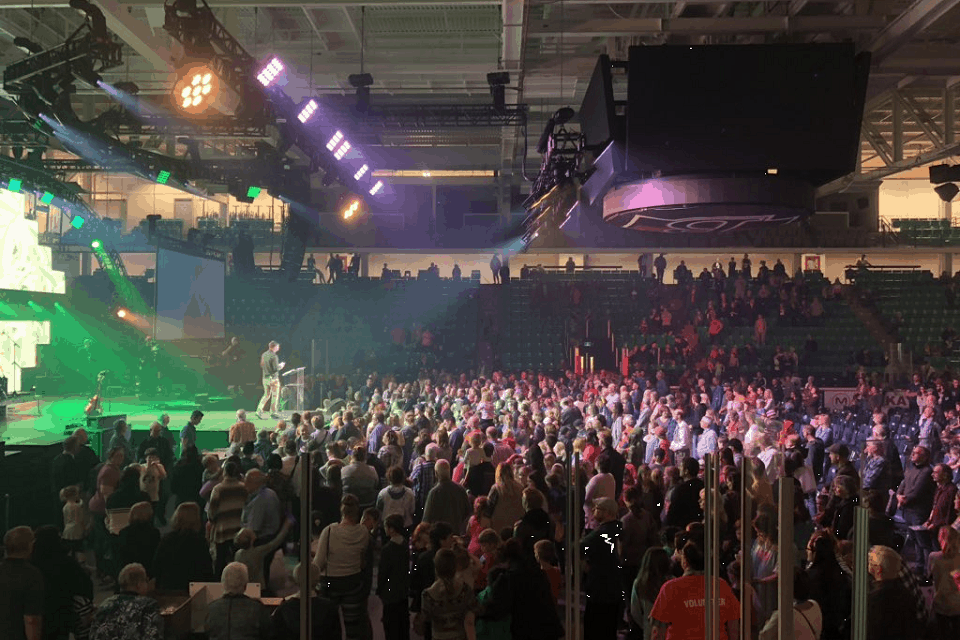 Carol Pierce instantly remembered the moment she was overcome with emotion during the first night of the Quinte Celebration of Hope.
"I watched the floor fill (with children and adults responding to Will Graham's Gospel presentation) and there were tears in my eyes, just seeing Jesus do His thing—change lives."
Carol was part of a team of volunteers helping people commit their lives to Christ, "the light of the world" (John 8:12, ESV) at the child-focused first night of the eastern Ontario Celebration. Prayers and donations from Canadians like you made this evangelistic outreach possible.
Carol helped an eight-year-old boy, who came forward with his mother to make a faith commitment. The mother, already a believer, was taking her son to church, but this was the first time he decided to follow Christ.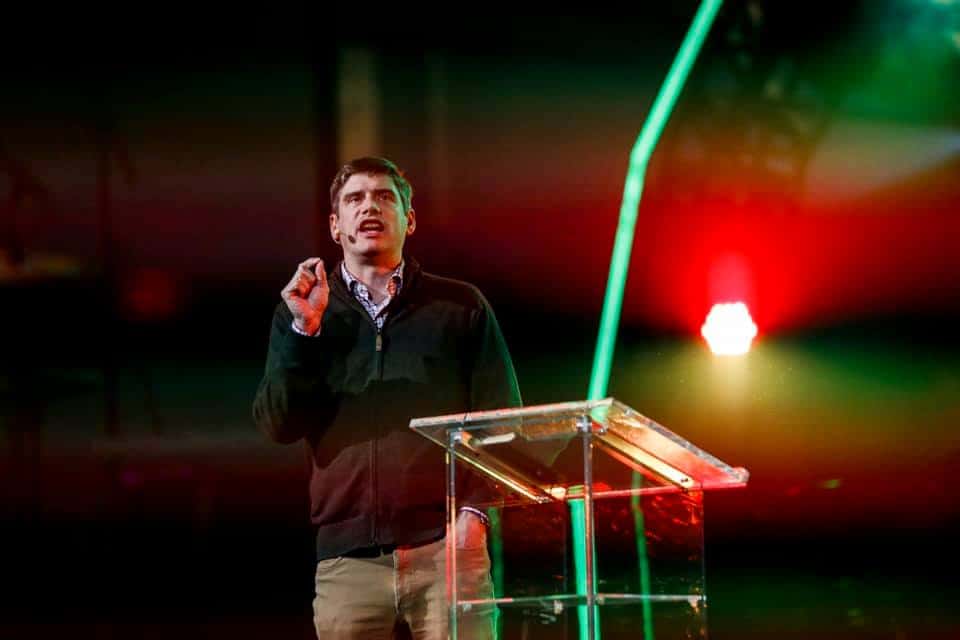 "Jesus died for him"
Said Carol: "He told me he recognized some of the songs (played by Christian children's singer Angie Rogers) from church and when we talked more, he said Jesus died for him."
More than 1,300 people of all ages attended the first night of the Celebration at CAA Arena. Over 190—most of them 18 or younger—responded when Will Graham told them "You and I have broken God's rules, but God still loves us and sent Jesus into the world to die on a cross to pay for the sins of everybody here, including me."
The Quinte Celebration, taking place Oct. 4-6 in Belleville, is the second time Carol has served as a volunteer counselor at a Billy Graham Evangelistic Association outreach event. The first time was during Billy Graham's 1978 Crusade in Toronto.
"We are jars of clay"
As powerful as that Toronto experience was, she said watching children and their parents or grandparents stream forward during the first night of the Quinte Celebration was even more moving.
"Isn't it cool that we are jars of clay (that God uses to do His mighty work)? It's so cool that God is here," she said with a smile.
The Lord is working through Celebrations and other BGEA of Canada ministries to transform lives from coast to coast to coast. But much, much more work needs to be done.
Will you take on this vital, life-changing work through your prayers and financial support?
Give To Festivals and Celebrations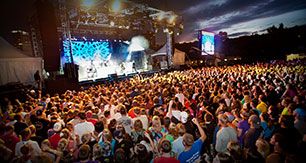 Your support will help us proclaim the Gospel of hope in Jesus through our Festival and Celebration evangelism events, which feature inspiring music from well-known Christian artists, powerful stories of transformation and Gospel messages by Franklin and Will Graham.