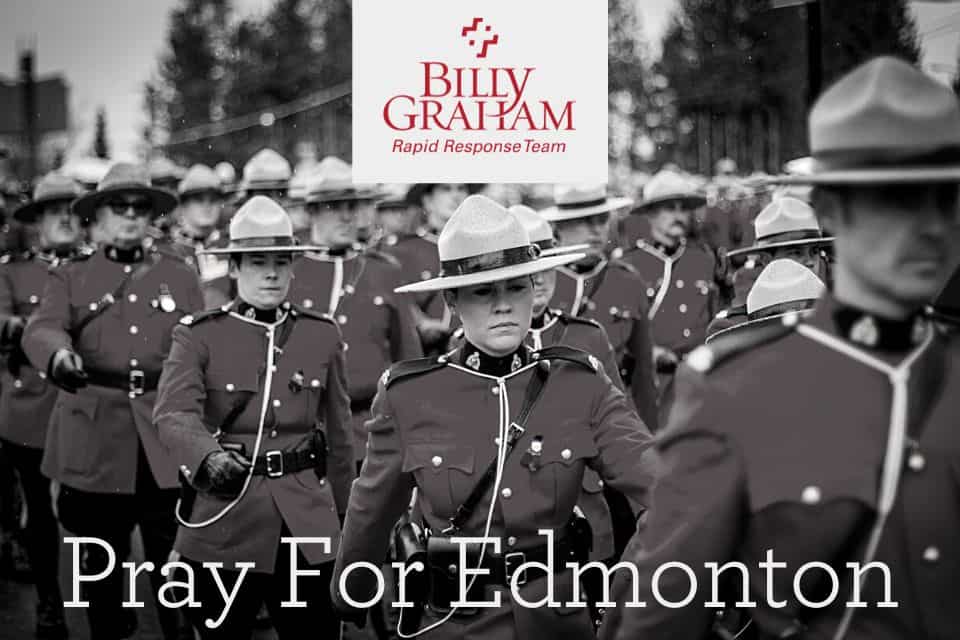 Billy Graham Rapid Response Team chaplains are in Edmonton, offering emotional and spiritual support to anyone in need after two police officers were killed Thursday while responding to a domestic dispute.
"Our hearts are broken at the grief and devastation being experienced by the families of the officers, members of the Edmonton Police Service, and all Edmonton residents affected by this tragic loss," said Merle Doherty, a retired Edmonton Police Service member who leads the Rapid Response Team.
Constable Travis Jordan, 35, and Constable Brett Ryan, 30, were responding to a family dispute at an apartment building in northwest Edmonton. Canadian Press is reporting that a 16-year-old boy wounded his mother, then died of self-inflicted wounds.
Please pray for the families of the slain officers, for all members of the Edmonton Police Service, and for our chaplains as they minister in the Name of Jesus.
"The Lord is near to the brokenhearted and saves the crushed in spirit" Psalm 34:18 ESV.
Give To Rapid Response Team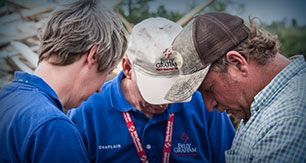 Your gift will provide for the training and deployment of our Rapid Response Team chaplains, who are deployed when natural or man made disasters strike in Canada and abroad. RRT chaplains serve and support hurting people affected by crisis, and share the message of hope found in Jesus.