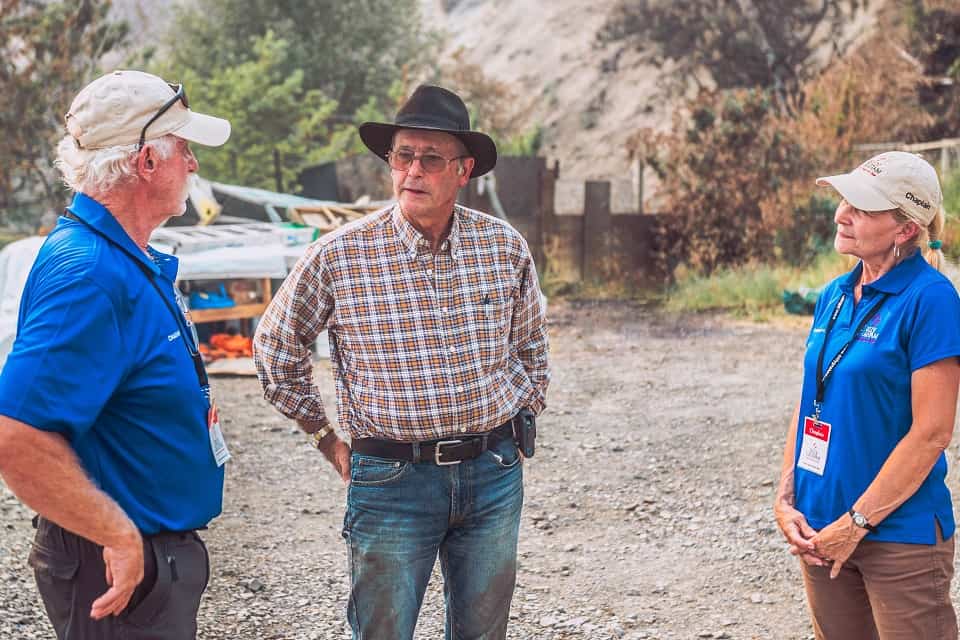 Mark* a member of another faith, but crisis-trained Billy Graham Rapid Response Team chaplains still offered him spiritual and emotional support in the aftermath of losing his home in B.C.'s deadly wildfires.
Thanks to supporters like you, chaplains were able to accompany Samaritan's Purse volunteers who sifted through the ashes of homes in the Lytton region in order to find anything that survived the blaze.
While that sifting took place, this homeowner told chaplains that "all religions build on the others."
At that point, the Lord opened doors for the chaplains to gently and respectfully reveal the truth about Jesus—that He's "the way, and the truth, and the life" and "no one comes to the Father except through me" (John 14:6, ESV).
As the conversation continued and chaplains compassionately proclaimed the Gospel, the homeowner felt moved to pray, "Jesus if you are real, please show me." Then he gave one of the chaplains a hug and thanked her.
While the man didn't make a decision for Christ that day, the chaplain said "we are believing that the seeds have been sown and there will be fruit."
We thank God for this and all the other opportunities He has provided for chaplains to pray with 23 hurting residents throughout the hot, dry, wildfire-infested British Columbia interior.
We expect to continue ministering to wildfire victims for weeks to come. You can be part of this vital Kingdom work through your donations and prayers. "Let each of you look not only to his own interests, but also to the interests of others" (Philippians 2:4, ESV).
Give To Rapid Response Team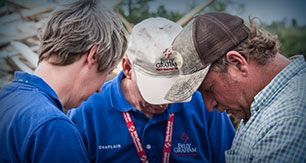 Your gift will provide for the training and deployment of our Rapid Response Team chaplains, who are deployed when natural or man made disasters strike in Canada and abroad. RRT chaplains serve and support hurting people affected by crisis, and share the message of hope found in Jesus.