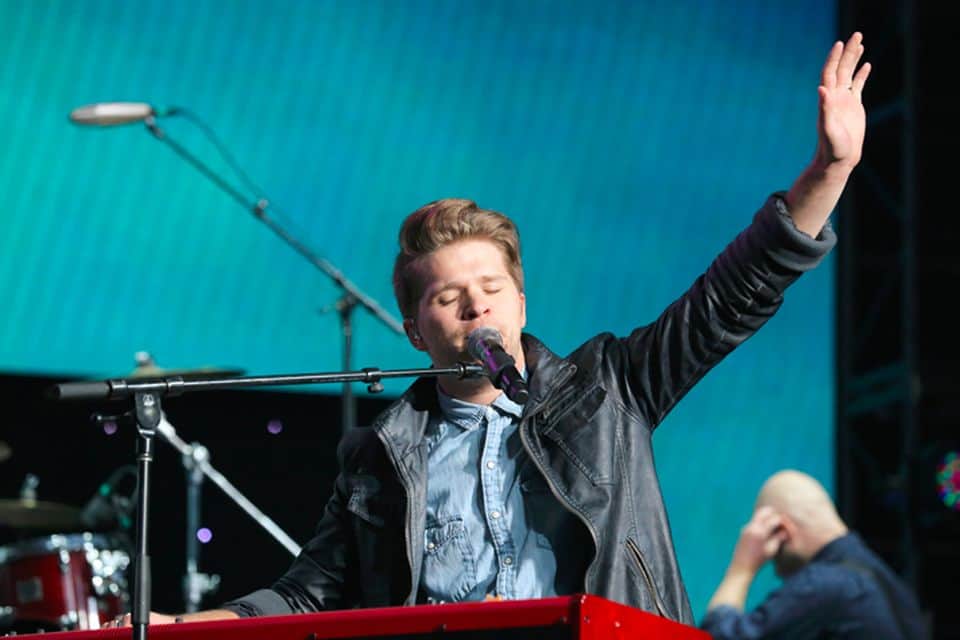 When The City Harmonic finally decided to make a go at it as a band, the four band members weren't exactly kids.
In fact, some had kids of their own. Married. In their late 20s.
"The rock star dreams were long gone," said the band's lead singer, Elias Dummer, now 31, with a self-deprecating laugh.
But if you've ever seen The City Harmonic live, you don't have to squint to see how they could be rock stars in another life, filling arenas like Coldplay and Arcade Fire, some of the piano rock bands their sound has been oft-compared to.
And while the stage presence of Dummer on the piano during an anthem of their biggest hit "Manifesto" could be easily compared to Coldplay's energetic Chris Martin, Dummer's career goal has never been to fill stadiums or entertain the masses.
"One of the things we've really come to terms with in a big way is why do we bother to do what we do?" Dummer said. "Why do we do worship music?"
It's a question that's equal parts rhetorical and motivational.
The band comprised of four guys from four different churches from the Toronto suburb of Hamilton, Ontario, find themselves not just making good music that sells on iTunes, but bringing people closer to God.
All you had to do was take one look at the crowd, worshiping during their set at the Three Rivers Festival of Hope last month at the CONSOL Energy Center in Pittsburgh.
More than 600 churches have come together to reach Toronto, a city where more than 160 languages are spoken.
"I really respect and admire the Billy Graham Evangelistic Association," Dummer said. "That's one of the greatest fruits of these events, is getting churches to work together on a common ground."
Seeing people come to Christ certainly makes it a bit easier for Dummer to keep doing what he's doing. But it doesn't mean being a Christian artist and husband and father of four young children doesn't have its challenges. And it goes beyond the intense travel schedule.
For starters, three of the four members were on track to enter full-time ministry of some sort. And now? They're making a joyful noise? For a living?
"We're in a sense pastors, really, where music just happened to work out for us," said Dummer, who now lives in Nashville, Tennessee, with his wife and four children ages 7 and under. "We're kind of always wrestling with the tension of what it supposedly means to be in Christian music compared to what it means to make great art."
But if there's a place in Canada that appreciates that art, it's the melting pot of Toronto—the big city 40 miles north of where Dummer grew up—that now has more residents born outside of Canada than inside.
"You can find a subculture with almost anything in Toronto," Dummer said. "There's a community of every kind. There's a sense where that diversity is right in front of you all the time."
Toronto—and Canada as a whole—is also very much a post-Christian society, which isn't always a bad thing when it comes to winning people to Christ.
"In a lot of ways you don't have to undo the work of the church," Dummer said. "You don't have to deal with all the assumptions of what Christianity is. You just have to deal with who Jesus is."
The guys from The City Harmonic have seen firsthand how much Christians can accomplish when the Church strips away the denominational divides and works together. TrueCity, in fact, is a living testimony of this.
Ten years ago, when national Canadian publications were labeling the dilapidated steel town of Hamilton as the "Armpit of Canada," according to Dummer, many of the urban Hamilton churches, as well as some in the suburbs, created TrueCity as a way to band together and make a difference in Hamilton.
An event called Cross Culture started, where people of all denominations came together to worship the same God. The four guys, who became the house band—Dummer, Eric Fusilier, Aaron Powell and Josh Vanderlaan—are now The City Harmonic. But more importantly than that, Christians started to roll up their sleeves and make a difference in their community.
"It was this idea of missional living," Dummer said. "Being involved in your community in an intentional way."
Ten years later, that same publication just named Hamilton the "No. 1 real estate investment opportunity in Canada," Dummer said. "It's just God uniting churches in Hamilton."
And Dummer knows that exact same thing can happen in Toronto, surrounding this weekend's Festival of Hope. It starts with churches locking arms together.
For the kingdom.
"At the end of the day, if it's one thing we can do for evangelism," Dummer said, "something like this with a united front speaks volumes."
Give To Where Most Needed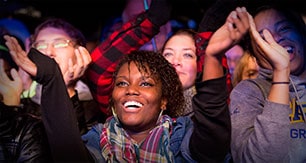 Help us fulfill our mission of proclaiming the Gospel of the Lord Jesus Christ to all we can by every effective means available to us and by equipping others to do the same.