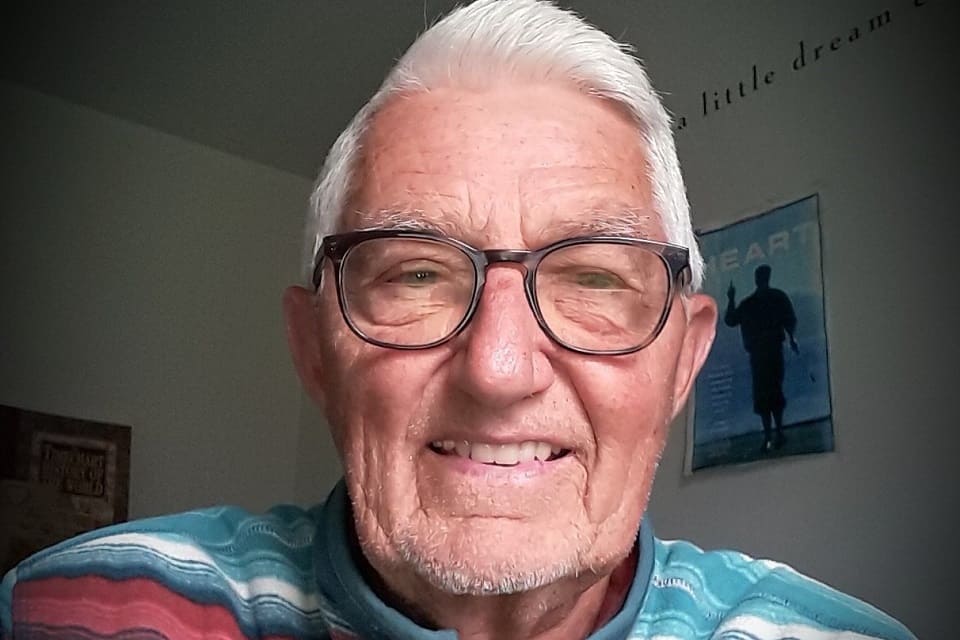 Subscribe to Decision
Get your own subscription, or renewal, or bless someone by giving Decision Magazine as a gift.
SUBSCRIBE NOW
Keith Adams will always remember the day everything changed for him. On March 25, 1991, he was driving home from work in
Hamilton, Ontario. Going through an intersection where he had the right of way, he suddenly saw a school bus approaching too fast to stop.
Keith slammed on the brakes, but he couldn't stop his van from hitting the back of the bus, crushing the front end of his vehicle. The bus veered, destroying the roof of another car, then hit the shoulder and flipped on its side.
Firefighters got Keith out and used the jaws of life to remove the driver of the other car. Thankfully, no one was seriously hurt—which Keith now attributes to a saving act of God.
"Someone could have easily been killed, but everyone walked away," recalled the 74-year-old resident of Binbrook, a small community near Hamilton.
Something else struck Keith that day: The minute the bus came to a stop, the back door flipped open and a large group of teenagers poured out and immediately formed a prayer circle. At the time, Keith didn't understand, but four days later, he did.
It was Good Friday, and he and his wife were supposed to drive to a nearby arena to watch their son play hockey. Still fearful of going out on the road, Keith decided to stay home. The preparation work God had done in his mind and heart was about to pay off.
Keith happened to have the TV on and tuned to a channel playing music. But as he stopped to listen, the music ended and Billy Graham stepped up to proclaim the Gospel.
"Billy spoke about materialism, how the more we get, the more we want, and how we'll never be satisfied," Keith recalled. "He said the void that has been created in us can only be filled by Jesus."
The words had a dramatic impact on Keith. As Billy invited people to come forward and commit their lives to "the Word [who] became flesh and dwelt among us" (John 1:14, ESV), Keith got on his knees. "I had my head on the floor and was sobbing as I gave my life to Jesus," he said. "I've not been the same since."
Keith had an insatiable appetite to read the Bible and learn more about the One to whom he'd just committed his life. As he learned more about Jesus, he got involved with a men's small group and with Promise Keepers (now known as Impactus), and that caused an "explosion of growth" in his faith.
"My prayers became more fervent and less self-indulgent," he said. "They were more focused on other people and other situations."
God was teaching him that being a Christian wasn't all about him. It's about his unsaved loved ones—to this day, he's the only Christian in his family—it's about people on the street; its about engaging in culture.
More recently, Keith's faith has led him to become an online chat coach with Search For Jesus, the Billy Graham Evangelistic Association's internet evangelism ministry. He was already connected with BGEA and, in early 2020, he received an email about the online ministry.
The pandemic lockdown gave him time to take the training, which equipped Keith to interact with people who respond to Search for Jesus online ads with emails containing spiritual questions and concerns.
Keith spends about four hours per week online engaging in email conversations. Before answering questions, he prays and asks for the Holy Spirit's discernment. "I ask myself, 'Does this answer make sense?' If it doesn't, I have to think of another way to explain it so they'll understand."
"I like the challenge," Keith said. "The person I'm writing to has a real concern, and God is the problem solver. So, we have to direct them to find Him. We just try to point them to Christ because He has the answer."
His Search for Jesus volunteer work relates to Acts 20:24, one of his favorite Scripture verses: "I do not account my life of any value nor as precious to myself, if only I may finish my course and the ministry that I received from the Lord Jesus, to testify to the gospel of the grace of God" (ESV).
"That's why I'm an email coach," Keith said. "If I get opportunities to share Jesus, I do."
Give To Where Most Needed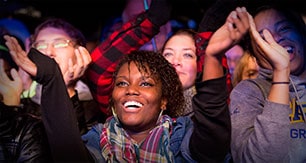 Help us fulfill our mission of proclaiming the Gospel of the Lord Jesus Christ to all we can by every effective means available to us and by equipping others to do the same.