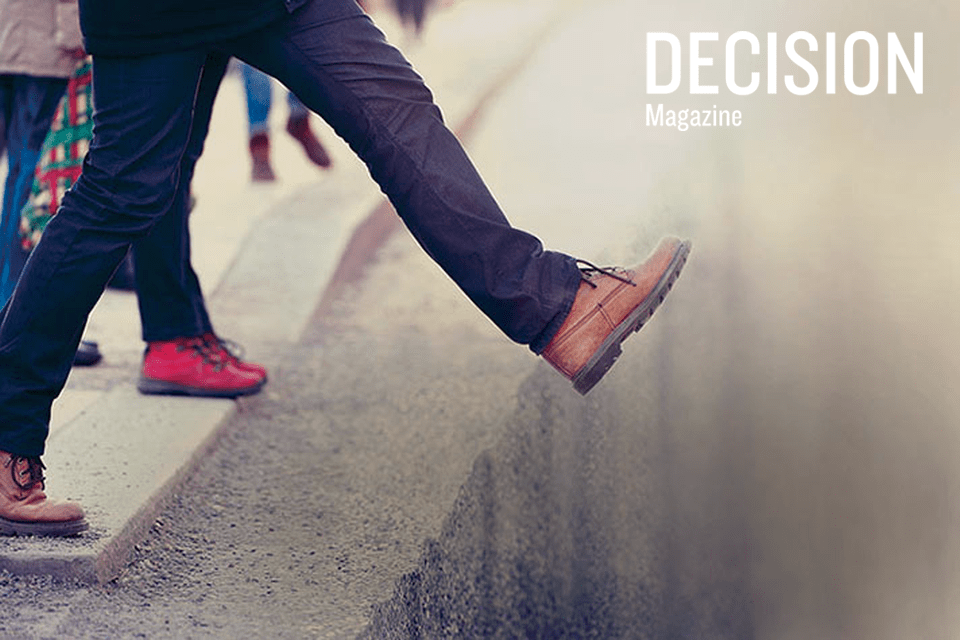 Jesus warned us about this. "You will be hated by all for my name's sake," He said in Matthew 10:22. "If the world hates you, know that it has hated me before it hated you" (John 15:18). And "Woe to you, when all people speak well of you, for so their fathers did to the false prophets" (Luke 6:26).
No one wants to be hated, but the Bible is clear that it will happen when we seek to follow Christ. How should we respond to that reality?
According to Chelsen Vicari, many evangelicals—especially those of the so-called Millennial generation, born between 1982 and 2004—are responding in a dangerous and misguided way.
Subscribe to Decision
Get your own subscription, or renewal, or bless someone by giving Decision Magazine as a gift.
SUBSCRIBE NOW
"They tend to be picking and choosing which Scripture verses that they want to abide by and which ones they don't," says Vicari, who serves as the evangelical program director for the Institute on Religion and Democracy. "I call it cafeteria-style Christianity."
And so, even as they claim to follow Jesus Christ, they ignore or explicitly reject biblical teachings on homosexuality, fornication, marriage, abortion and salvation through Christ alone.
Why? Vicari says it stems from wanting to be accepted: "It's our broken human nature that wants to appease the world."
Vicari herself fell into this trap while she was in college, she says, and some within the campus ministry she attended encouraged that approach. For some young people today, what they think of as the Gospel actually looks more like a liberal political platform, she contends.
The consequences are far-reaching, and they are contributing to the moral decline in America today.
"Popular liberal evangelical writers and preachers tell young evangelicals that if they accept abortion and same-sex marriage, then the media, academia and Hollywood will finally accept Christians," Vicari writes in her book Distortion. "Out of fear of being falsely dubbed 'intolerant' or 'uncompassionate,' many young Christians are buying into theological falsehoods."
While various groups have distorted the Gospel throughout the history of the church, what's unique today is the pervasiveness of social media.
Vicari observes: "The backlash [against someone who proclaims biblical truth] is probably more harsh than it has been for generations, because it comes not only from your friends outside of the church, but it can come from strangers online. It seems like the whole world has its eyes on us, and not only that, but they also have the ability to reach us and intimidate us."
How can we combat the twisting of biblical truth? Vicari says churches must teach fundamental doctrines such as creation, the fall and redemption through Christ's sacrificial atonement; and they must equip students to defend their faith amid hostility.
And she makes a plea to mature believers—the grownups in the room, as she calls them: "Personally I met a lot of grownups in the church who didn't have answers to my questions, so they avoided me. Don't give up on the younger generation. We're just trying to figure out how to face the hostility and also live a convictional Christian life, and we need your example of how to do that." ©2016 BGEA
Give To Where Most Needed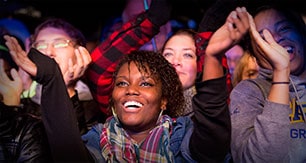 Help us fulfill our mission of proclaiming the Gospel of the Lord Jesus Christ to all we can by every effective means available to us and by equipping others to do the same.