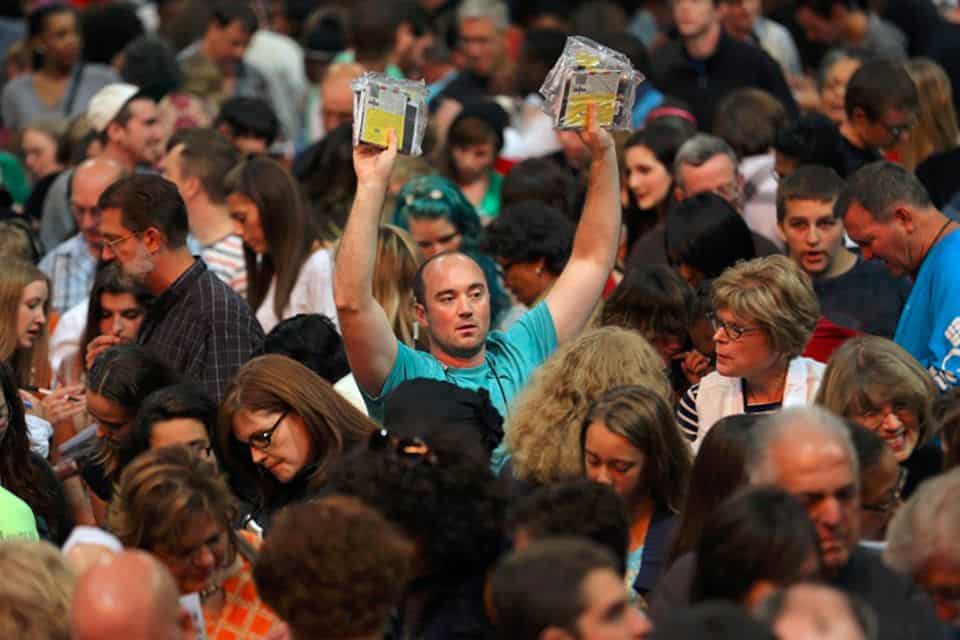 From the floor of Pittsburgh's CONSOL Energy Center, Edward Slonchka looked around at the packed crowd—thousands of people filling the seats, then, one by one, standing up and descending the stairs to join him near the stage up front.
This is what he had been waiting for, ever since he heard Franklin Graham was coming to his city to hold the Three Rivers Festival of Hope in August. As a counselor supervisor, he was eager to help follow up with people of all ages who responded to Franklin Graham's Gospel message at the Festival.
"To be down on the floor and be able to witness all the people coming to accept the Lord, it was awesome," he said.
But one man stood out. Slonchka recalls the last day of the Festival.
It was a Sunday afternoon and the floor of the arena was full of people coming forward to share their decision to accept Christ, or to recommit their lives to Him.
Slonchka prayed with one person and then a man tapped him on the shoulder. It was a Christian man who got a surprising text message during the Festival and couldn't wait to show someone.
"He was floatin' on clouds. He was so joyful, just so excited," Slonchka said. The man showed Slonchka a text message on his cellphone. "He said, 'My friend just accepted the Lord during the live stream!'"
The man had told his friend that he could watch the Festival online through a live web stream. The friend did and sent him a text message afterwards to share his decision to follow Christ.
As people came forward that afternoon to talk and pray briefly with one of the local trained counselors, the man who tapped Slonchka on the shoulder came, too, wanting to pick up a free discipleship packet—including the Gospel of John—to follow up with his friend. He had been praying for this friend, who recently moved to Pittsburgh, since he joined the man's Bible study awhile back.
Within a few days of that life-changing Festival, Slonchka, an operating engineer at Duquesne University, followed up with this new follower of Christ by phone. The man was one of thousands from all around the world who watched the Festival online, and one of hundreds who indicated a decision to give their lives to Christ.
"He said he will continue to go to the Bible study," Slonchka said. "And he wanted to start going to church.
Weeks after the event in his hometown, Slonchka still can't find words to describe how awesome it was to see hundreds of people surrender their lives to Christ—even if one was through a text message.
"It was wonderful to experience God's presence (as people came forward)," he said. "It just reminded me of heaven, what heaven's going to be like."
Even though the man behind the text wasn't in the crowd that day, he was just as much a part of that glorious moment. It's a moment that Slonchka—who runs a global nonprofit ministry with his wife—has witnessed before, but this time was a little different. This time, it was in his city.
"Shame on us if we don't reach out to our own people in our own backyard," he said.
Thanks to the Holy Spirit and a little bit of technology, there are now more ways than ever to reach those around us than ever before.
Give To Where Most Needed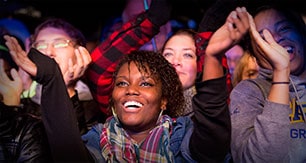 Help us fulfill our mission of proclaiming the Gospel of the Lord Jesus Christ to all we can by every effective means available to us and by equipping others to do the same.