Even a casual evaluation of the world today can lead to utter pessimism. But the Christian has no right to be a pessimist. He knows God and His Son. He knows, as a child of God, that the Lord ultimately controls his life.
If one's confidence is only in man's potential and his attainments, in nations and their power, in organizations and their human wisdom, then one has every reason to be a thoroughgoing pessimist. If, on the other hand, his confidence is in God—His love, goodness, power and sovereignty—then he should be an incurable optimist.
Misplaced trust can bring disaster, but trust in God is never misplaced.
Trust in God brings peace amid turmoil, hope when things are at their darkest, and certainty that God never makes a mistake, that "all things work together for good, for those who are called according to his purpose" (Romans 8:28).
Perhaps there has never been a time when so many have lacked assurance as now. This uncertainty runs all through the social, economic, political and religious thinking of many. Longing for a firm anchor and failing to find it, men feel hopelessly adrift on the sea of life.
In a time when so many are unsure of themselves, this world, and the future, the Christian has a golden opportunity to bring hope and joy through trust in Jesus Christ, the crucified and risen Son of God. There is no other foundation but Him. Apart from Him, men will crumble like houses built on the sand when life's circumstances press in on them.
A basic reason for so much uncertainty today is that in too many pulpits, the trumpet gives an uncertain sound. Translate the floundering opinions of some who now hold places of leadership within the church into the practice of medicine and surgery. The result would be death, not life, for those patients so unfortunate as to come under their care.
This is not an attack on the highest of callings, but an honest confrontation with those ministers who no longer have, or never have had, a Gospel to preach, and who offer the hungry not the Bread of Life but the ashes of doubt.
The words of Jeremiah 2:11-13 are again being fulfilled: "Has a nation changed its gods, even though they are no gods? But my people have changed their glory for that which does not profit. Be appalled, O heavens, at this; be shocked, be utterly desolate, declares the Lord, for my people have committed two evils: they have forsaken me, the fountain of living waters, and hewed out cisterns for themselves, broken cisterns that can hold no water."
God offers assurance, faith and hope in the person of His Son and in the revelation of His truth as found in the Holy Scriptures. Here one finds the cure for pessimism in the certainty of God's loving faithfulness. In this and this alone there is serenity and peace—now and for all eternity. D
ADAPTED FROM WHILE MEN SLEPT: A CONCERNED LAYMAN'S VIEW OF THE CHURCH TODAY (DOUBLEDAY 1970), BY L. NELSON BELL (1894-1973) WITH REPRINT PERMISSION FROM EAST GATES MINISTRIES INTERNATIONAL.
THE BIBLE VERSES MARKED ESV ARE TAKEN BY PERMISSION FROM THE HOLY BIBLE, ENGLISH STANDARD VERSION, ©2001 BY CROSSWAY BIBLES, A PUBLISHING MINISTRY OF GOOD NEWS PUBLISHERS.
Give To Where Most Needed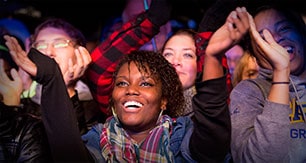 Help us fulfill our mission of proclaiming the Gospel of the Lord Jesus Christ to all we can by every effective means available to us and by equipping others to do the same.