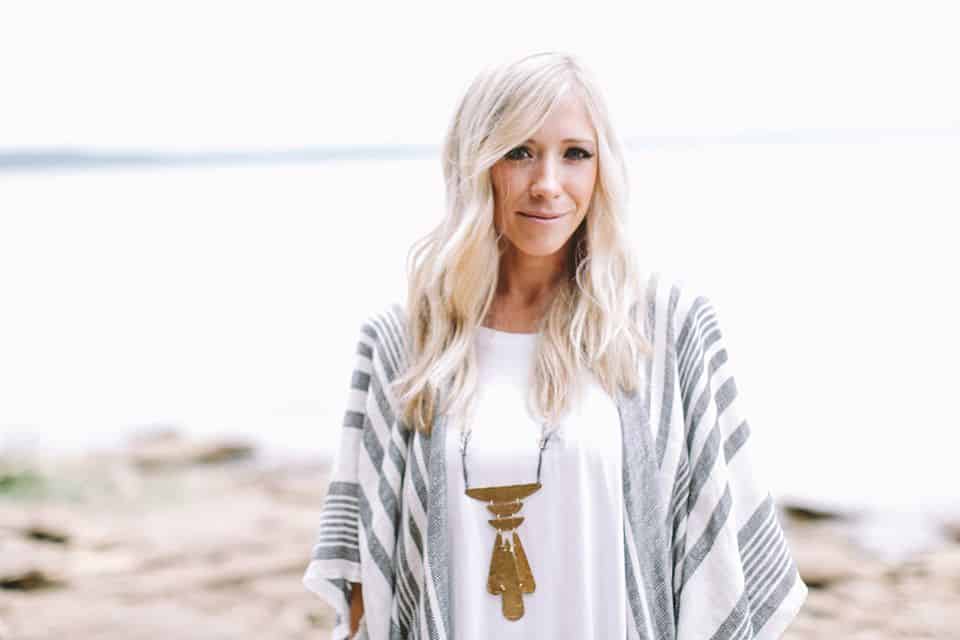 Ellie Holcomb sat on the couch, reluctant as the next person, about spilling her guts.
Predictable, her opening line was pretty much rejected as soon as it passed her lips: "So I have this friend that's going through a hard time," Holcomb told her counselor.
A friend, huh? That sounds about right.
It wasn't easy for Holcomb to be vulnerable. Or transparent. Or any other Christian buzzwords that she's heard growing up.
"I'm a recovering perfectionist," she said. "And I'm like that person that likes to avoid conflict."
Only she wasn't just like that person. She was that person. And she was in a band. With her husband. And they spent ALL their time together. In a Volvo station wagon.
This was three years into her marriage and she knew something had to change. If it wasn't her, it would likely be her marital status.
But she really didn't want to see someone.
"I don't want to be a crazy person," she kept telling herself. "I guess there's kind of a stigma."
Hence, the journey began that changed the course of her marriage. And her life.
'I Didn't Feel Called'
It's been over four years since Holcomb left her husband's Folk/Americana band, Drew Holcomb and the Neighbors, to become a solo Christian artist.
Having her first child in 2012 changed her perspective on her time in the Volvo.
"For me, at the end of the day, I didn't feel as called to leave home for that," she said. "Leaving your kids at home is not an easy thing to do. But if it's for the Gospel going forth and people being set free. Yeah, I'm for that."
This weekend, Holcomb gets to play a part in bringing forth the Good News, as she performs Sunday at the Greater Vancouver Festival of Hope.
"I can't believe I get to do this stuff," said Holcomb, who just released her first sophomore album Red Sea Road in January. "When God says 'Will you go for me, with the heart to share the Gospel and what I've done in your life, I want to say yes to wherever He wants me to go."
'I Never Let God Into Those Wounds'
And the answer to that "what" began with that counseling session about seven years ago.
"I want you to think about salsa," the counselor told her, which as a salsa lover, spoke directly to her heart. "You can do this mild, medium or hot."
Mild was once a year. Medium was on an "as-needed" basis. But neither of those were likely to change much of anything, according to the counselor.
"In my heart of hearts I was really wounded and hurt and insecure," Holcomb said. "I kind of built up a wall—'You're good. You're good. You're good.'"
Only she wasn't.
And that night, when she stood on the stage with her husband's band, and a room packed to the rafters was giving standing ovations, the enemy started attacking her mind and soul.
"I had this thought one night," she said. "All these people seem to be thinking I'm amazing. I said, 'Drew, what the heck is wrong with you?' I knew that kind of thinking would be the beginning of the end to our marriage.
"My husband is a precious man. He would say things that would be just teasing but that would hurt. It would wound me to the core. I had a lot of hurt I had never dealt with from my childhood. Because I never let God into those wounds."
'I Missed the Power of the Gospel'
Looking back, Holcomb's journey has empowered her to speak into the life of others.
The real secret, she came to realize, is you don't have to have your life in order to come to Christ.
"Sometimes in the church, we feel like we have to have it all together," she said. "No the church is a hospital."
And Holcomb is proof that even the bloodiest patients can become whole again. Her marriage is stronger than ever. The couple has committed to never go more than two weeks without seeing each other somehow.
"Nobody wants to say I didn't do this well or someone wounded me hardcore," she said. "I spent a lot of my life running to that pain, instead of finding the power and love of God's mercy."
And that's the message she's had a burden to share and why she's joining Jennie Allen on the Nothing to Prove tour.
"It's like I missed the power of the Gospel for so long, because I was trying to be good. He knew we would make a mess of this. But I want other people to know that freedom. When I'm weak, He's strong. That's when He shows up most powerfully."
Give To Where Most Needed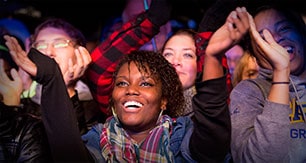 Help us fulfill our mission of proclaiming the Gospel of the Lord Jesus Christ to all we can by every effective means available to us and by equipping others to do the same.