The truck started again and picked up two more loads of trash. When the driver stopped for a third load, he heard some hollering. Getting out, he looked around. The voice sounded far away, and he could see no one. So he started the compactor. That's when he heard a banging inside the truck. Thinking something mechanical was wrong, he stopped the cylinders.
Then, he later reported, he "heard a voice saying he sure would like to get out of wherever he was." Fortunately the driver saw to it that the man was freed.
That is the way I have felt at times: too much to do, too far to go, and not enough time or strength to do it all, so that I "sure would like to get out of wherever I am."
Someone has said, "God does not promise strength for uncommanded work." Perhaps you're attempting things He hasn't commanded. When I began to feel compacted and cried for help, God showed me how my priorities had gotten distorted. He was to come first. Then I realized that I needed to be liberated from wherever I was. I needed to get off of boards and committees, write no more books or articles for the time being and accept fewer outside responsibilities.
This was God's answer for me. He has a solution for you as well.
Give To Where Most Needed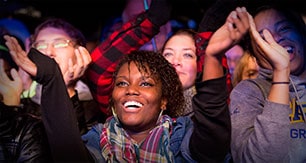 Help us fulfill our mission of proclaiming the Gospel of the Lord Jesus Christ to all we can by every effective means available to us and by equipping others to do the same.