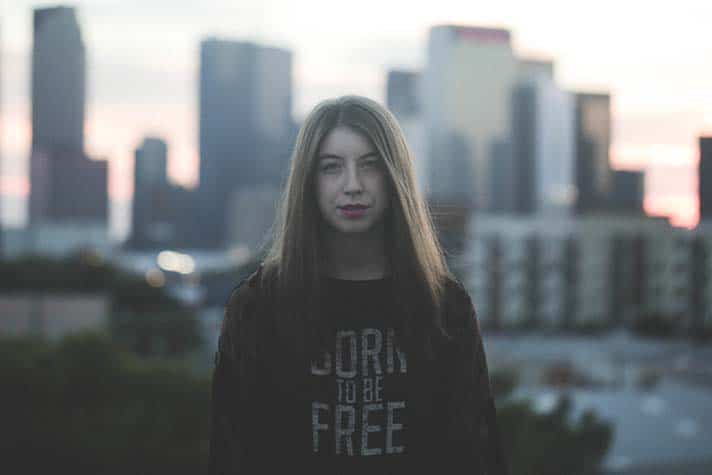 Hanging onto an old sin? Think you can't be forgiven?
This is a common issue for many of the people who visit the Billy Graham Evangelistic Association's evangelistic website, PeaceWithGod.net. The site is part of BGEA's online ministry, SearchForJesus.net, and gives visitors a chance to chat live with a trained Search for Jesus volunteer.
"The guilt I carry is eating at me!" Marcia* typed recently to Jennifer, a volunteer chat coach. Marcia shared how she couldn't forgive herself for an abortion she'd had 40 years ago.
"I remember the date and count the months and know how old my child would have been," she said.
Marcia also felt horrible about an affair 20 years ago that she'd never told her husband about.
These feelings of guilt, Billy Graham once said, often spur people to seek out God's grace.
"Because you [feel guilty]," he wrote in his My Answer column, "you've taken your first step toward seeking God's forgiveness."
In his book Peace With God, Mr. Graham wrote, "To have a guilty conscience cleansed, and to be free from its constant accusation is an experience, but it is not the cleansing of the conscience that saves you; it is faith in Christ that saves, and a cleansed conscience is the result of having come into a right relationship with God."
During their chat, Jennifer also told Marcia how Satan uses guilt to keep us from living in God's grace.
Marcia had prayed on her own but still didn't feel forgiven. She didn't think she could directly ask God to forgive her sins, but thought she had to confess them to a church leader.
Jennifer explained the steps to receive Christ and how to know for sure your sins are forgiven.
If you're searching for forgiveness and for peace with God, you can walk through these steps and use the prayer below as a guide:
Admit you are a sinner.
Repent (turn away from sin and let go of past sin).
Believe that Jesus Christ died on the cross for you.
Ask Jesus Christ into your heart and life.
How You Can Pray:
"Dear God, I know I'm a sinner, and I ask for your forgiveness. I believe Jesus Christ is Your Son. I believe that He died for my sin and that you raised Him to life. I want to trust Him as my Savior and follow Him as Lord, from this day forward. Guide my life and help me to do your will. I pray this in the name of Jesus. Amen."
"I didn't know how to repent," Marcia said as her chat with Jennifer came to a close. "Talking to you has helped me so much. I no longer give Satan the power of guilt. God is my father."
*Name changed to protect privacy.
What does the Bible say about confessing your sins to God? Consider this from Psalm 116:1-2, ESV:
"I love the Lord, because he has heard my voice and my pleas for mercy. Because he inclined his ear to me, therefore I will call on him as long as I live."
Give To Internet Evangelism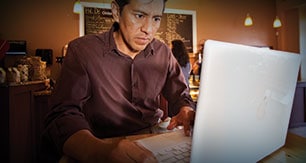 Help hurting people find Jesus online by supporting our internet ministries such as PeaceWithGod.net. Your gift helps us recruit and train e-coaches, buy advertising that promotes this website online, and follow up with Canadians who make online faith commitments.