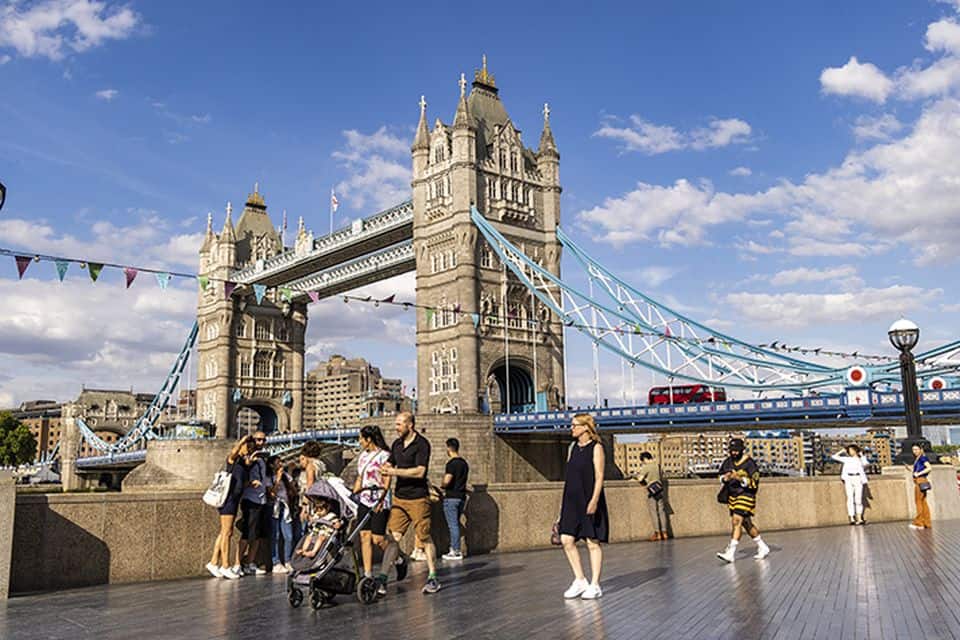 On August 26, more than 125 buses carrying people from across England and Wales will converge on London for a message of hope.
For some, hearing about God's love for them—possibly for the first time—will change everything.
Over 900 churches are partnering with the Billy Graham Evangelistic Association (BGEA) for the God Loves You Tour> at ExCeL London. More than 600 trained prayer team members will be available to answer questions and pray with those who surrender their hearts to Jesus Christ at the end of the evening.
The event is free and family-friendly and will feature musical artists such as CeCe Winans, Michael W. Smith, and Newsboys.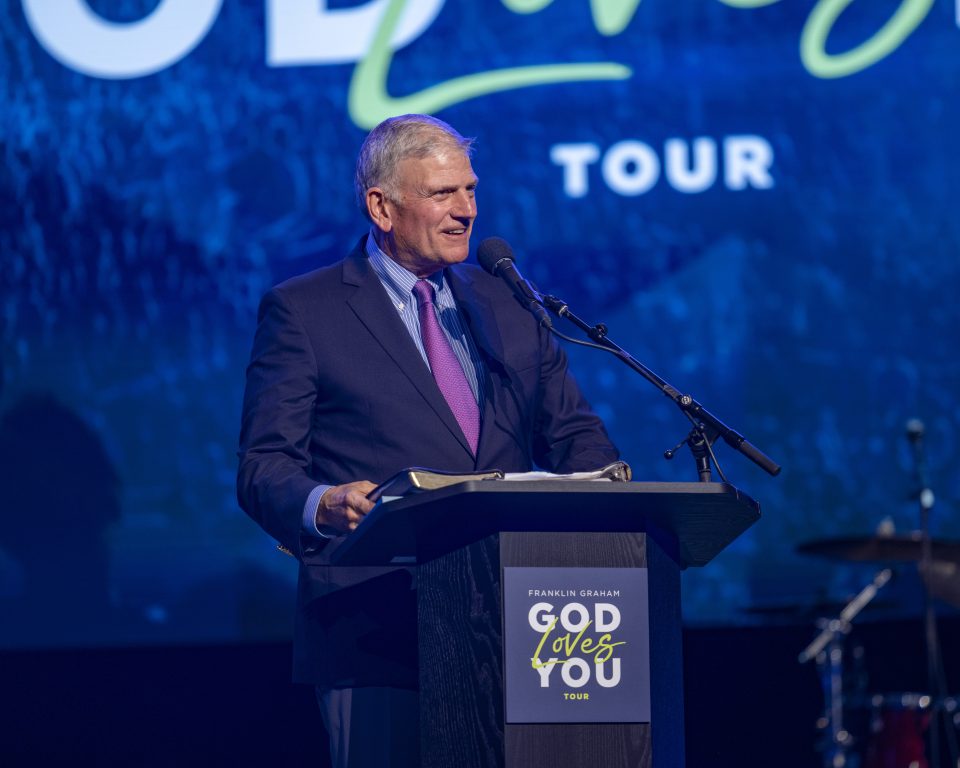 Last July, Franklin Graham shared the Gospel with more than 7,500 people in England's capital city during the final stop of his evangelistic tour in the U.K.
Altogether, nearly 20,000 people attended the four-city tour, which also stopped in Liverpool, South Wales, and Sheffield. More than 1,400 people made a decision for Jesus Christ.
Franklin Graham recently expressed how eager he is to return to London.
"We saw hundreds of people come to Jesus Christ last year," he shared on social media. "We're excited to see what God has in store."
With the percentage of Christians in England and Wales declining from 59.3% to 46.2% over the past decade, the transforming message of the Gospel needs to be shared now more than ever.
Forty-two percent of the 700-plus people who made life-changing decisions in London last year were 25 or younger. This encouraged pastors and ministry staff about the future of the church in the U.K.
"A large number of students made commitments and we're trying to build on that," said Scott Lenning, BGEA's executive Festival director.
Ahead of next week's outreach, many church youth groups have offered the Pursuit course—evangelism training to help students deepen their faith and boldly share it with friends.
Young people have been encouraged to pray for non-Christian friends and bring them to the upcoming God Loves You Tour.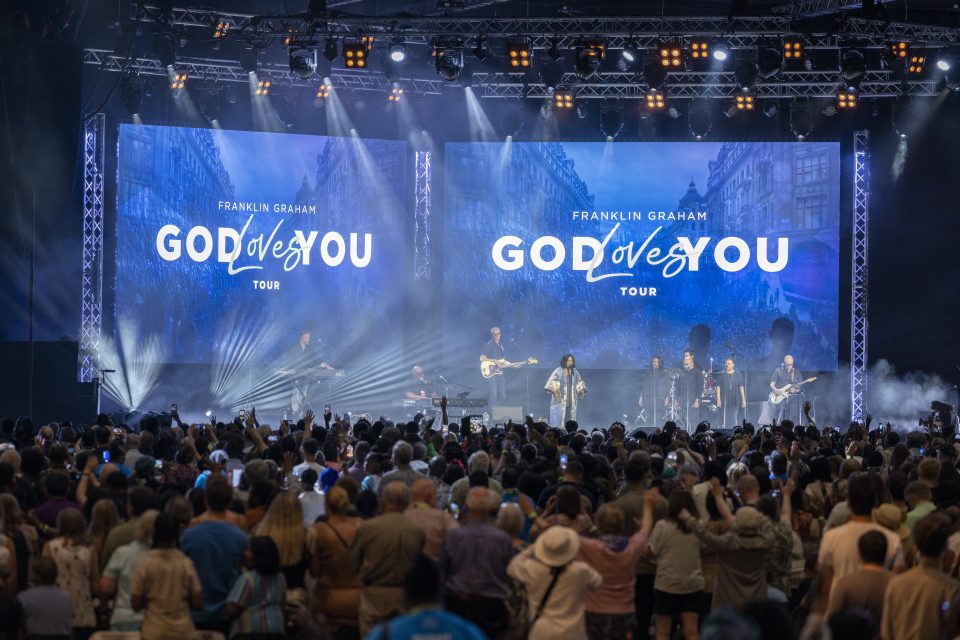 Looking Forward
When the tour is over, local churches are prepared to welcome new Christians and those who rededicated their lives to Christ.
To help them grow in their faith, churches will offer seven-week Bible studies using BGEA follow-up materials.
"These are small group studies specifically designed to help someone understand the basics of walking in a relationship with Christ," said Lenning, "and then jump into the normal life and flow of a church."
Many current U.K. church members remember when they, too, were just discovering God's love and what Jesus Christ did for them on the cross.
"We have the privilege of hearing stories of people who made commitments to Christ at Billy Graham Crusades in the 50s, 60s, and 90s across the United Kingdom," said Lenning.
"Many went on to become pastors, leaders, elders, deacons, and Sunday School teachers."
Lenning is praying that God will move powerfully once again on August 26 and that history will repeat itself.
"My hope and prayer is that the impact from what takes place at the ExCeL center will be something that's remembered for decades," he shared. "That it will have its own [spiritual] legacy.
"That 15 to 20 years from now, people will be saying, 'I found Christ during the 2022 or 2023 God Loves You Tour with Franklin Graham.'"