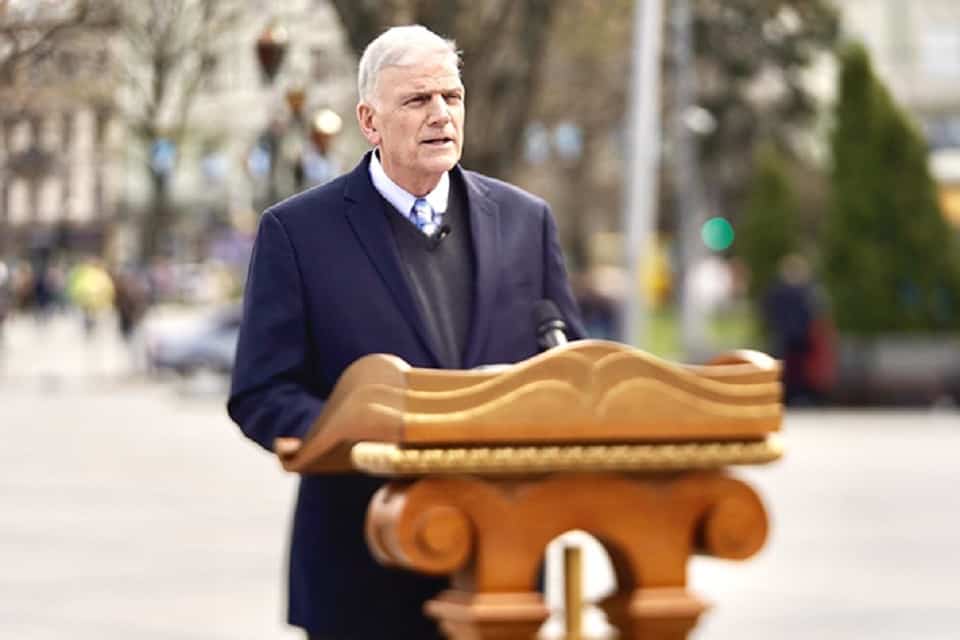 Easter Sunday, Franklin Graham reminded viewers on Fox News and TBN of the holiday's true meaning.
Backdropped by the streets of Lviv, Ukraine, Graham's Easter message shared the hope found in Jesus Christ—in both His death and His resurrection.
A choir of Ukrainians and a couple of local pastors prayed, sang and praised God with profound emotion, and testified how God has sustained them even in the midst of the devastation that war has brought to their country.
Jesus said, " These things I have spoken to you, that in Me you may have peace. In the world you will have tribulation; but be of good cheer, I have overcome the world." (John 16:33).
"May we never forget the true meaning of Easter and that is the price that was paid for the redemption of your soul," said Graham. "This price was paid by God. God loves us and Easter is about God's love for mankind."
Easter is about a risen Savior and an empty tomb, he explained.
>>Watch Franklin Graham's full message. 
In the service, Graham asked viewers to turn to the hope of the resurrection, and recognize the power of the empty tomb.
One can be saved for eternity only by trusting in Jesus Christ, he explained before inviting those watching to give their lives to Christ. "Are you willing to put your faith and trust in God's gift, His Son Jesus Christ?"
Give To Where Most Needed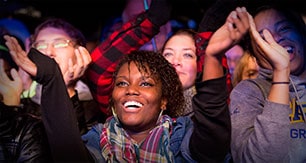 Help us fulfill our mission of proclaiming the Gospel of the Lord Jesus Christ to all we can by every effective means available to us and by equipping others to do the same.