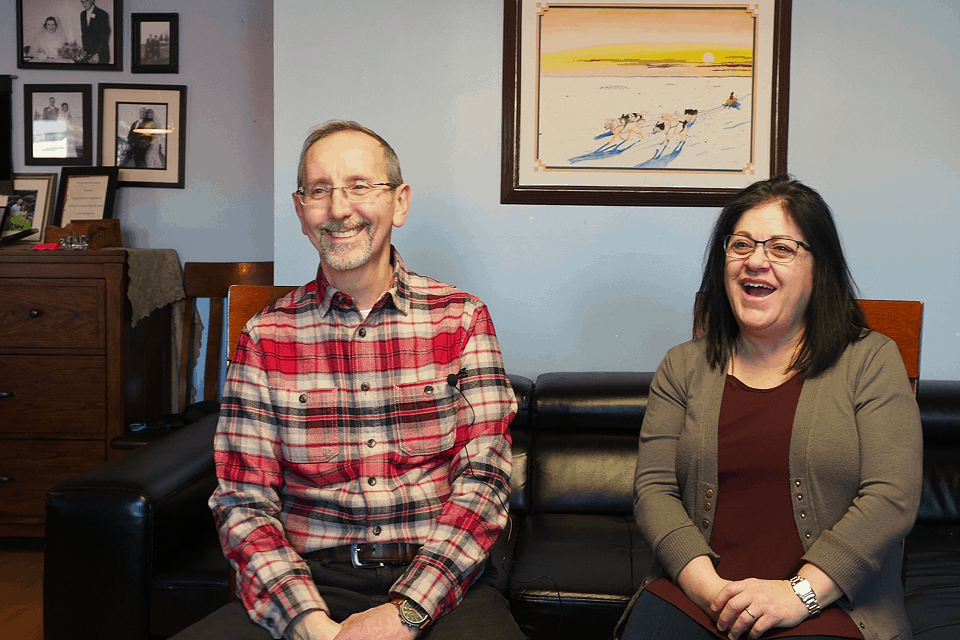 It's been almost two years, but Wenda Forsey still vividly remembers when she learned Billy Graham's grandson was interested in sharing the Gospel in mostly Inuit communities in Canada's Arctic.
Wenda and her husband Rod, who teach at the Jonah Amitnaaq Secondary School in Baker Lake, Nunavut, received an important phone call two summers ago. The call was from an old friend, Kay Gordon, who helped establish several Glad Tidings churches in the North.
"Kay had met Will Graham while travelling, and Will told her he wanted to begin a ministry in the North," Wendy recalled with excitement.
Kay asked her to connect with church leaders in three Nunavut communities and arrange an exploratory meeting with the Billy Graham Evangelistic Association of Canada (BGEAC).
That meeting led to a Celebration of Hope with Will Graham last October in Rankin Inlet, and plans for a similar Celebration this October in Baker Lake.
Each Arctic Celebration—like those BGEAC organizes in partnership with churches elsewhere—involves several months of evangelism training, prayer sessions, and worship events.
Our goal is to equip Christians is to confidently share their faith—including bringing their family and friends to an outreach event featuring popular Christian bands, testimonies and Will Graham's Gospel messages.
The outreach event in Baker Lake—a community of 2,000 mostly Inuit people about 1,600 kilometers north of Winnipeg—will be on Oct. 26-27.
For months, Wenda's Baker Lake worship group had been praying for something spiritual to happen in Baker Lake. So finding out BGEAC wanted to organize a high-profile outreach event there left her feeling amazed at how God arranged to bring renewal to their community.
Rod agreed, adding he's encouraged by how BGEAC staff are partnering with local Christian leaders.
"They come in first to get a sense of what's going on, then work with us to organize the events and training leading up to the Celebration, and then follow up (with new believers)," Rod said.
"That is a very powerful way to do ministry, and it excites me because I see the Lord's hand orchestrating it."
Thanks to donors like you, BGEAC can offer evangelism and discipleship training and resources to a wide variety of people in a Celebration community. "The programs offered to everyone—from the younger kids to the oldest community member—were an eye-opener," Wenda said.
She and Rod are also thankful for BGEAC's insistence on working with as many churches and denominations as possible. In tiny Baker Lake, that means Glad Tidings, Anglican, and Roman Catholic.
"That's important because it's what the Lord Jesus was all about," Wenda said. "We've developed a very close-knit group (of Celebration volunteers from all three denominations), and it's been done through prayer.
"We still have a long way to go, but without the Billy Graham organization, I don't know if we would have even started."
Lives in the Canadian Arctic are waiting to be changed by the Gospel, which is "the power of God for salvation to everyone who believes" (Romans 1:16, ESV).
Your donations and prayers will enable us to partner with faith communities in the north and in other parts of Canada so that together, we can proclaim the Gospel to those desperately needing it.
Give To Where Most Needed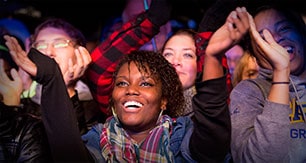 Help us fulfill our mission of proclaiming the Gospel of the Lord Jesus Christ to all we can by every effective means available to us and by equipping others to do the same.