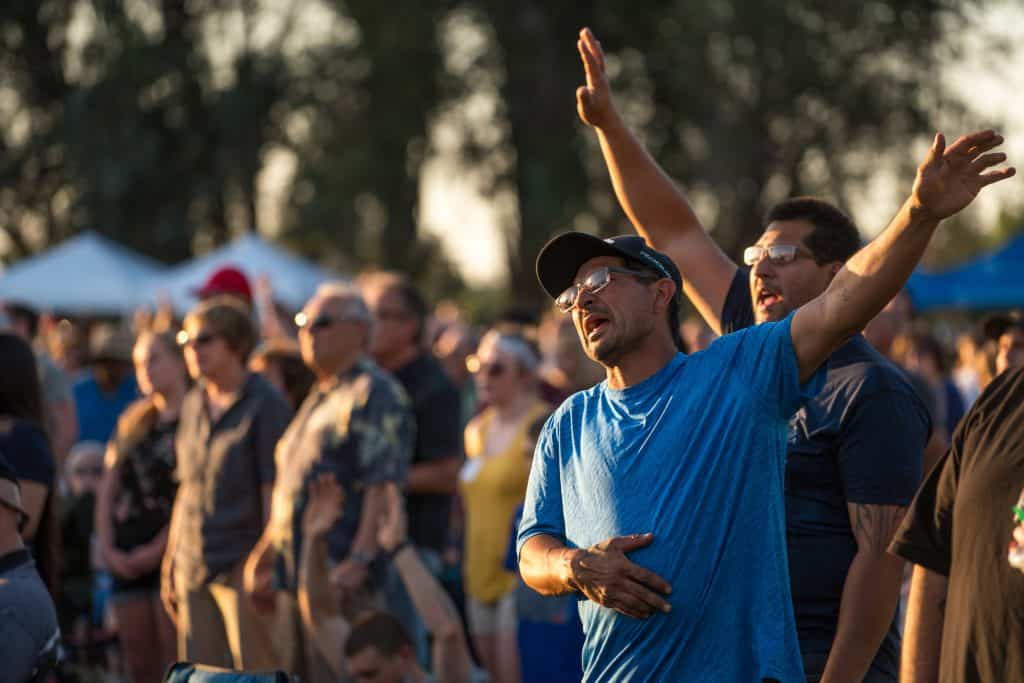 For years, Ben was constantly running.
Only it always seemed to be the wrong way.
So as he stood on the lawn of the Stanislaus County Fairgrounds on Tuesday evening at the sixth stop of the Decision America California Tour in Turlock, about 25 kilometers south of Modesto, Ben recalled his past of running from God.
"I got into a big mess with my life," said Ben, who had stopped going to church and ended up "strung out on drugs."
He could relate to Franklin Graham's message from Luke 15 about the prodigal son who experienced his father's love even after squandering away his inheritance.
"The father was standing on the road, looking for his son," Franklin Graham said. "I don't think the father stopped looking since the day he left."
"Just like the story Franklin told, God opened His arms back to me and accepted me like I had never left," Ben shared.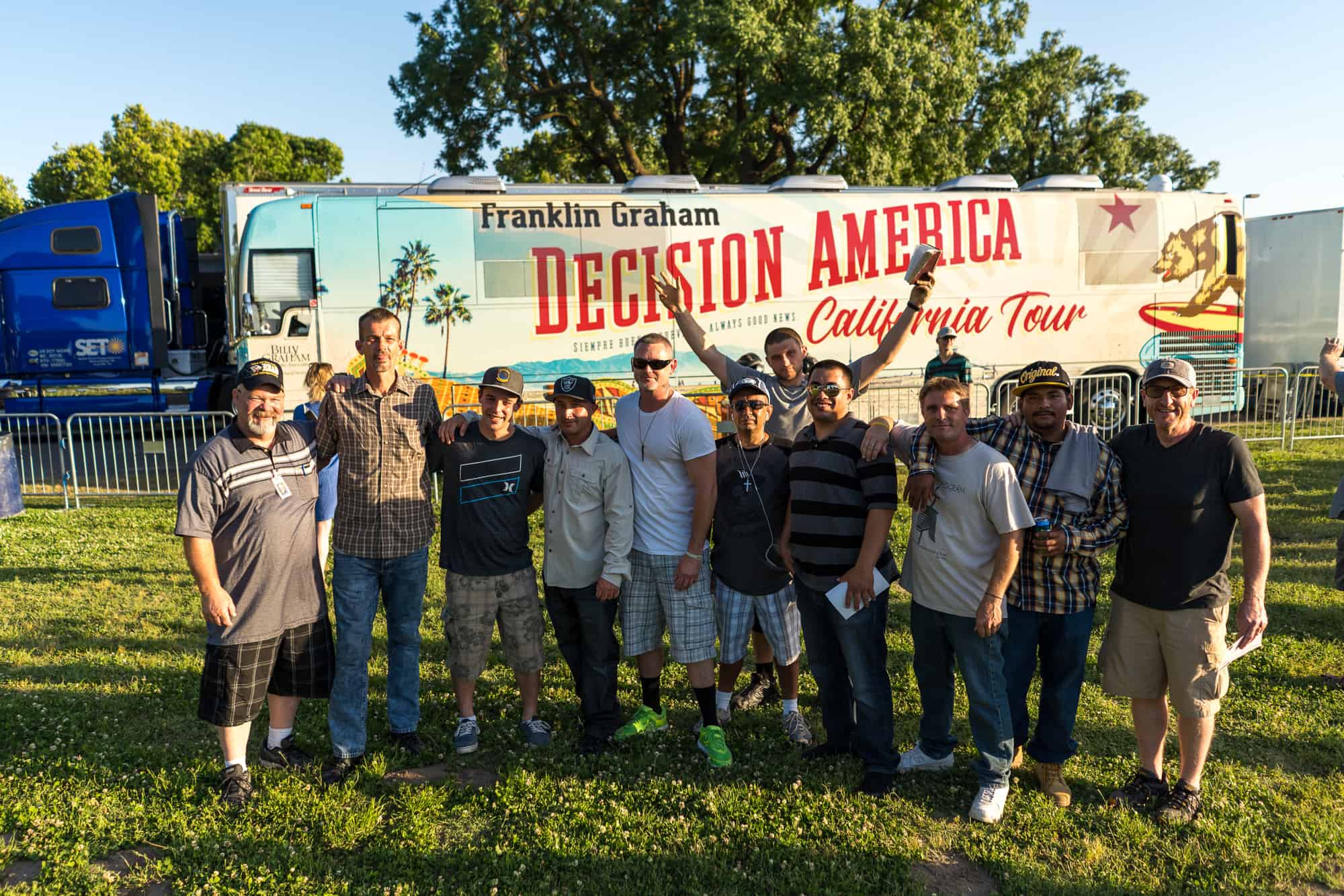 His life began to turn around 15 months ago when he walked into Modesto Gospel Mission, which serves as a homeless shelter and recovery program.
"The mission has been a Godsend," he said, commenting, "I want to take the opportunity to do what the mission did for me for other people—to share the Good News of Christ. To show them there is a better way to live and God can restore you."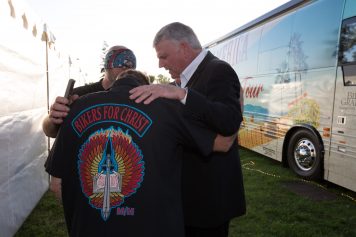 Seventy years ago, the mission began with the help of leftover funds from a Billy Graham Crusade. Around that time, Billy Graham and a few of his close associates created the Modesto Manifesto, a set of resolutions to uphold Biblical integrity at the Billy Graham Evangelistic Association.
Decades later, many Christians are trying to stay on the right path by living in such a way their faith is easily seen, including Jeannie Canter, who sat in the front row at the Turlock event.
"We need to live for the faith every day," she smiled even under the heat of the sun.
Franklin reiterated her words, encouraging people to live daily for the Lord, including by praying for government leaders, voting and even running for office positions.
"I'd like to see what California can do," said Chris Henry, a youth pastor who is hopeful of the move of the Holy Spirit through the state.
On Thursday, Franklin Graham will continue his trek through California with a stop in Santa Clara, continuing his message: "There's only one road [to heaven] and that's through the cross."
The Decision America California Tour
Watch the remaining 4 Decision California events LIVE at: Billygraham.org/live. All events begin at 7:30 p.m. PT/10:30 p.m. ET.
Give To Where Most Needed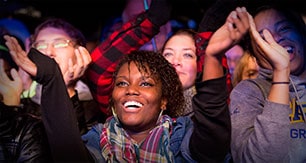 Help us fulfill our mission of proclaiming the Gospel of the Lord Jesus Christ to all we can by every effective means available to us and by equipping others to do the same.